The global conversation on women empowerment is becoming more popular by day. Here is a story of a Ghanaian woman who is actively involved in making impact on the youth of Africa.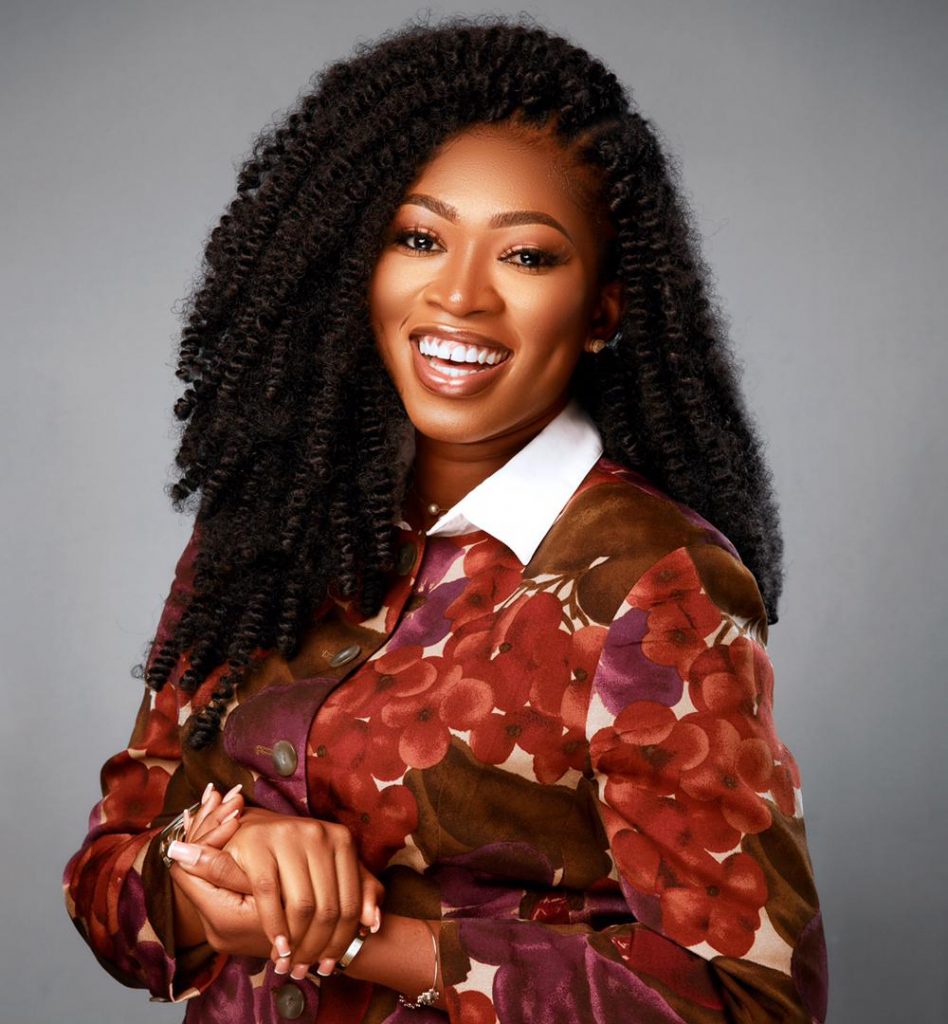 Esinam Afi Seade is a strong youth and women in leadership advocate on the African continent and has shown her commitment to the empowerment of this group of people in the past decade. Her strongest tools have been her leadership, social influence, education, corporate and business skills and predominantly her personal life story to encourage people to pursue their dreams.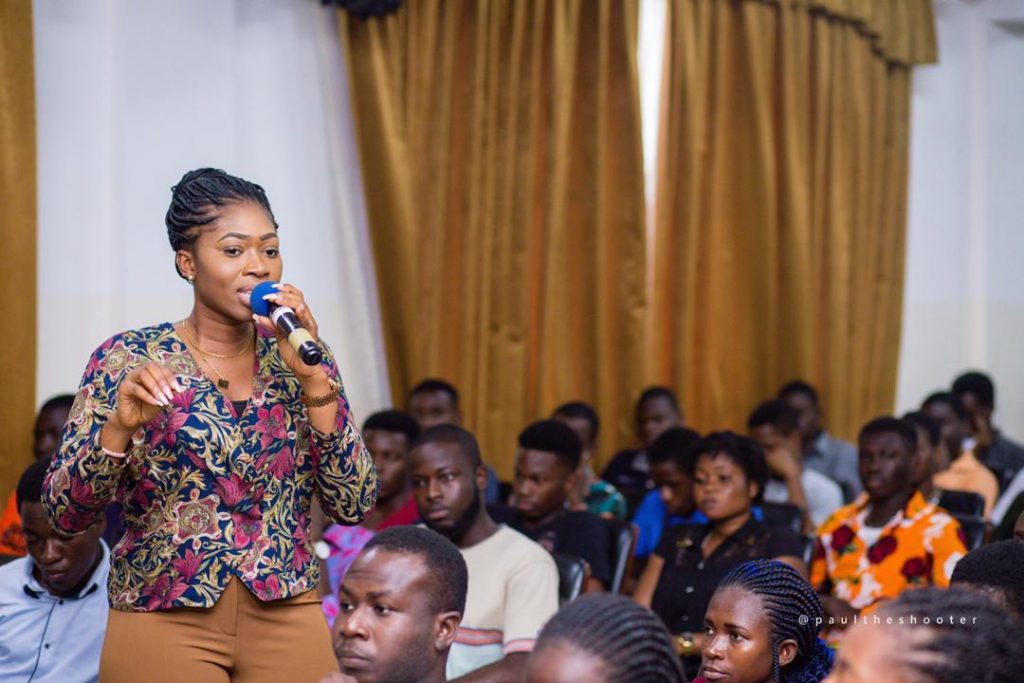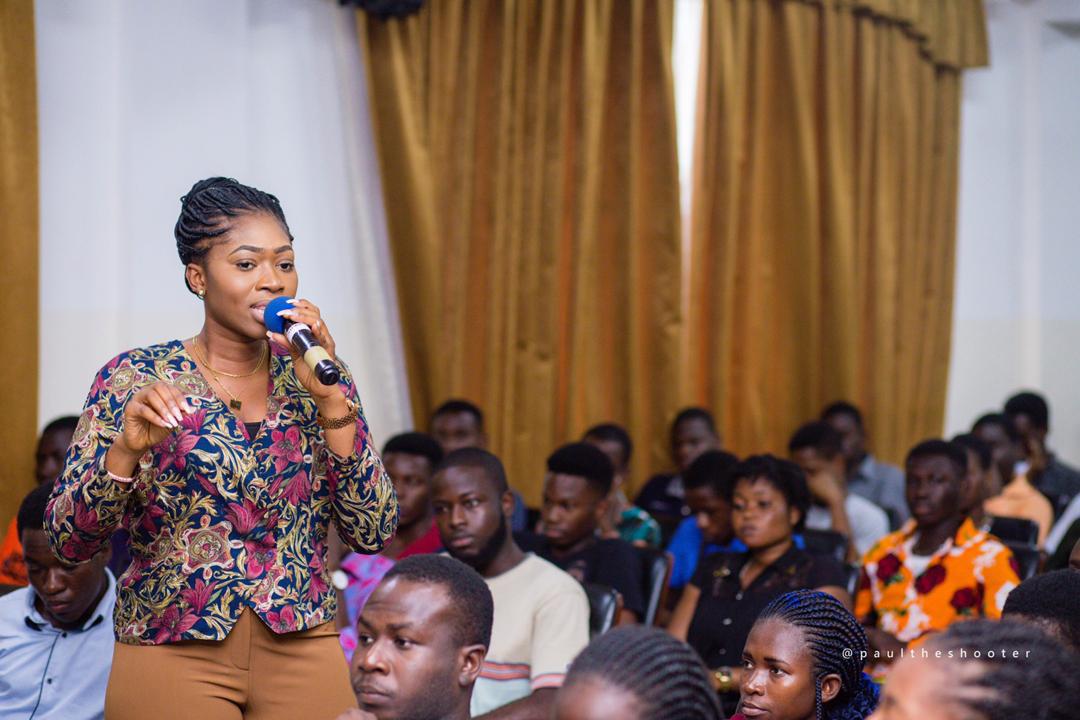 In her undergrad years, she got into the University of Ghana with the Miss Ecowas Ghana crown and leveraged on it to do many activities including representing her university in international debates. She steadily entered into student politics and was elected the president of the Students representative council of the University of Ghana.
Miss Seade holds a Bachelor's degree in Psychology and English, a master's degree in International Affairs and Diplomacy and holds competency certification with the African Institute for Economic Development and Planning under the United Nations Economic Commission For Africa.
She believes all the right choices she has made in life are a result of listening to the right people while the wrong choices are due to the lack of getting people to direct her. This is why she sees the need to speak, believing it will give some sort of direction to her listeners. Esinam is highly interested in topics like women and youth in leadership, the startup ecosystem, branding and business development, corporate synergies, global youth advocacy and international trade.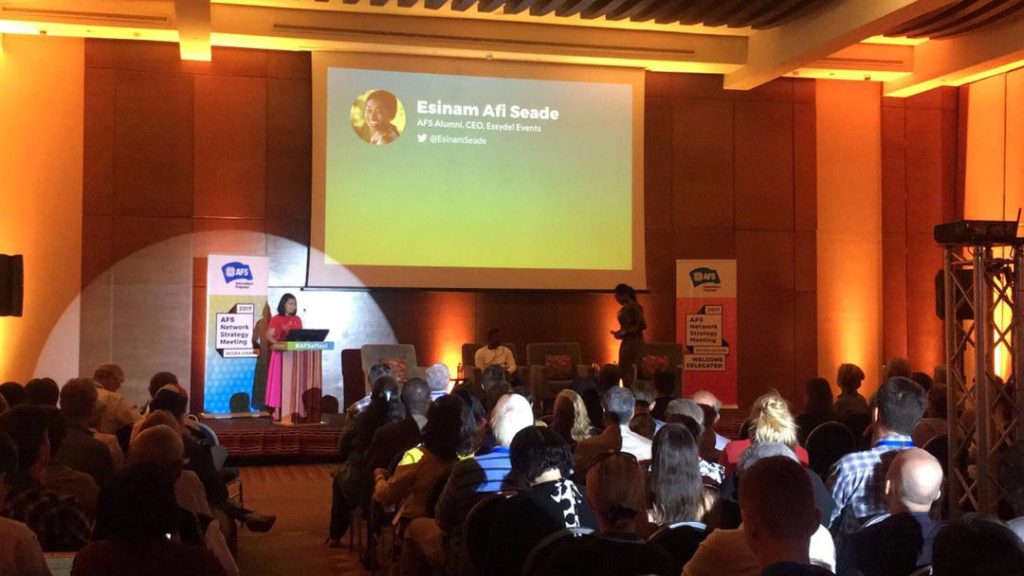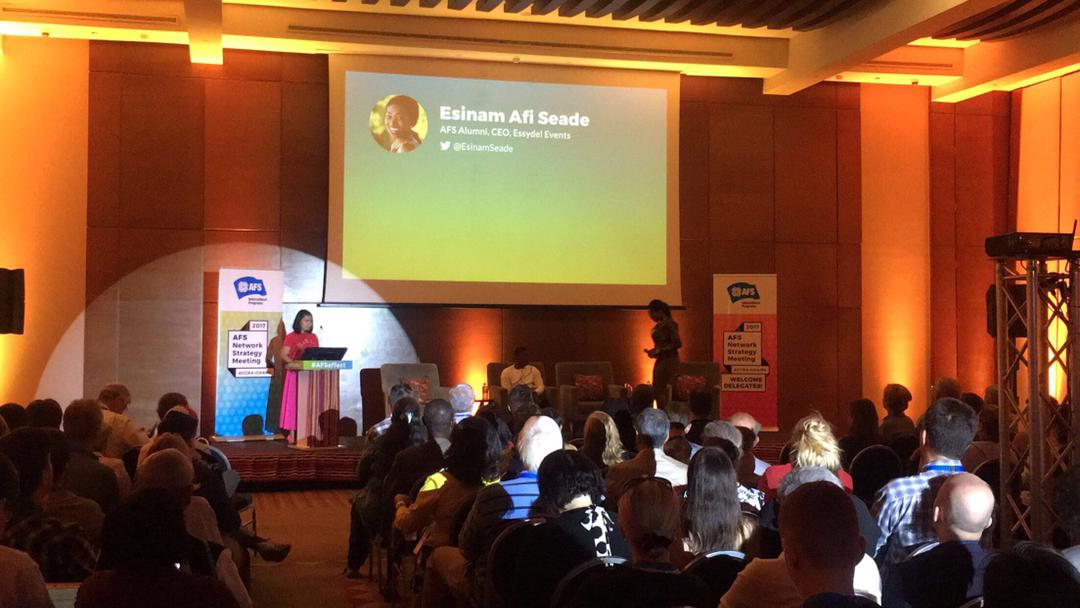 Her interest and knowledge in women empowerment, leadership, emerging market introduction, Start-Up ecosystem and trade despite her young academic history is fascinating. She is equipped with a lot of information and makes substantial inputs on every platform she is given to speak on Start-Ups, branding and business development. This is her way of demonstrating the limitless abilities of a woman who is determined to be an icon in society.
She has spoken on various platforms across nations like TedX, Access Bank Business Start-up clinic, African Economic dialogue, Moremi Initiative, Model Ecowas Summits, University of Ghana, Kwame Nkrumah University of Science and Technology, Air Namibia Women Summits among others. Speaking with young people who have sat in her sessions, it is said that Miss Esinam is able to connect deeply with her audience through her usual ex tempo deliveries that mostly carry experiential messages, critical life grooming stories and situational solutions to problems she envisions are faced by most young people. When speaking with people who want ideas or solutions to leadership crisis, she feeds into her experience from leading over 40,000 students and other diverse groups and tells how she believes these problems can be solved.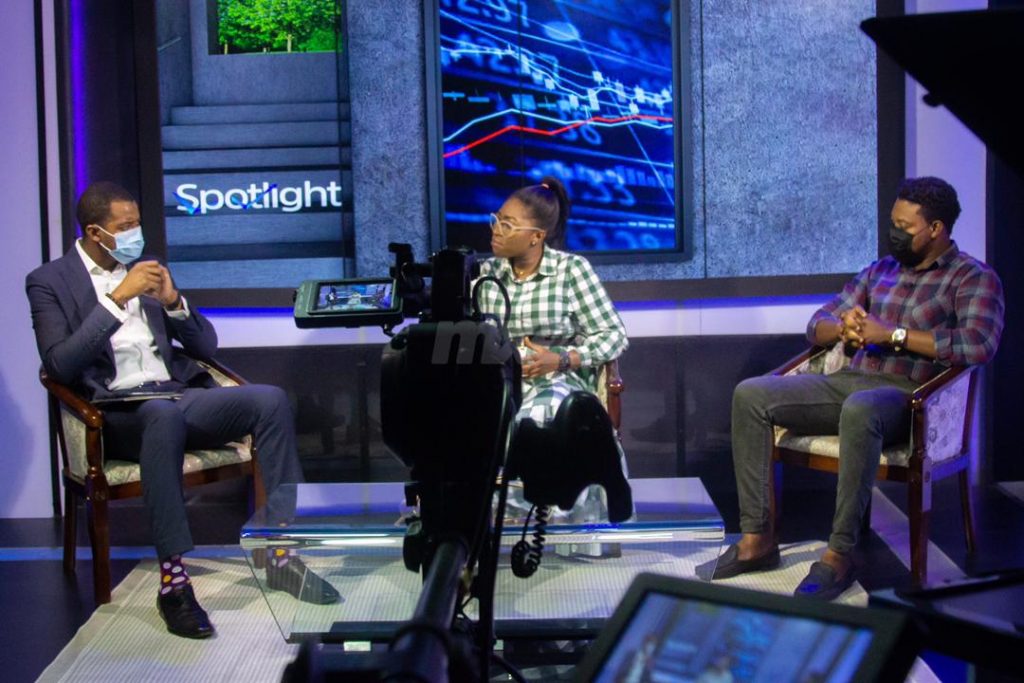 Miss Seade is a natural orator who looks forward to help other young people like her identify their strengths and maximize it.
She finds peace in speaking to people, sharing her experiences with them and knowing that it adds some values to their lives. She describes this as her safe haven, a place where she feels protected.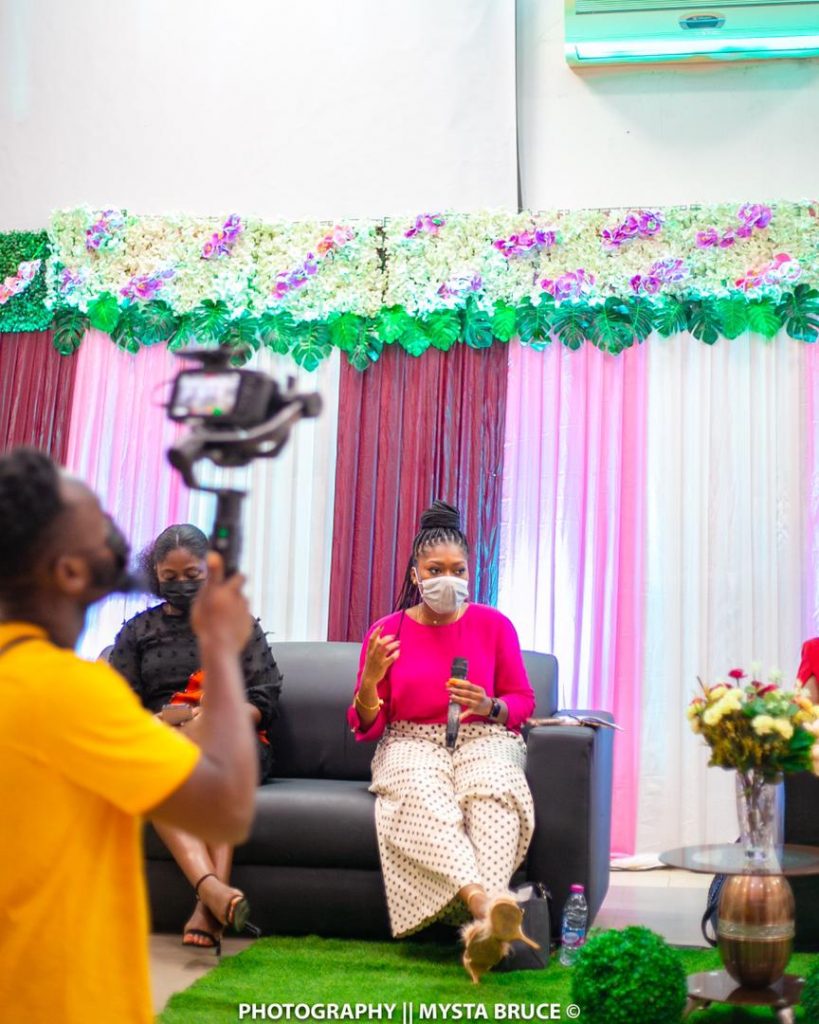 While she is arguably one of the best young women speakers Ghana has, she looks forward to breaking borders with her speaking engagements and looks forward to keying into global conversations on Regional leadership, African Trade, Women and youth upliftment and the start-up business development.