There is a Ghanaian saying that "one day the charcoal sellers son will wear a white attire." This means that one day a person can move from grass to grace, from poverty to riches or from a negative situation to a positive one.
This proverb summarises the story of Shadrack Osei Frimpong who just gained admission into Yale Medical School.
In a LinkedIn post he exclaimed "I am going to be a doctor! And I'll be the first doctor in my family's generational line."
The founder of Cocoa360 admitted that the journey has not been an easy one.
"It's been humbling interviewing at some of the very top medical schools in the world this past cycle. But getting here wasn't this easy. Five years ago, I applied to 15 medical schools and was rejected by everyone. I lost friends, and some people I thought were "close folks" then. Some folks even said, "maybe it's not the will of the Lord for you." But I didn't give up. I believed in God's word, and called up schools to see what I could've done better. I then reworked my application and fixed every weakness possible.
Shadrach decided to study some more after he got rejected to study medicine. He said this was "to fine-tune the tasks God had placed in my hand then (public health and social impact)."
So he got two masters from Penn and Yale, graduating with top prizes. He also won the prestigious Gates-Cambridge to do a PhD at Cambridge and published over twelve manuscripts in 2 years. He was subsequently awarded an Honorary Doctor of Science Degree from a top 25 U.K university.
"And along the way, I founded a tech startup (in stealth) that recently completed a multi-million dollar valuation fundraising! And assumed the Chief Science Officer role," he added.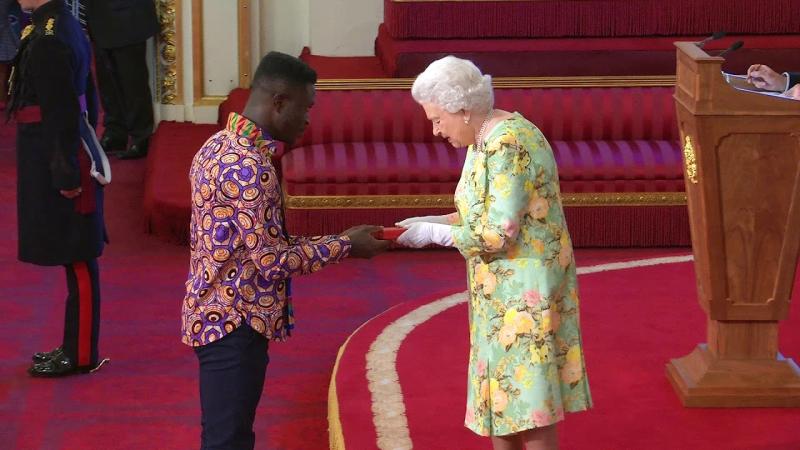 On June 26, 2018, Shadrack was awarded the Queen's Young Leader Award by Her Royal Majesty Queen Elizabeth II at the Buckingham Palace.
The Queen's Young Leaders Programme discovers, celebrates and supports exceptional young people from across the Commonwealth, leaving a lasting legacy for Her Majesty The Queen.
Shadrack shared his story to encourage others so they do not give up.