Brigadier General Constance Ama Emefa Edjeani-Afenu is the first female General to ever be appointed in the Ghanaian Armed Forces. Enlisting in the army at the young age of 18, she rose through the ranks to achieve this feat during her 40-year career.
Born to a father who was in the army, she grew up in Tamale, and attended Kamina Barracks Primary and Armed Forces Experimental in Kumasi before studying for O- and A-levels at Wesley Girls' Senior High School in Cape Coast. Following her father's footsteps, her two older siblings joined the military which encouraged the young Constance to enlist in the army as well.
Brig. Gen. Edjeani-Afenu joined the Ghana Armed Forces in 1978, a fresh-faced 18-year-old and one of the only two women to enlist that year. According to reports, she described their training as crude, something which may have resulted in the other woman leaving the program after a few weeks. Edjeani-Afenu was commissioned on 25 April 1980 as a Second Lieutenant after 18 months of training at Ghana Military Academy and was awarded the most resilient officer award in her graduating class, making her the first ever woman to get the award.
For the next 19 years after this, she worked hard at the Junior Division of the Armed Forces Command and Staff College, rising through the ranks to become the first female Commanding Officer in the Ghanaian Armed Forces in 1999.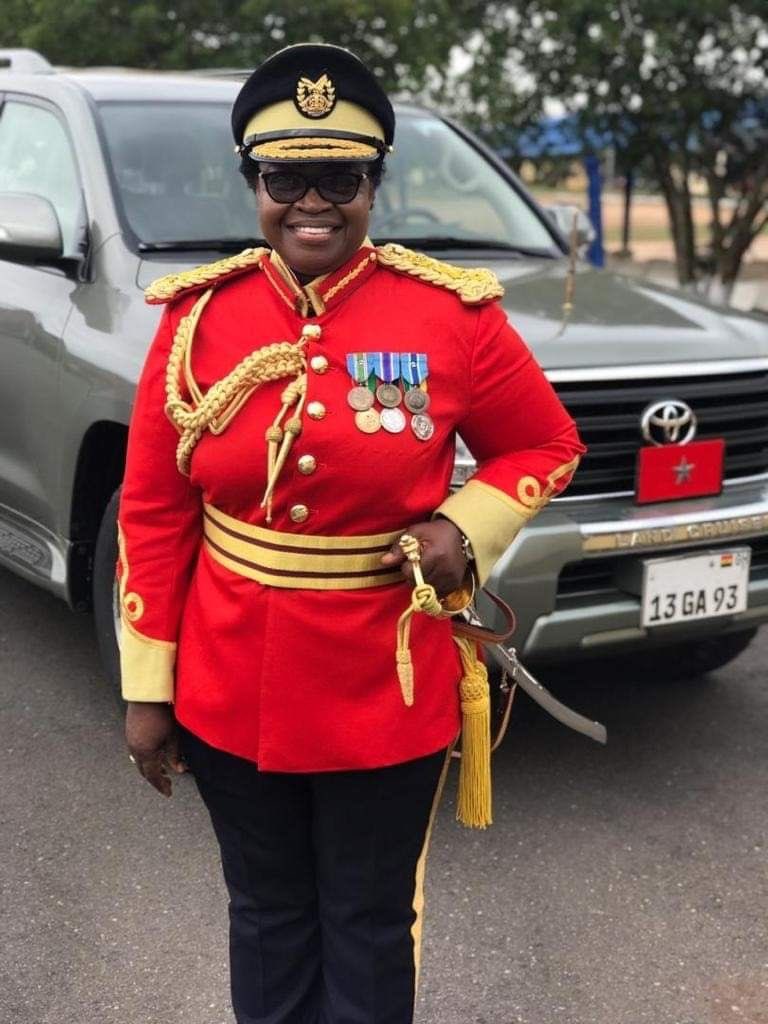 Fast forward to 2013, she became the first woman to be appointed Deputy Military Adviser (DMILAD) at the Permanent Mission of Ghana to the United Nations in New York. She served in this position till 2016. It was as during this time that she was promoted to the rank of Brigadier-General, becoming the first female General in Ghana's Armed Forces.
Three years later in 2019, she was appointed the first female Deputy Force Commander to serve with MINURSO by UN, where she served until her passing in January 2022.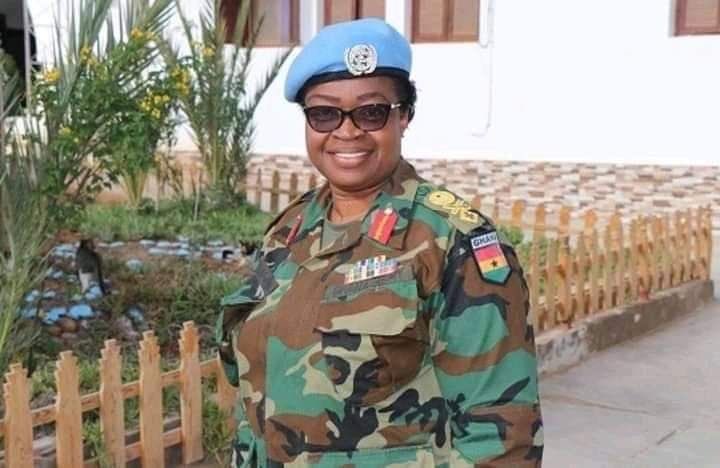 Brig. Gen. Edjeani-Afenu was named the African Union Gender champion for 2017 by the president of Ghana, Nana Akufo-Addo. She also received the "First Lady's Award" on International Women's Day in 2019 from Rebecca Akufo-Addo, the First Lady of Ghana. She also participated in UN peacekeeping operations as part of the Ghana Battalion, being deployed to UNIFIL in 1994 and 1998, MONUSCO in 2007, and UNMIL in 2009.
She unfortunately passed away after a brief illness on 24 January 2022, according to Ghana Armed Forces officials.