AJ Akuoko-Sarpong, a Radio Presenter, Events MC, voice over artiste and TV/Radio Content Producer, has climbed the academic ladder to yet another height after bagging a second master's degree from the University of Professional Studies, Accra (UPSA).
The experienced media personality got her first degree in Political Science and Theater Arts from the University of Ghana where she graduated in 2014. She then had her Master's Degree in Journalism from the Ghana Institute of Journalism in 2016 and now an MA in Journalism & MA Brands and Communication Management in 2018.
Along with a video from her graduation ceremony, Akuoko-Sarpong celebrated her new achievement in the words: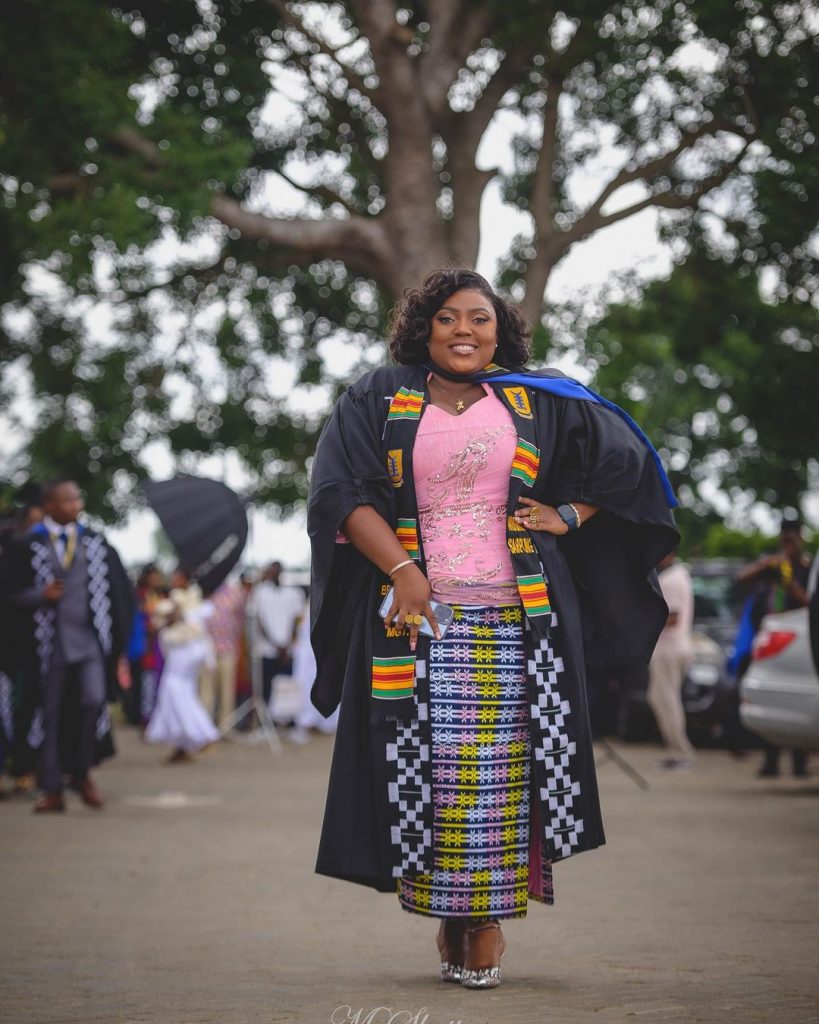 Ladies and Gentlemen, we just got one degree Hotter 🔥🎓🥂
2nd Masters Bagged!
MA Brands and Communication Management 🥂🎓🥳
Class of 2022🎓
Put some respeckkk on my name please, Double Masters babbyyyy! 🥂🎓
MA Journalism & MA Brands and Communication Management 🎓🎓🥂
Thank You Jesus 🙏🏾🙏🏾🙏🏾
God Did It!🙏🏾🎓
AJ is the Host of one of the most popular shows on radio, "Brunch In the Citi" and former Host, and content creator of 30 Minutes, Ghana's First Social Media Interactive show on Citi TV. She is also the Host of Hall of Fame on Citi TV.
She previously worked with the EIB Networks specifically, Starr FM, Live FM and GHOne TV as a Presenter and Producer and Producer and Host of Weekly Girl Talk Show, Tales from the Powder Room, Live from the Capital Radio Show on Live FM amongst many other shows across the network.