Ultimate Ministerial Academy, an institution to train ministers for the Pentecostal and Charismatic movements, has just matriculated the first batch of students. The academy, which seeks to bridge the gap between academia and the gospel, has a well-structured curriculum and has assembled highly qualified and seasoned faculty to train and transform church leaders.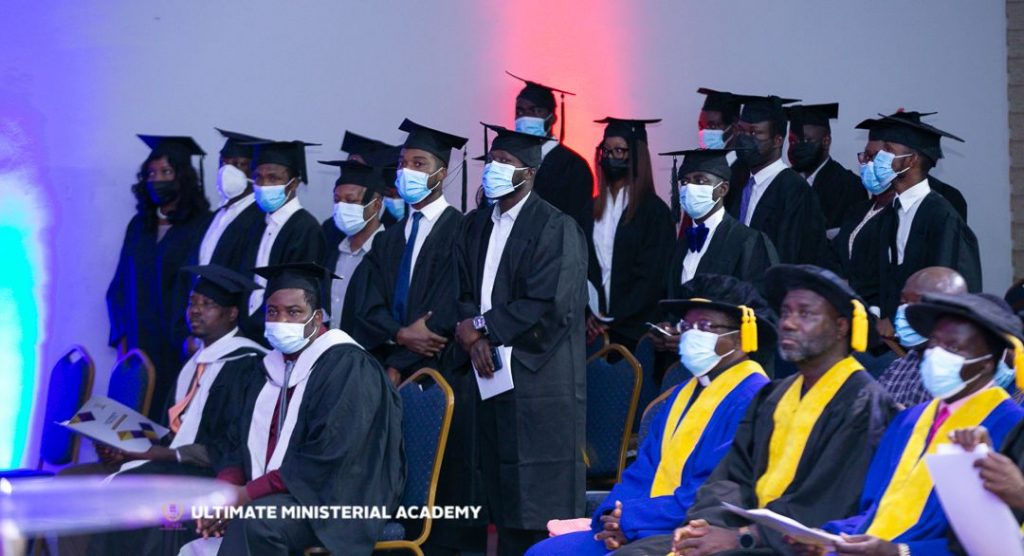 Registration for the various programmes was opened in August 2021, with 38 students registering; 27 in-house students, and 11 on-line students. The programmes offered by the academy are listed as School of Christian Ministry I, School of Christian Ministry II, School of Leadership, School of Minstrels and School of Prophets. 28 students enrolled for the School of Prophets, while 10 enrolled for School of Christian Ministry.
In his welcome address, Rev. John B. Ghartey, Rector of UMA shared that Ultimate Ministerial Academy, sponsored by the Ultimate Charismatic Centre, exists as a charismatic institution of higher learning where the Bible is central in preparing men and women for the purpose of end-time Kingdom Ministry. They therefore seek to create an environment where ministers understand their area of calling and receive specialized ministerial training to enable them function strategically, to achieve this through Strategic, Systematic, Sound, and Specialized Biblical Training that will make us unique in the world of ecclesiastical academia.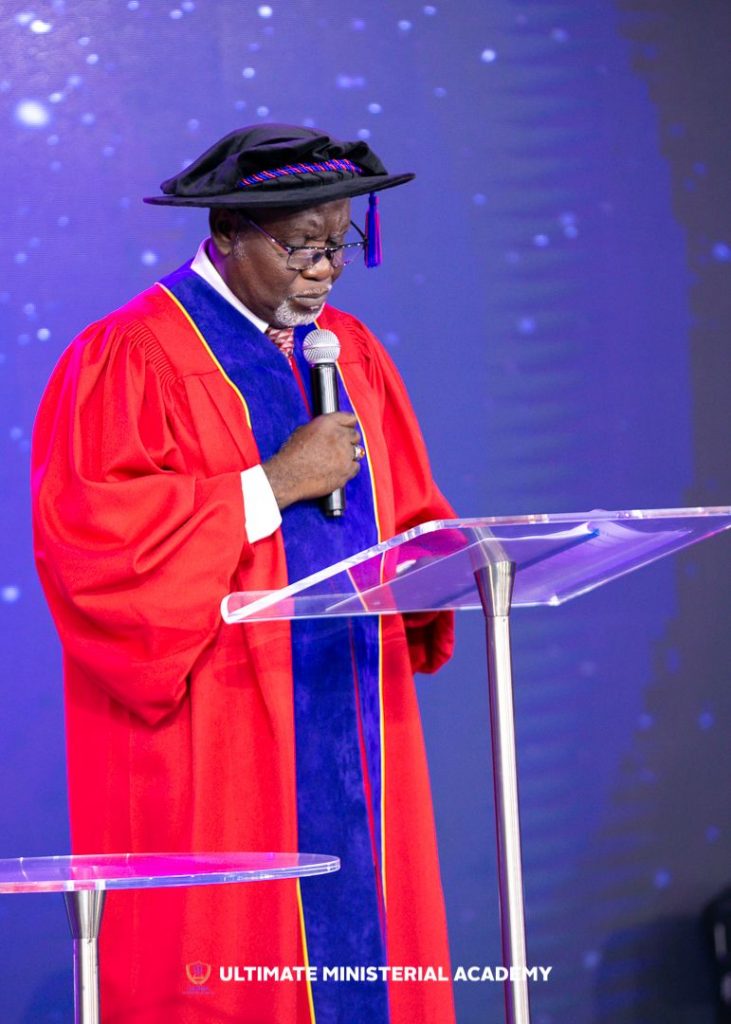 He also revealed that 52 students were initially enrolled into the academy but due to the time of the lectures, especially for oversees students, and a few other exigencies pushed some of the student to defer their admission. Of the 38 students, 11 are international and 27 are on-site. Of the international students, 7 are from the USA, 2 from Togo, 1 from Tanzania, and 1 from Italy.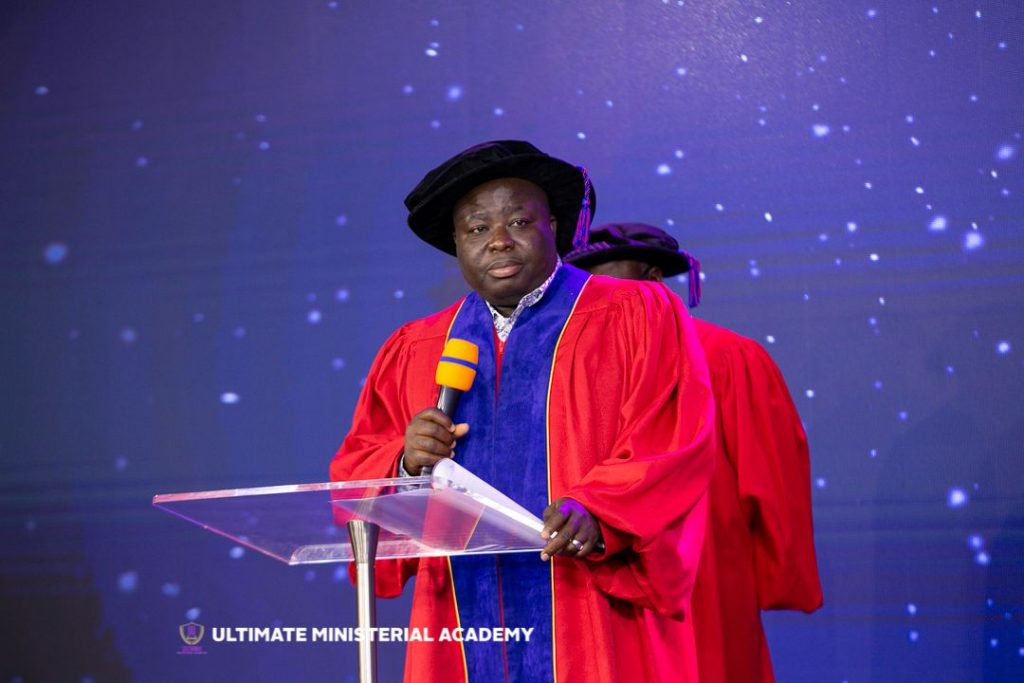 Addressing the students and audience at the event, the President of Ultimate Ministerial College, Prophet Dr. Akwasi Agyeman Prempeh, founder of Ultimate Charismatic Center, revealed that the academy has seen the light of day after years of prayer and consultation. Today, the institution exists with a clear mandate to equip the next generation of Apostles, Prophets, Evangelists, Pastors, Teachers and general Christian leaders with the needed biblical and theological tools to fulfill their kingdom assignment.
Hence, their motto: EDUCATING MINDS FOR EFFECTIVE MINISTRY, was carefully chosen to reflect this.
To prepare ministers for modern day ministry, UMA has a well-equipped IT department that trains every student to use the computer and also utilize the Social Media for ministry advantage. There is also a fully air conditioned library at the heart of the facility furnished with Books, Periodicals, and Magazines needed for research and learning. The computer unit is attached to the library to give students access to on-line materials as well as electronic books. More information on the academy can be found on the official website https://ultimateministerialacademy.org