Nelson Boateng is a Ghanaian man who has built a house with plastic waste. As his contribution to the fight against plastic waste in the country, he came up with this idea to use the problem of plastic waste to solve the housing deficiency in the country.
Living in Ashaiman, a suburb of Accra, Nelson got the idea in 2015/16 when the government of Ghana decided to crackdown on the use of plastic in the daily activities of Ghanaians. Nelson saw the opportunity to do something good and today has constructed an entire house from plastic waste.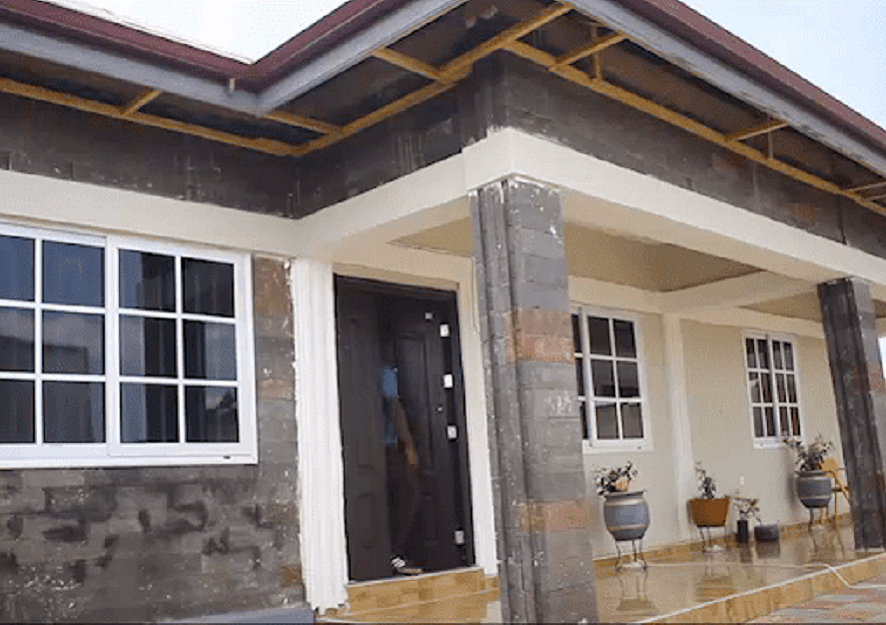 Ghana reportedly generates about 22,000 tons of plastic waste yearly with a great portion of it choking gutters, oceans and the environment. With about 500 years to go before it starts to decompose, a more sustainable solution is needed.
Nelson Boateng's goal is to provide affordable housing for low-income workers in Ghana. Using 13,400 kilograms of plastic waste and sand in a 3:7 proportion, Boateng prefers plastic waste from gutters and the beaches since they contain rough soil that strongly binds blocks and the iron rods.
The blocks are constructed in a way to avoid the insides of the buildings from getting hot and to always withstand earthquakes and any other form of natural disasters.
Nelson Boateng is the founder and CEO of Nelplast, a company with the mission to become a leading name in plastic packaging and recycling in the country. Apart from producing building blocks, they also produce pavement blocks.