On Sunday 28th November 2021, famous designer Virgil Abloh was reported dead, sent to his early grave by cancer at 41 years old. At the time of his death, Virgil has built a lasting legacy worldwide across the worlds of fashion, music and art. He was born to Ghanaian immigrants in the United States making him a first generation Ghanaian-American, a fact that makes his achievements even more remarkable.
Virgil Abloh was born to a seamstress mother who taught him how to sew and a manager father who shaped his musical taste. He was raised in Rockford, where he attended Boylan Catholic High School, graduating in 1998. He graduated from the University of Wisconsin–Madison in 2002 with a Bachelor of Science degree in civil engineering and got a Master of Architecture at the Illinois Institute of Technology (IIT) in 2006. During his time in Illinois, Virgil developed an interest in fashion and began to design T-shirts. He also wrote on fashion and design for a well-known blog at the time, The Brilliance.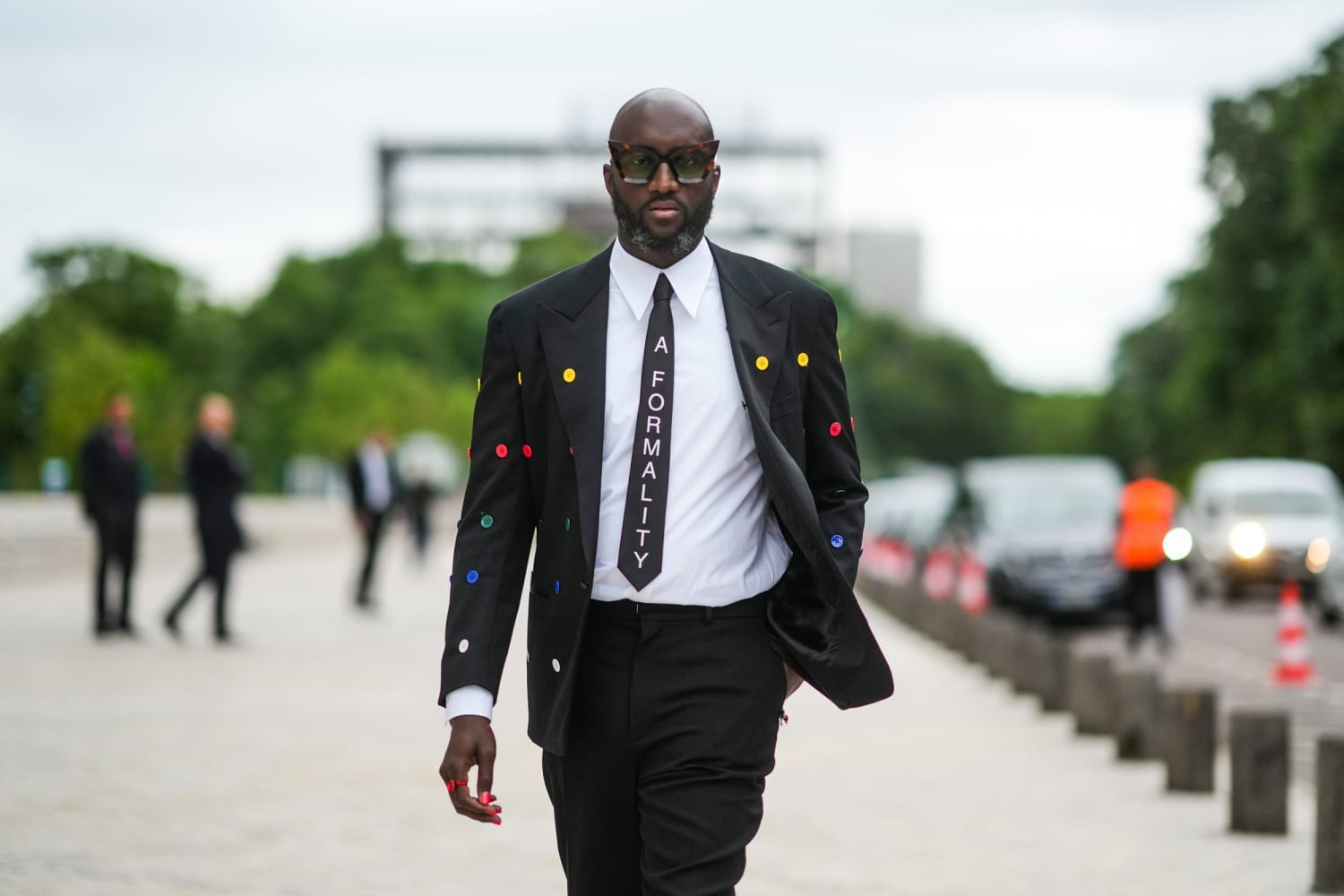 In 2009, Virgil interned at the Fendi Rome office, in the same class as rapper Kanye West. The two began a collaborative relationship which went on to serve them both in the future. Virgil and Don C, an associate of Kanye's, launched a retail store called the RSVP Gallery in Chicago to push a mixture of fashion apparel. The store became known for its eclecticism and the design for the interior, all the handiwork of Virgil.
A year later, Kanye West appointed Virgil the creative director of his creative agency, Donda. He also asked Virgil to serve as the artistic director for the 2011 Jay-Z/Kanye West album Watch the Throne. In 2012, Virgil launched his own company, Pyrex Vision. He purchased deadstock clothing from Ralph Lauren for $40, screen-printed designs on them and sold them for prices upward of $550. He closed the company down a year later as he did not intend it to be a commercial enterprise, but an artistic experiment.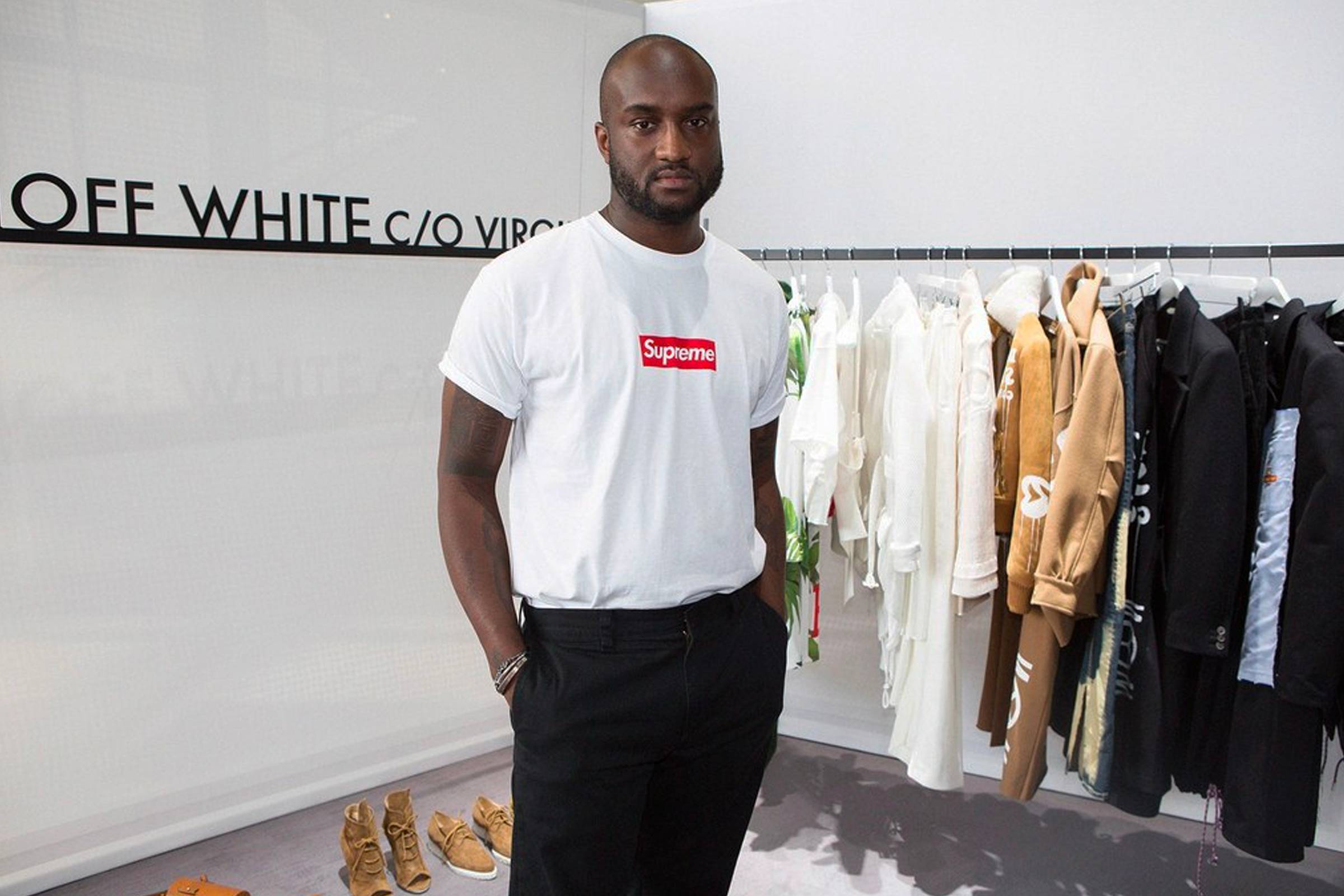 In 2013, Virgil launched his luxury street wear brand, Off-White, which went on to overtake brands like Gucci and Loui Vuitton at certain points. It also landed him collaborations with brands like Nike, and a foray into the world of furniture with a collaboration with Swedish furniture company IKEA. On March 25, 2018, Abloh was named artistic director of Louis Vuitton's menswear ready wear line, making him the first person of African descent to lead the brand's menswear line, as well as one of the few black designers at the helm of a major French fashion house.
Virgil also worked with world-acclaimed artists like Jenny Holzer and Japanese artist Takashi Murakami. He was given a solo art show in Murakami's Kaikai Kiki art gallery in Tokyo, Japan. On numerous occasions, their artwork has been showcased together such as the Museum of Contemporary Art, Chicago and Murakami's shop Oz Zingaro in Tokyo. He also worked on a tall list of album covers for artists including Kanye West, ASAP Rocky, Big Sean, Pop Smoke, among others.
Virgil Abloh's music influence did not begin and end with album covers. He was a longtime DJ, beginning in his teens. He DJ'd at house parties throughout high school and college. Over the years, he gained recognition as a DJ and started playing shows internationally. He released his first single "Orvnge" with German DJ/producer Boys Noize in January 2018. In June 2019, Abloh was named to a DJ residency at Wynn Las Vegas's XS Nightclub. Earlier, in May that same year, Pioneer, maker of DJ consoles, announced its collaboration with Abloh in design of its transparent CDJ-2000NXS2 and DJM-900NXS2 models.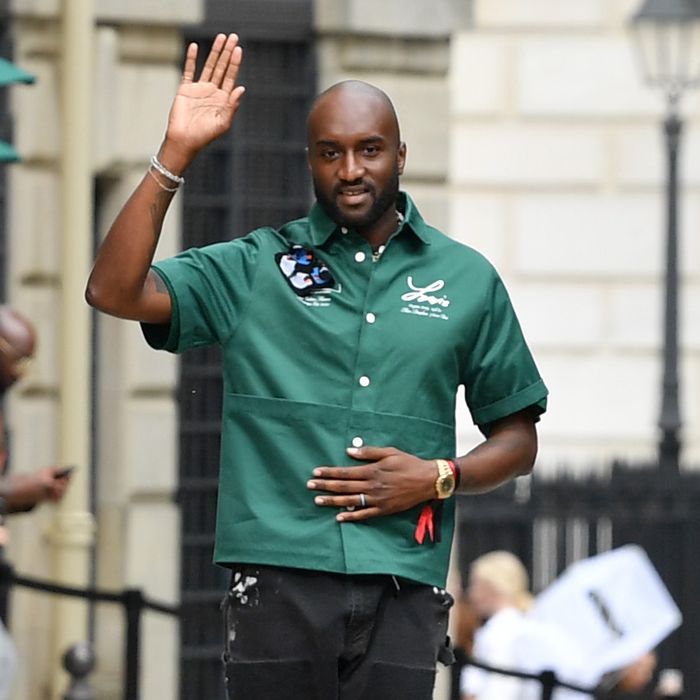 In 2021, Virgil launched a monthly two-hour internet radio show on Worldwide FM, "Imaginary Radio" c/o Virgil Abloh. The show featured DJ sets and interviews with musicians and other creatives. Before this, he had a show on Apple Music 1 called "TELEVISED RADIO". Five episodes were released between 2018 and 2020.
Virgil Abloh's professional journey was nothing short of remarkable as he was "the first" in more than a few spaces, trailblazing for people of African descent to succeed. His reach and access as a Black man and first generation Ghanaian was unprecedented and his genius massively impacted the worlds of fashion, art and music. His legacy will stand the test of time.