CEO of Caveman Watches, Anthony Dzamefe has been named one of the 50 Top Young CEOs in Ghana.
In the latest list published by Avance Media I'm conjunction with YCEO Africa, 50 of the top performing young CEOs in Ghana have been honoured . Among them is Anthony Dzamefe.
"I'll keep doing the little I can and share my story along the way. When my story inspires anyone, I feel fulfillment. Thanks Avance Media and thanks to you all" he shared on LinkedIn.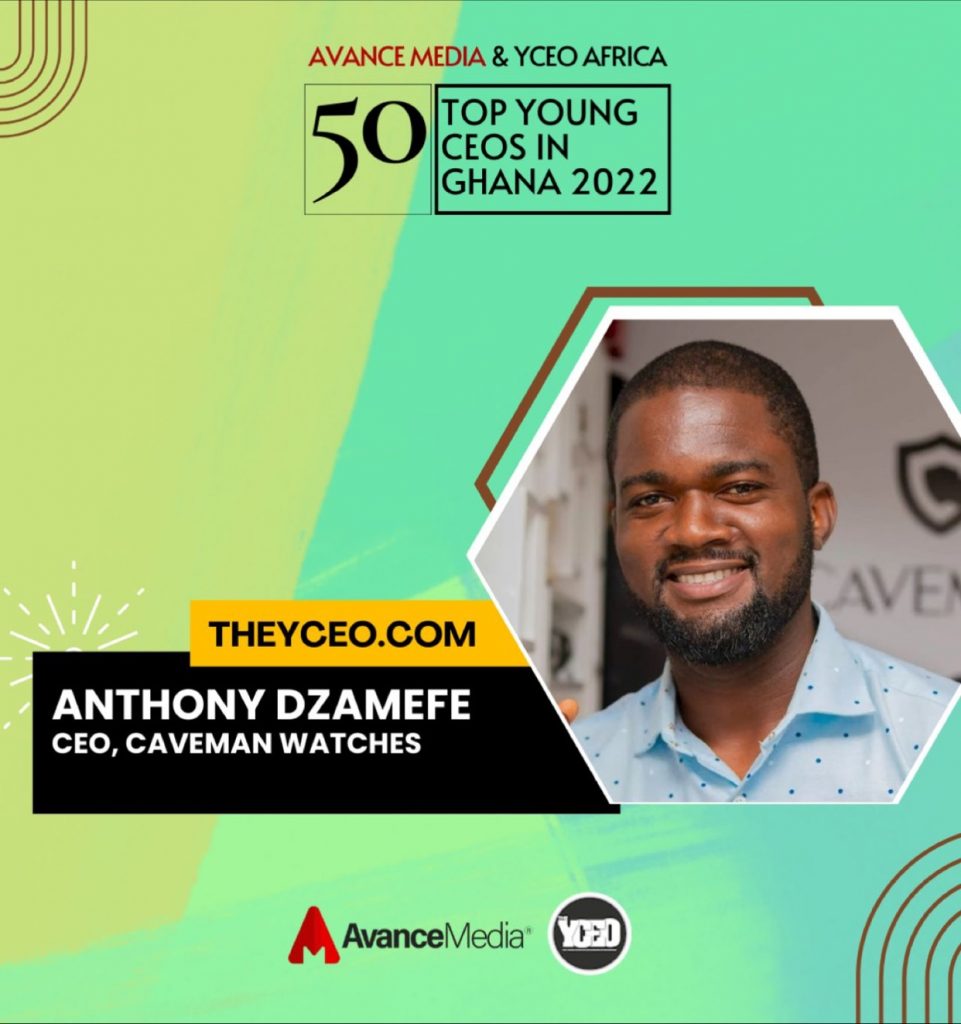 His watch brand, Caveman Watches officially opened to the public on the 12th of December 2018, the birthday of its founder, Mr Anthony Dzamefe. But before it was launched in 2018, a lot of work went into the brand to make it what it is.
The watch brand is now award winning, having won the 2021 Product of the year at the Ghana Manufacturing Awards and the Brand of the year award at the 2021 Emy Awards. The brand has also been earmarked by American news agency The New York Times as one of the rising luxury watch brands to look out for.
Anthony Dzamefe is also an author, having published his first book The Inside Job which contains lesser known details about entrepreneurship that are not talked about enough and also sheds light on his personal experiences that have played a part in his success story.