Susana Kai Anum was born in November 7, 1933. She was the third child among eleven others born to a Presbyterian couple James Anum and Augustina Ayorkor Osae both of blessed memory. Both parents hailed from Atrekor-we and Osae-we clans respectively at Teshie in the Greater Accra Region of Ghana.
She was baptised in the late forties and had her confirmation at the Teshie Presbyterian Church. On completion of her elementary education at Anumle near Achimota School in 1949, she enrolled as a student at Asheley's Secretarial College at Accra New Town. Having graduated as a stenographer, she was employed and worked with the Customs Department in Accra as typist.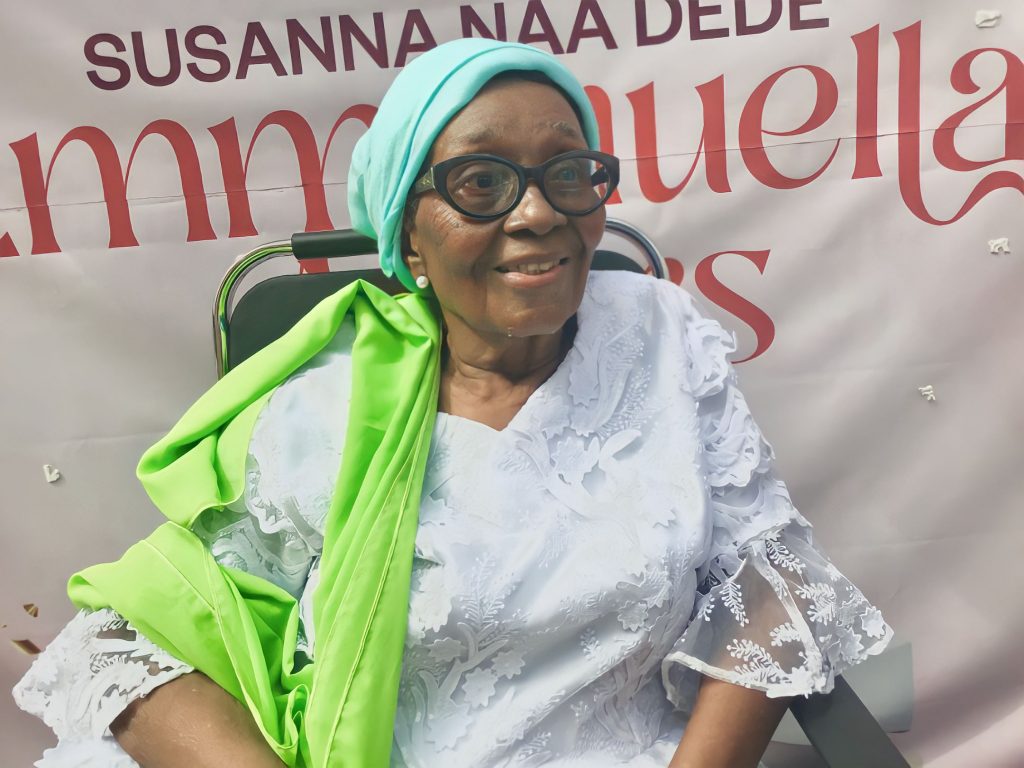 To save transportation cost, she resigned from the Customs Department after serving several years. She then joined the West African Examinations Council Staff formerly housed on the Western Compound of Achimota School which was close to where she lived.
Finally, she was engaged by the School of Administration, Legon which also had its offices situated on Achimota School compound until she voluntarily retired in the early eighties to enter Ministry.
While in the world, she was frequently on admission at Achimota Hospital with Tonsillitis (sore throat) ailment. She one day had a revelation from the Lord to go to Alajo, a suburb of Accra to see one Apostle Mensah of Christ Apostolic Church. She located the Church without any difficulty and there she received her healing instantly. That was the beginning of her call to Ministry.
On September 17, 2022, Mama Susie passed on peacefully when she was suddenly taken ill and being conveyed to the Hospital. She left behind two brothers, Emmanuel and Jacob; three sister, Lucy, Mary and Comfort; a son, Emma; a daughter, Gloria; as well as four grand children.
Mama Susie will always be remembered for the role she played in changing the lives of the family both physically and spiritually. Besides, she was a woman that had a Godly impact on her generation, many will testify of how God used her to touch their lives.
It is fitting to affirm her hard work during her lifetime with 2 Timothy 4:7; 7 I have fought a good fight, I have finished my course, I have kept the faith: 8 Henceforth there is laid up for me a crown of righteousness, which the Lord, the righteous judge, shall give me at that day: and not to me only, but unto all them also that love his appearing. I believe for what she has being used to do in our lives will continue to minister change and draw us closer to God.
Naa Kai Mansah, fare thee well, sleep well in the bossom of the Lord you cherished so much.