Morro Suleyman, a former student of the Sunyani Senior High School has been chosen to be sponsored through university by Nigerian superstar Davido.
Yesterday, Davido shared a screenshot of a news article about Morro who had been unable to attend university after scoring all A's in his WASSCE last year.
His story was brought to light by a man who claimed to be his teacher, and a video in which he was asking for assistance for Morro went viral and ultimately reaching Davido.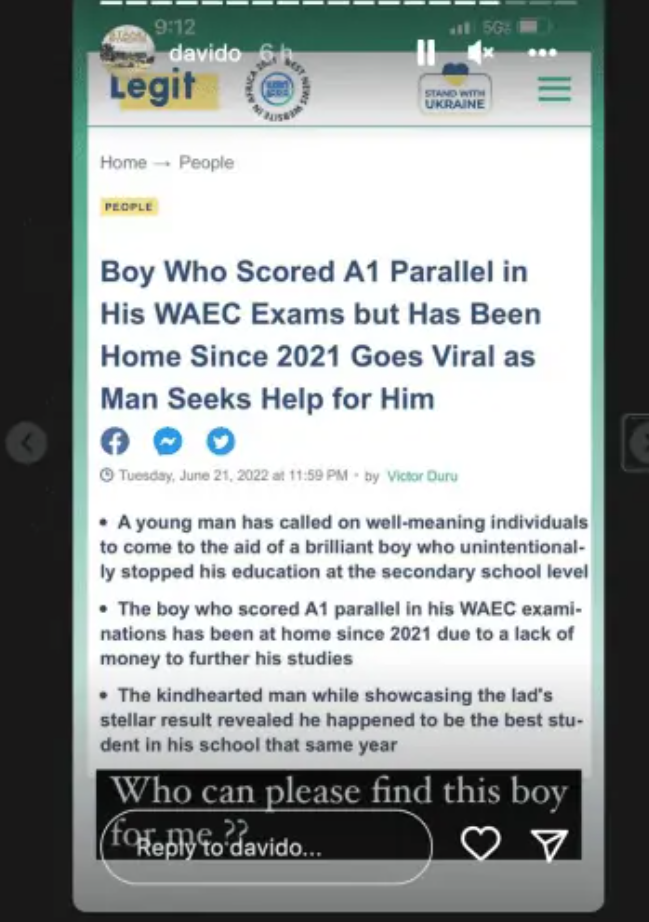 Less than 24 hours later, Davido has found Morro and offered to sponsor him at Adeleke University, a private owned institution, located in Ede in Osun State, Nigeria. It was established by Chief Adedeji Adeleke, Davido's father.
This is however not Davido's first philanthropic sponsorship. He has taken quite a few other brilliant but needy students through school, one of the things that have made him extremely beloved to the Nigerian populace.
We wish Morro all the best and hope he continues to be great.