In the just unveiled list of Top 50 Ghanaian bloggers by Avance Media in collaboration with Verna and Woodin, yours truly has been named the 49th top blogger in Ghana.
Only in its first year, www.edwardasare.com is a vibrant website with a verified facebook page with over 16k followers, an Instagram page of 10.8K followers, a Twitter page of 45.5k followers and a significant Linkedin presence with 22.2k followers.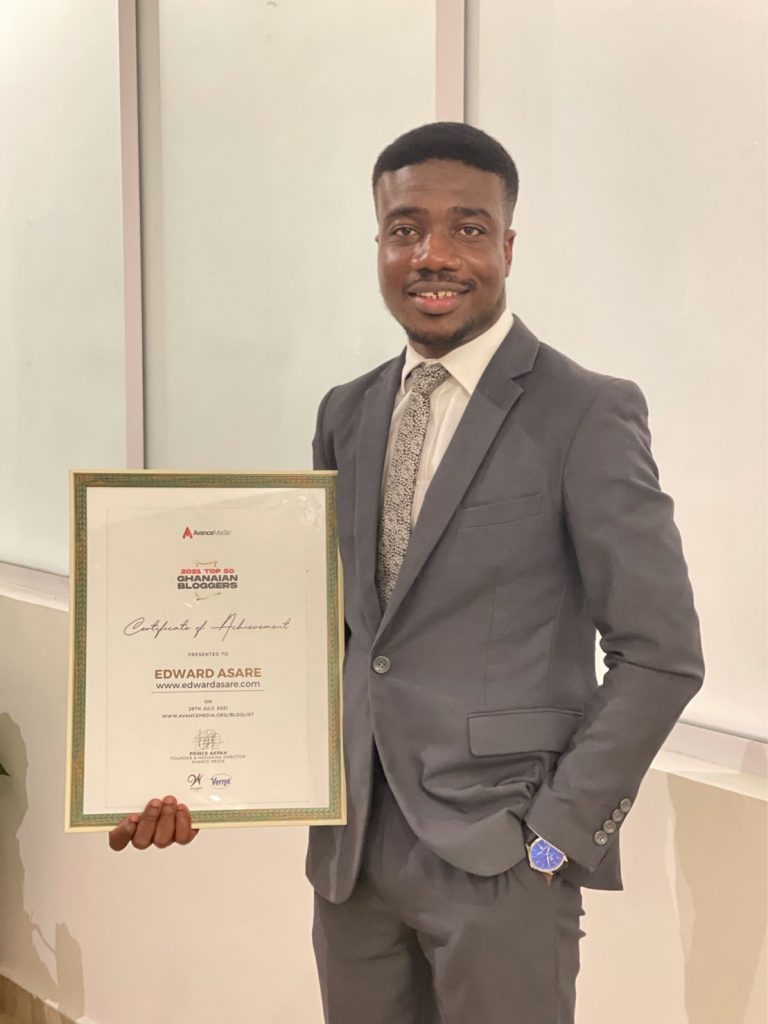 Developed by Nana Osafo-Bosompem, the focus of www.edwardasare.com is to highlight the journey of people achieving various levels of success. With a vicious news cycle obsessed with spotlighting bad news all round us, this has come as a breath of fresh air, spreading positivity and good vibes.
Here at edwardasre.com, we believe in giving people their flowers while they still smell them. Debuting at number 49, we are grateful for the recognition.
"To God, family, friends and all my connections; this is for us."