Edward Asare, celebrated Ghanaian digital marketer has just been named director of Empress Linguistics Services – Ghana.
Empress Linguistics Services is aimed at helping international traders do businesses easily and faster (digitally) using the peer to peer or the third party method . They assist businessmen and businesswomen to conduct their affairs with ease and without fear of scams caused by Linguistics barriers.
Some of the services offered by the organisation are translation and interpretation services, proofreading services, tutorials, transcription, brand translation services, multilingual advertisements, lyrics and scripts subtitling, voiceovers in different languages, jingles and script translations among others.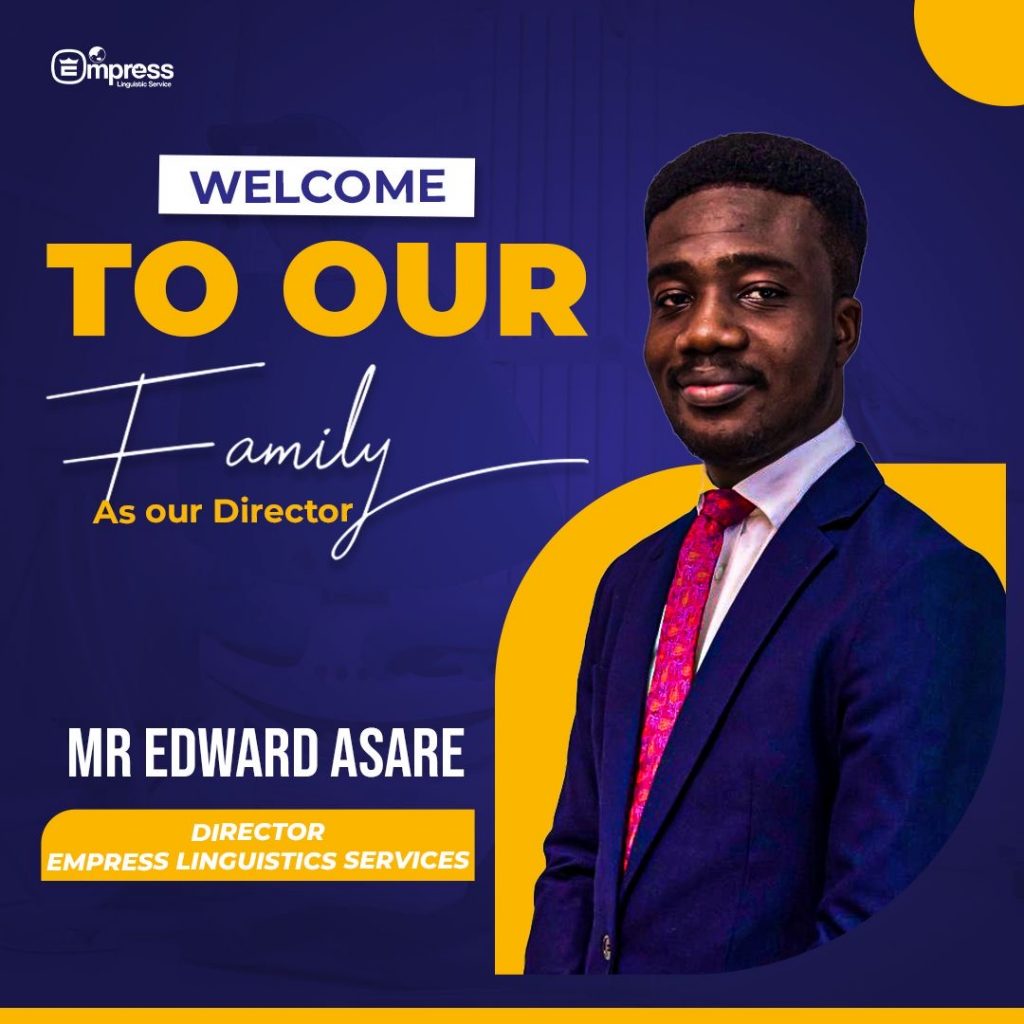 With the aim to make and help merchants, businesses and entrepreneurs do their businesses with ease in spite of language barriers, their website https:// empresslinguisticsservices.com/ sheds more light on their activities.
In a post announcing the latest addition to their staff list, the following was shared on LinkedIn:
"Ghana, Empress Linguistics Services is here to stay🎯 Big Congratulations to the newest Director of Empress Linguistics Services, Mr Edward Asare. As today's your first day at Empress Linguistics Services, I pray for more success and more wins."