Flora Kutorkor Addison, CEO of Fleur Glow, one of Accra's leading makeup enterprises has graduated from Central University with a first class Bachelor of Arts in Communication degree. In addition, she was the best graduating student of her group.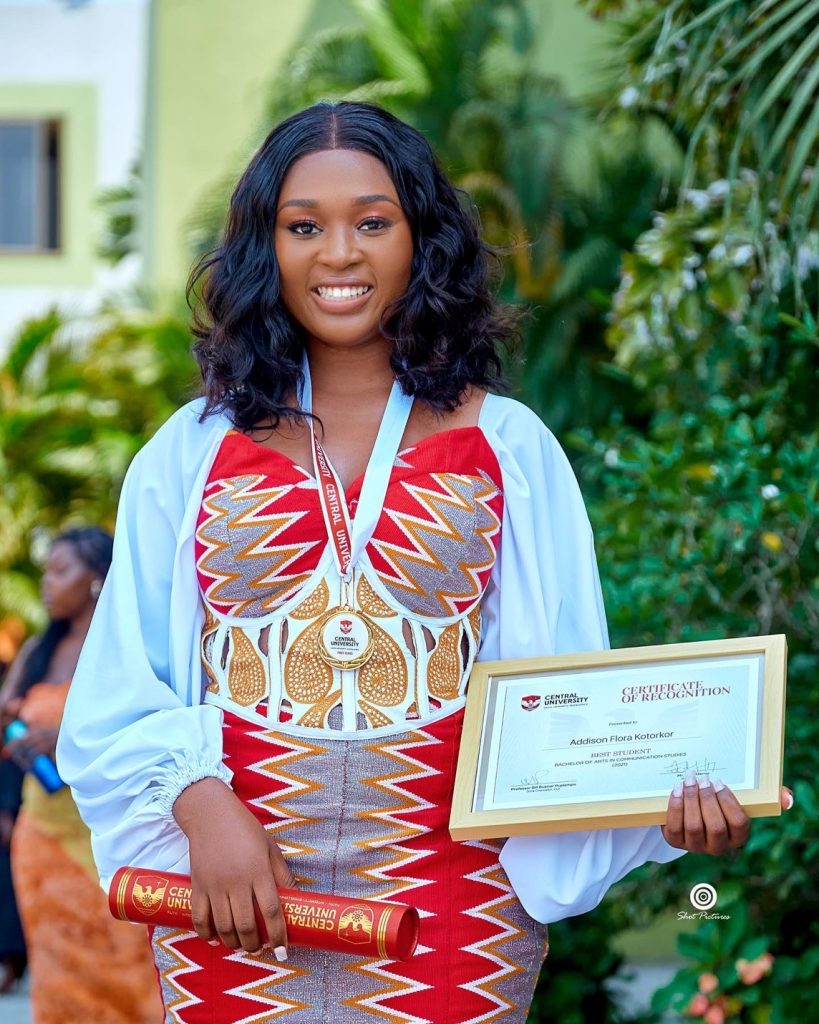 Flora is a past student of Swedru Senior High school, having gained admission at the age of 13, one of the youngest in her class. According to her post on LinkedIn, she didn't make the very best of her high school days academically but decided upon gaining admission into the university to make it work.
"I made a resolute decision, prayed about it and worked really hard towards it. I started school on a rough notice but God pulled me through!! I juggled my makeup business, studies and church work which was not easy. Once again God was always there to help me through it all.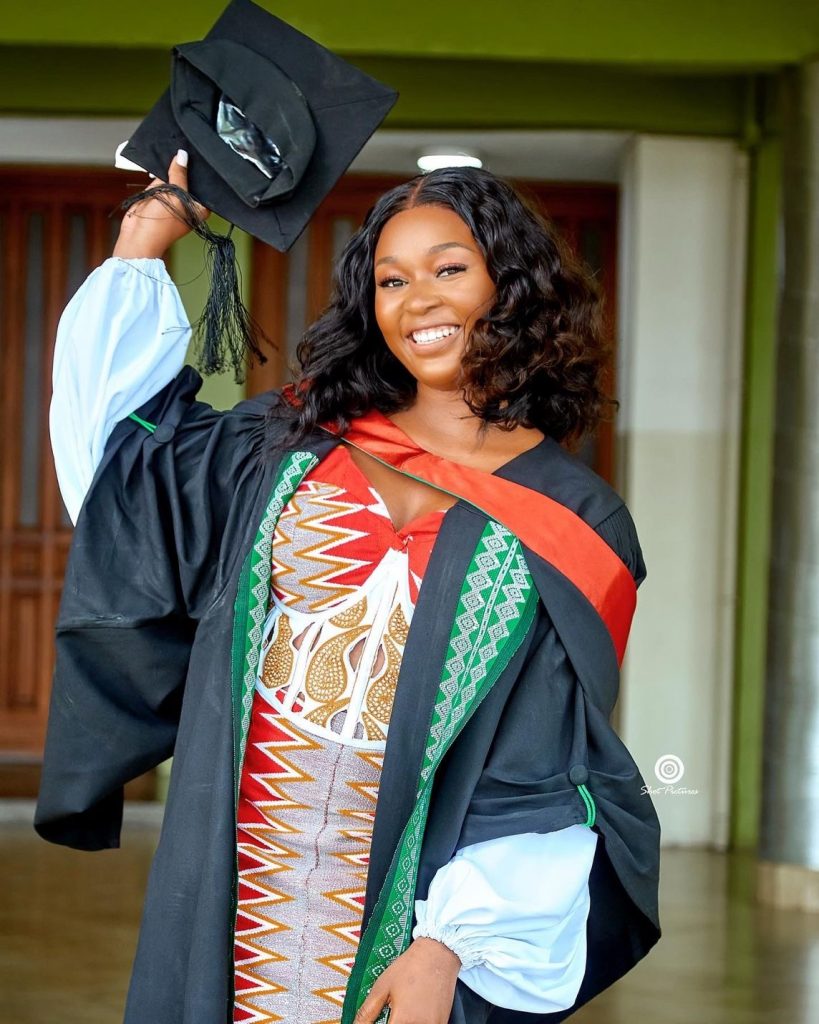 Today, I am not just a graduate but a First class student and the Best Student in my class. Bachelor of Arts in Communication Studies Bagged with distinction and I owe it all to God first of All, my family, supportive lecturers and friends. Excited for my new chapter🎉THANK YOU GOD!! Just a small girl with a big God!!!"
Currently, she is a Public Relations Assistant at E'April Public Relations in Accra, Ghana in addition to running her makeup upstart, Fleur Glow, one of the most sought after services in Accra.