Reindolf Boadu, a young Ghanaian man has graduated as the best Mathematics student of his university.
Reindolf graduated from the Kwame Nkrumah University of Science and Technology on Friday, 26th November 2021 with a first-class degree in BSc. Mathematics and also as the Valedictorian for the College of Science with a CWA of 85.22.
He was awarded the Overall Best Student – Department of Mathematics, Overall Best Student – Faculty of Physical and Computational Sciences, Overall best student – College of Science and the 2nd Overall best student – KNUST Graduating Class of 2021.
Reindolf holds certification from top institutions from around the world like the University College of Dublin, University of Maryland, the University of Michigan among others in cyberspace security.
Sharing the news on LinkedIn, he expressed his appreciation to everyone who has helped him: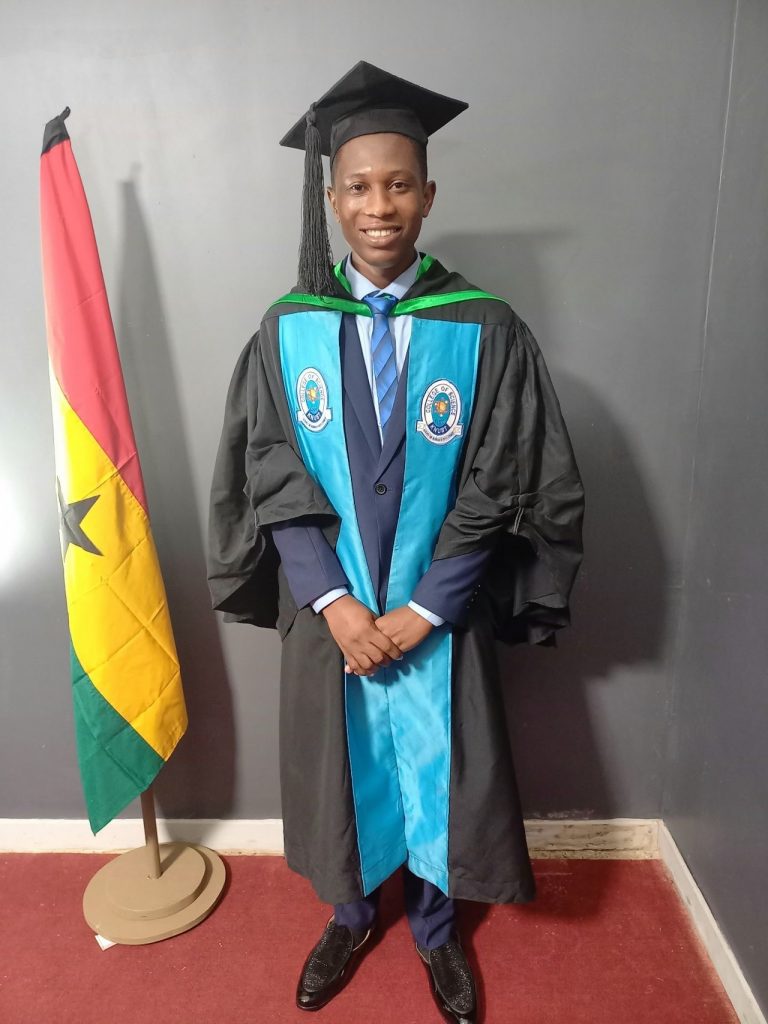 "I would like to say a very big thank you to everyone who contributed to making this journey very successful for me especial ly my mum, uncle,Dr. Peter Amoako-Yirenkyi , Dr. George Park- Lamptey, Mr. Philemon Hini , e-Crime Bureau GH , family, coursemates and friends. It was not easy but we made it. Congratulations to the KNUST graduating class of 2021. God bless you all."
Currently, Reindolf is completing his National Service with the e-Crime Bureau GH.