Choosing a field of study at the tertiary level has been a bone of contention for a lot of African homes. Most of the time, priority is given to employability rather than passion. As such, people have been stuck on career paths they regret following. There are quite a few who are lucky enough to be able to stand their ground in the face of parents and pressure so they can pursue their dreams. On such person is Moude Osei.
Being initially led by her parents to pursue nursing as a sure way to support her younger siblings as the first child, Moude dropped out in her second year with a GPA of 1.7, something that affected her confidence in her excellence. Seven years later, Moude has graduated from Bowie State University with a Bachelor's degree in a field she is most passionate about; Mass Communication / Media Studies.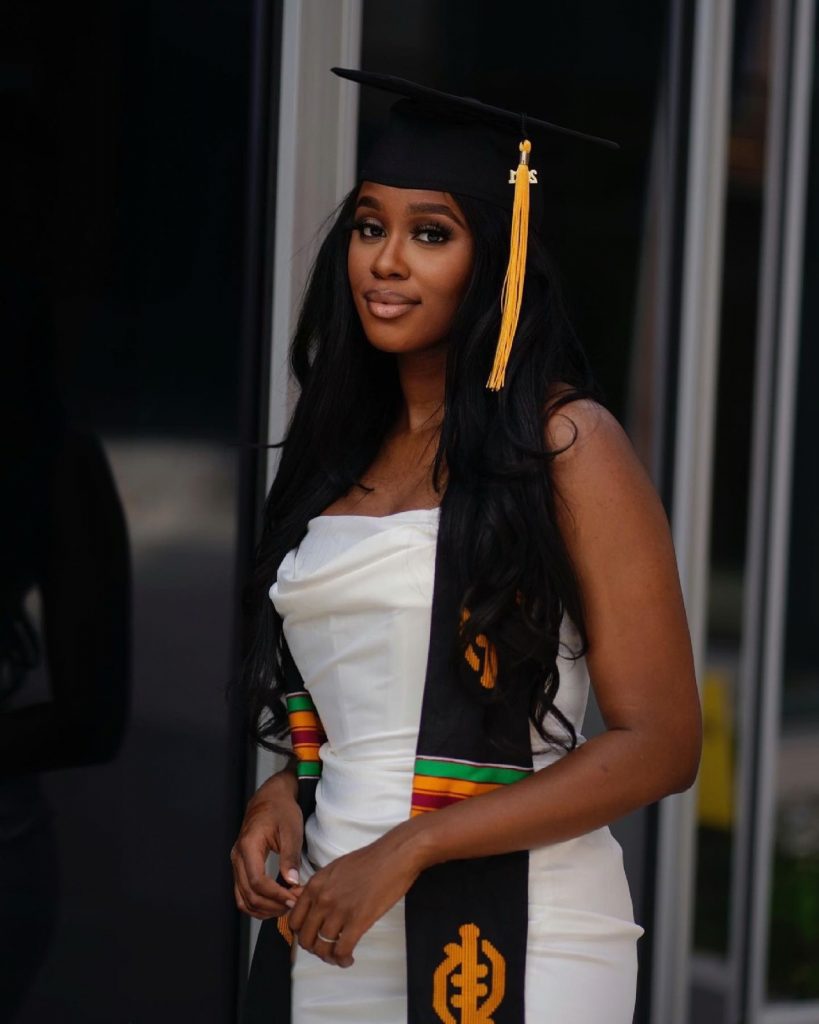 Graduating Magna Cum Laude with a grade point average of 3.8, Moude shared her story on LinkedIn.
"I actually graduated! I dropped out of school my second year of college chileeee I was studying to be nurse of course 🙄 because I'm the firstborn girl in a an African household😒 and that was not working out like I think I dropped out with like 1.7 GPA. It was tough and I even started to believe maybe I wasn't as smart as I thought I was. As time went on [I] began to have so much peace about leaving school because I knew in my spirit I would one day go back.
I focused on my career as a media personality and grew my multiple platforms and skills at home. I used the connections I had and networked and gained so many opportunities in my field without my degree. Everyone around me especially my family thought I was crazy. My dad was so disappointed but I really fought to not let it bother me because I knew at some point I would go back. Well, the time came.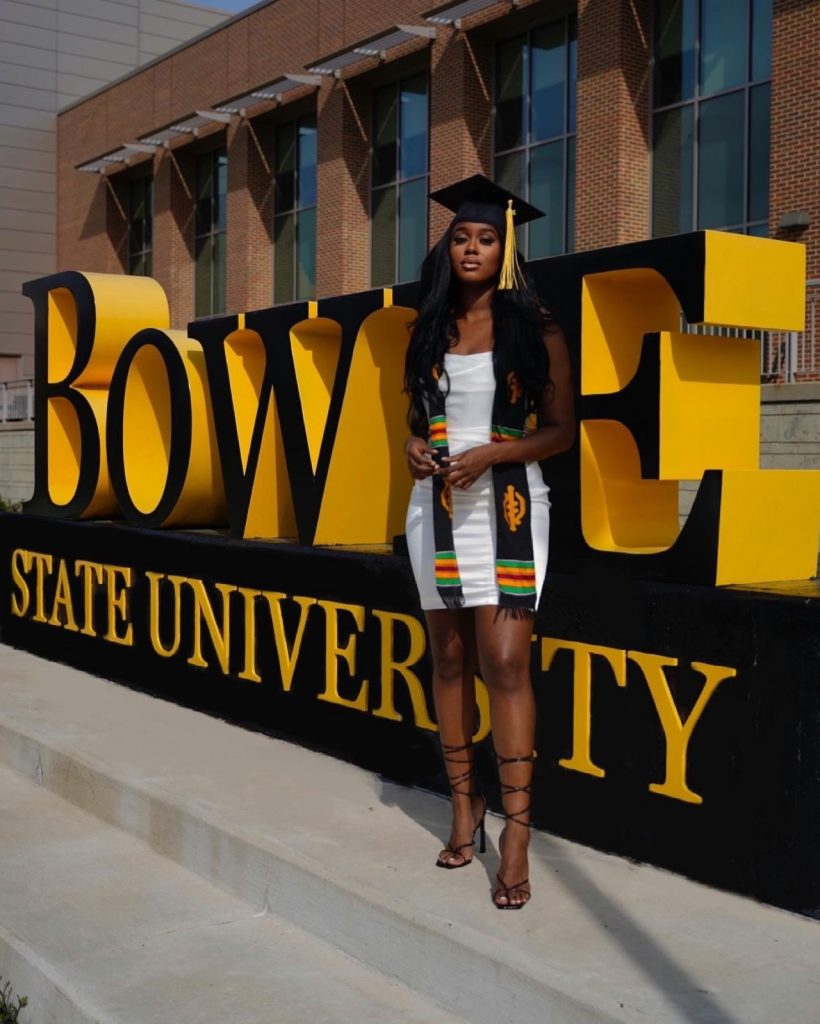 3 years after I dropped out God created a way for me to go back and get my bachelors degree but this time it was on my terms. He kept His promise. I took it slow 12 credits to start and eased my way up to 21 credits my final semester ( 10/10 don't recommend LOL) I also got my degree in Mass Communications my field, my passion. I finished with a 3.8! Magna Cum Lade!
I say all this to say God's timing and YOUR timing is perfect. Your life is not meant to imitate anyone's beside Christ. Focus on yourself and don't let societal standards tell you when to finish or when to start. Don't let them tell you it's too late or too early. Move at your own pace. Write your own story and be content in every season. God is so faithful and I'm so glad I get to share this with you. Period, stop playinggggg with me. So excited to take over all things  Digital Media & Entertainment!"