The reigning Queen of the Ghana's Most Beautiful pageant, Clarissa Naa Dedei Botchwey, has secured a scholarship partnership agreement with the Regional Maritime University to train 20 young women to take up various roles in the maritime industry as part of her contributions towards inclusive education.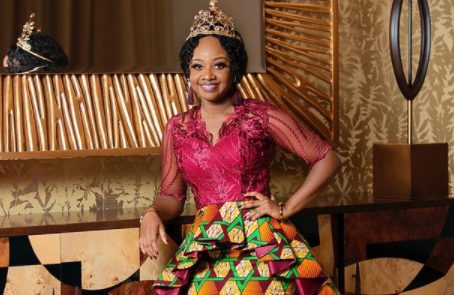 The Scholarship which covers exactly 9 weeks of vocational training on Marine Engine Mechanics, a very important aspect of maritime work is open to women aged between 20 and 25 with Junior high, senior high or even tertiary level education.
At the launch of the Scholarship on the campus of the Regional Maritime University, officials of the school expressed their joy and commitment towards making the program a success. The industry is male-dominated and any attempts to open doors for women in this regard is greatly welcome and appreciated.
Talking to TV3, Naa disclosed that this is not the last of its kind. She is in talks with other universities and entities to extend the Scholarship to their campus, crafting courses and training programs that will benefit women and girls in today's world. She is doing this in collaboration with the office of the Ga Mantse.
To apply, call 0302955455 or 0244148850.
She is also in talks with the Ghana Library Board to renovate and reopen select libraries in various parts of the country as part of her work.
As the search for a new Ghana's Most Beautiful Queen continues, Naa keeps raising the bar higher and setting up her successor to give her all and work hard.