World-famous and Grammy award-winning musician Lauryn Hill and her band The Fugees have announced that they will be reuniting after over 15 years for a world tour across North America, Europe and West Africa. In the official locations and dates, the group lists Ghana and Nigeria as spots for concerts.
The tour will be to mark the 25th anniversary of their celebrated 1996 album, The Score. Fellow band members Wyclef Jean and Pras Michel have expressed excitement about the upcoming tour, starting this week with a secret pop-up show at an undisclosed location in New York City yesterday, 22nd September in support of Global Citizen Live.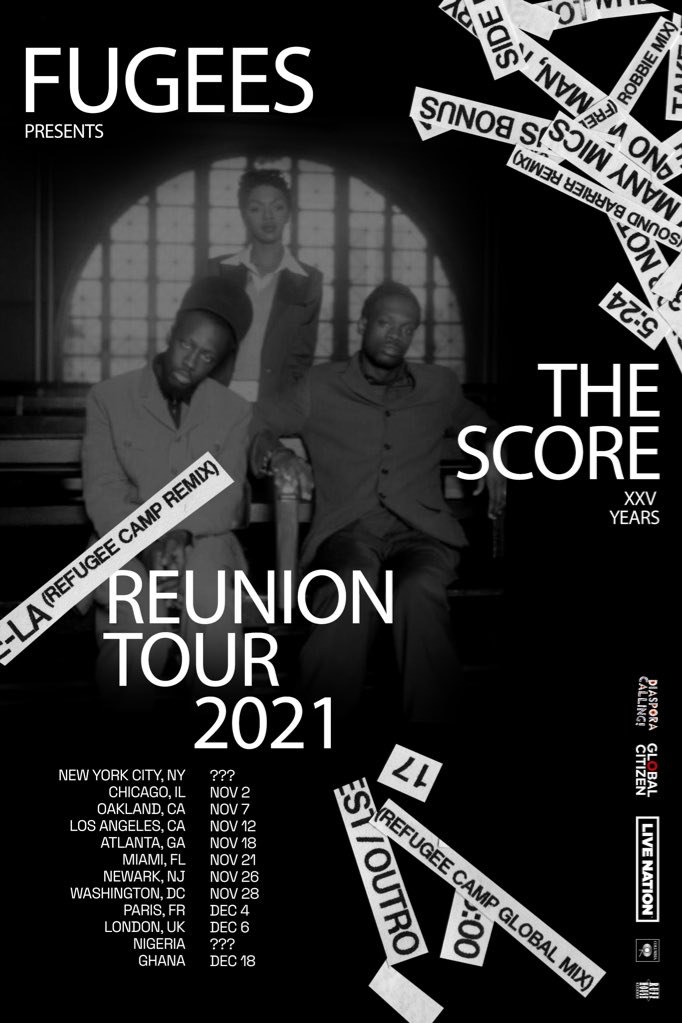 The date for the Ghana concert is 18th December with more details to be released later. The other dates will kick-off in November and see The Fugees playing concerts across Chicago Los Angeles, Atlanta, Oakland, Miami, Newark, Paris, London, and Washington DC, before finishing off in Nigeria and Ghana.
This will however not be the first time Miss Lauryn Hill is performing in Ghana or Nigeria. Over the past decade, she has made appearances at shows and festivals in both countries. Wyclef Jean had also spent some time in Ghana but this will be the first time the trio will be in both countries as a group.
Tickets go on sale Friday, September 24th at 9:00GMT at LiveNation.com