According to Kofi Adomakoh, Managing Director of GCB Bank PLC, the continuous depreciation of the cedi is a clear reflection of the country's weak economic structures and a non-competitive trade sector. The Cedi has already lost more than half of its value in relation to the US dollar and other major trading currencies, causing hardship for both individuals and businesses.
Speaking at the 11th Ghana Economic Forum on the theme of "Building a robust and resilient economy through technology, finance, investment, trade and entrepreneurship" Mr. Adomakoh observed that the increased risks of debt distress caused by the Cedi's depreciation had resulted in a widespread capital reversal, leaving external balances vulnerable and FX reserves under significant pressure.
The annual Ghana Economic Forum is a corporate event designed to engage corporate Ghana in a panel discussion on issues affecting the Ghanaian economy and, hopefully, offer useful solutions and recommendations in support of the economy's accelerated growth. The event is designed and structured to provide in-depth analysis, discussions, and debate on key issues affecting the Ghanaian economy, as well as solutions to help overcome challenges and advance the country's economic development agenda. In addition, the event provides a venue for participants to make recommendations aimed at consolidating gains and drawing attention to underserved economic imperatives. The forum provides opportunities for participants to interact with business experts from the public and private sectors, as well as the country's top bankers and financial service providers.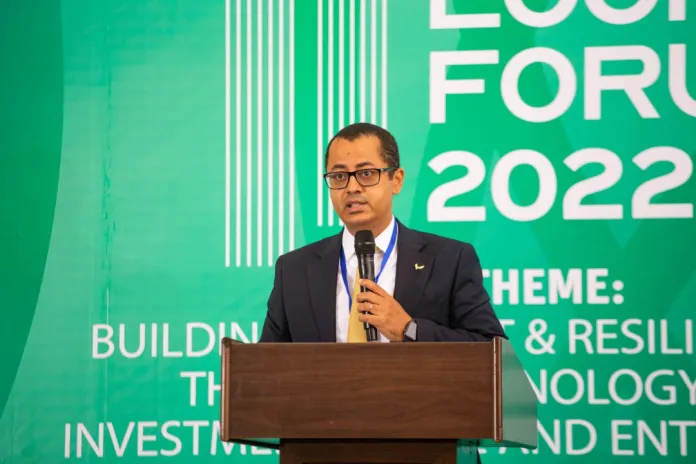 Speaking on behalf of Mr. Adomakoh, the GCB Bank's Executive Director, Sam Kwame Yedu Aidoo stated that, "The high inflation and exchange rate pressures continue to erode businesses' working capital, not to mention that the rising cost of credit has caused lenders to significantly review lending frameworks in response to current economic uncertainties."
As a result, Mr. Adomakoh is calling for immediate action to address the cedi's ongoing depreciation, saying "We should never allow such a serious crisis to go to waste. As Ghanaians, we are faced with a glaring opportunity to pull together in a bid to restructure our economy from a service-driven one to a robust and resilient one through technology, finance, investment, trade and entrepreneurship," he added.
According to him, a deliberate focus on collectively investing in priority sectors is required to transform Ghana into an agro-processing and light manufacturing-led economy; in other words, an approach that does not require significant capital but is more labor-intensive in order to provide needed employment to our youth.