Mrs. Ursula Owusu-Ekuful, Minister for Communications and Digitalisation (MoCD), has been named Digital Leader of the Year for the second time in a row at the 12th Ghana Information Technology and Telecom Awards (GITTA), which took place on October 21, 2022, at the Movenpick Hotel in Accra. This was in recognition of her outstanding contribution to Ghana's Digital Transformation Agenda for national development.
Other Change Makers and Digital Leadership in the Information and Communication Technology (ICT) industry were also honored at the GITTA awards, with the goal of spurring business and enabling corporate leaders to innovate as well as provide better and more efficient services and products.
Ghana Information Technology and Telecom Awards (GITTA) is a strategic platform used to recognize, reward, and showcase the pioneering ICT initiatives driving the Ghanaian private and public sector innovation with a vision of setting a benchmark to the sub regions' wave of development in ICT. The awards will recognize digitization across all sectors, including but not limited to the Public Sector, Banking, FinTech, Telecoms, ICT, Manufacturing, Agriculture, Health.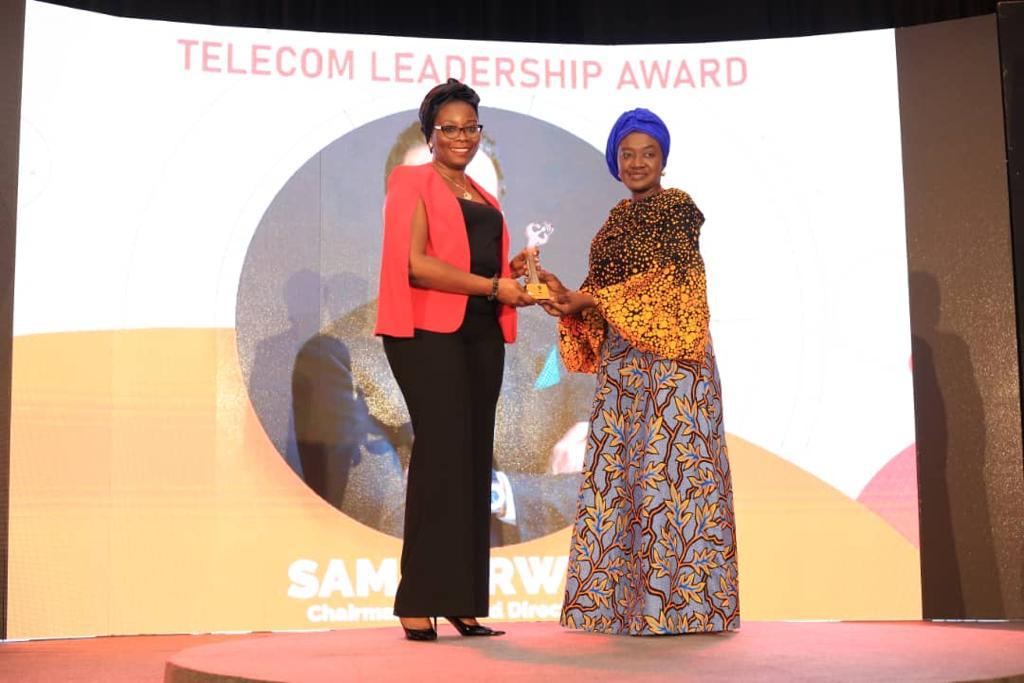 Ms. Ama Pomaa-Boateng (MP), Deputy Minister for the Ministry of Communications and Digitalisation (MoCD), who accepted the prestigious award on behalf of the Sector Minister, praised the organizers, INSTINCT WAVE for a commendable and inspiring event, encouraging individuals and institutions to continue to work hard for a resilient digital economy. She described the GITTA event as one of the most celebrated ICT awards in recent times and the Oscars of the ICT and Telecom industry, noting that the ICT and Telecom industry had also cemented its position as the most important enabler of development.
She went on to say that having a digitally literate workforce is essential for increasing the widespread adoption and use of digital products and services by all Ghanaians, regardless of geographical location or economic status. According to the Deputy Minister, it is against this background that governments around the world continue to embrace digital technologies in order to accelerate development, provide better and more efficient services, and better respond to people's needs.
She stated that the MoCD is still committed to the President's digitalization agenda and that it will continue to work around the clock to transform Ghana's economy.
She mentioned that the Ministry has implemented several initiatives to accomplish this, including the annual Girls-in-ICT programme, which provides a platform for Ghanaian girls in high schools to acquire digital skills which sparks interest in them to pursue ICT courses at higher educational levels. She stated that the Ministry facilitates ICT knowledge and skill acquisition by individuals and institutions in order to equip the youth with digital skills to manage the transforming economy and meet the labor market's expectations of our growing digital economy.