"Disability is not inability" is one of many statements people everywhere say to encourage and celebrate differently abled persons who are achieving significant things.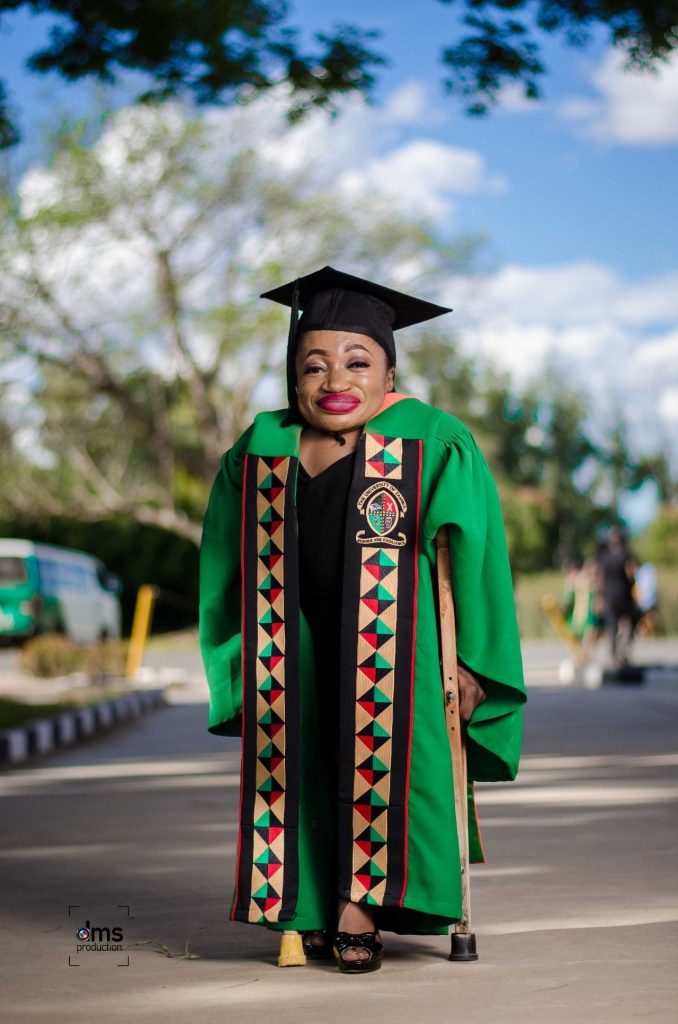 Over the weekend, Christine Chama, a differently abled young woman graduated from the University of Zambia. In a post on LinkedIn, Christine shared the news.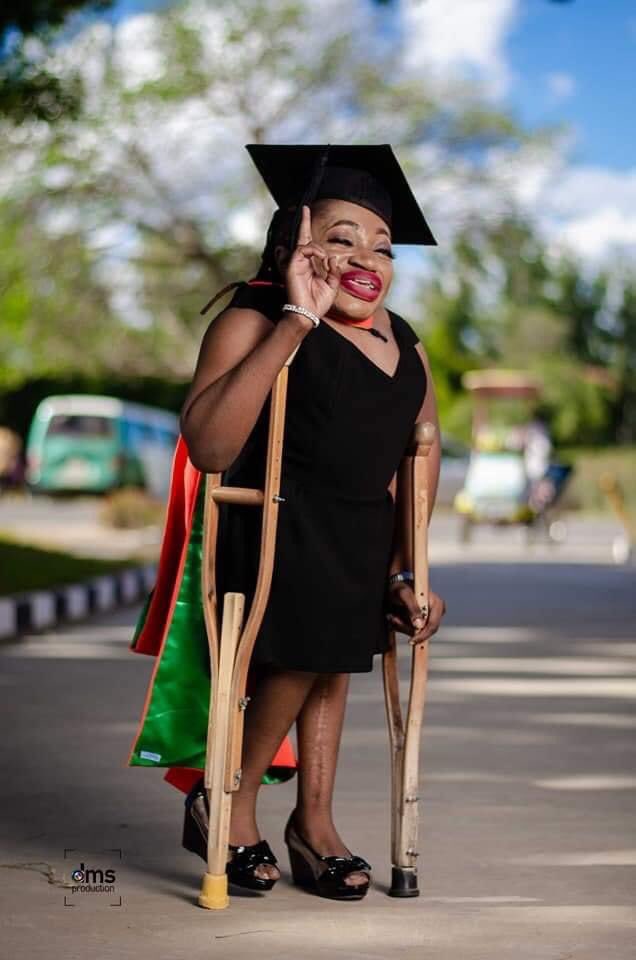 "One of my dreams finally came true yesterday as I graduated from the University of Zambia with a Bachelor of Arts Degree in Development Studies with Sociology."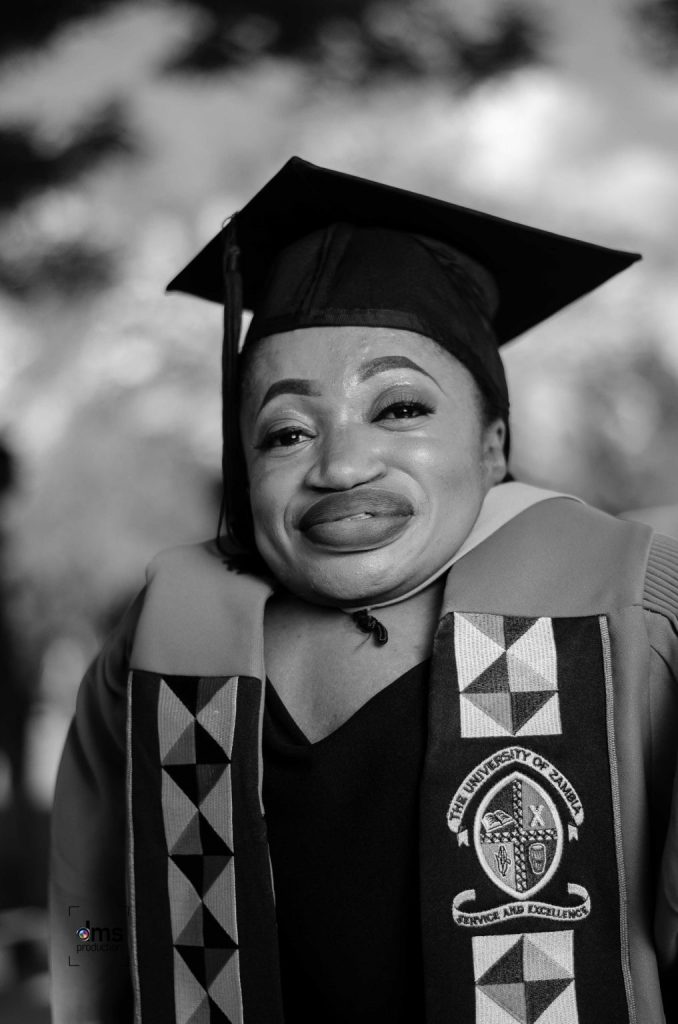 Users of social media platform Twitter have since shared congratulatory messages with her on her achievement.
Christine is a Disability Advocate, Social Worker, and Development Specialist.
"I'm passionate about seeing positive change more especially in the lives of persons with special needs. Therefore i believe for me to see that change i should first be the change and that is why have involved myself in volunteering…" she says.