TV3 Ghana's Wendy Atswei Laryea has received an award from the First Lady of Ghana, Her Excellency Mrs Rebecca Akufo-Addo for her outstanding contribution to journalism in Ghana.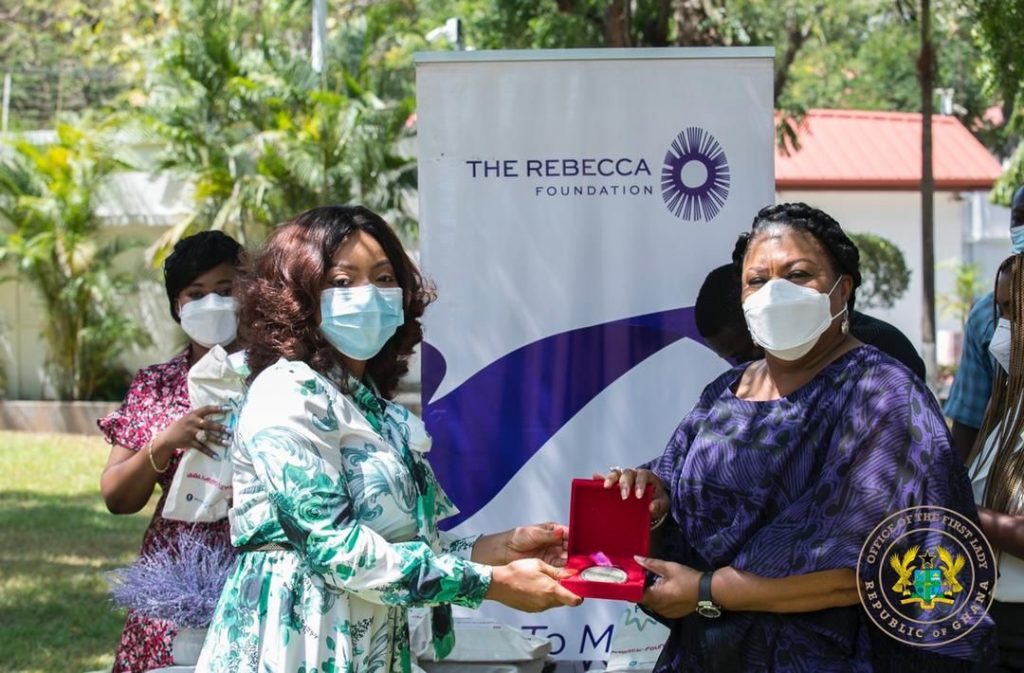 The event, held on the 12th of May saw the recognition and awarding of 12 journalists by the First Lady under the Merck Foundation's "Stay At Home" and "More than a Mother" Media Recognition Awards.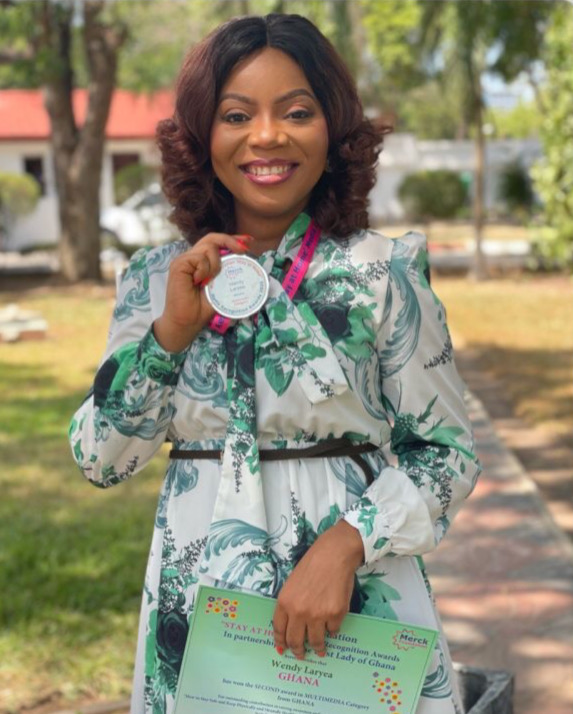 Wendy's award was for reporting on staying safe and adhering to safety protocols at the height of the  Covid-19 pandemic.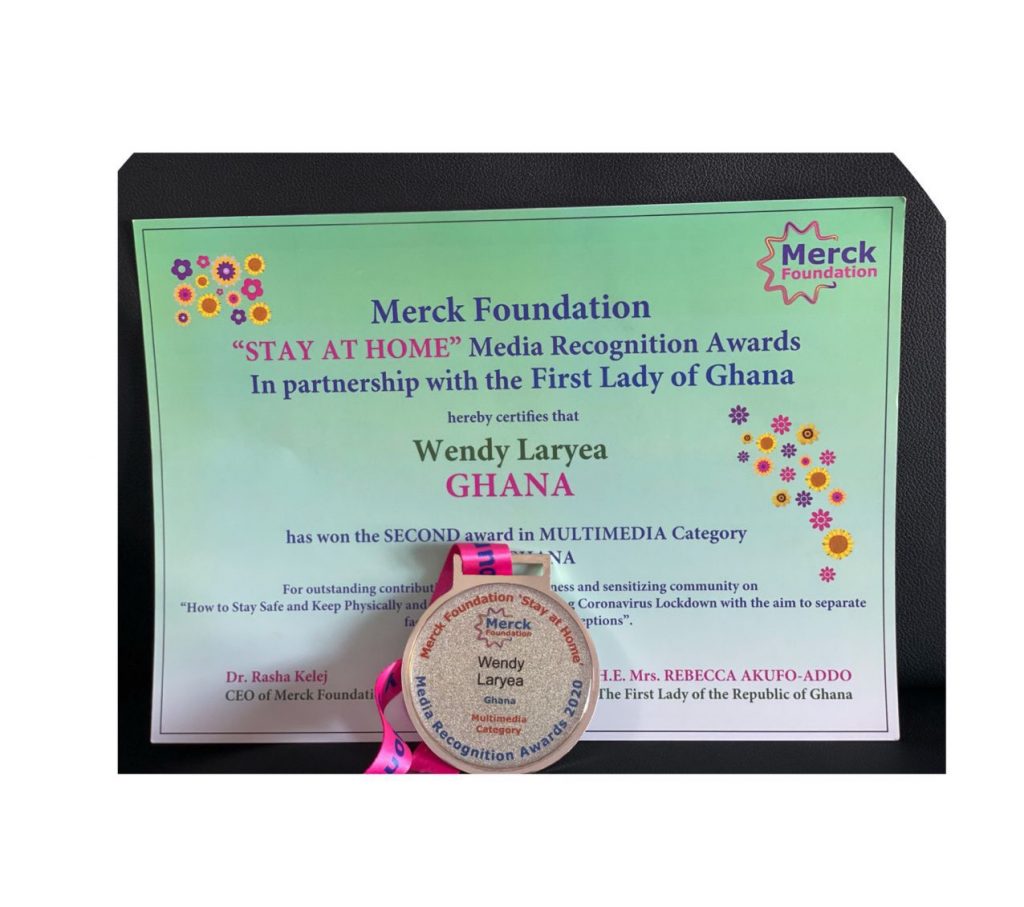 In a post on LinkedIn, she expressed her appreciation for the award:
"I'm grateful to God for yet another feat and to everyone who helped with my stories for their unflinching support. Immense gratitude to the Merck Foundation and the First Lady for this honor. As agents of change, we all have a responsibility to model  and exemplify change in our communities. Together we can!"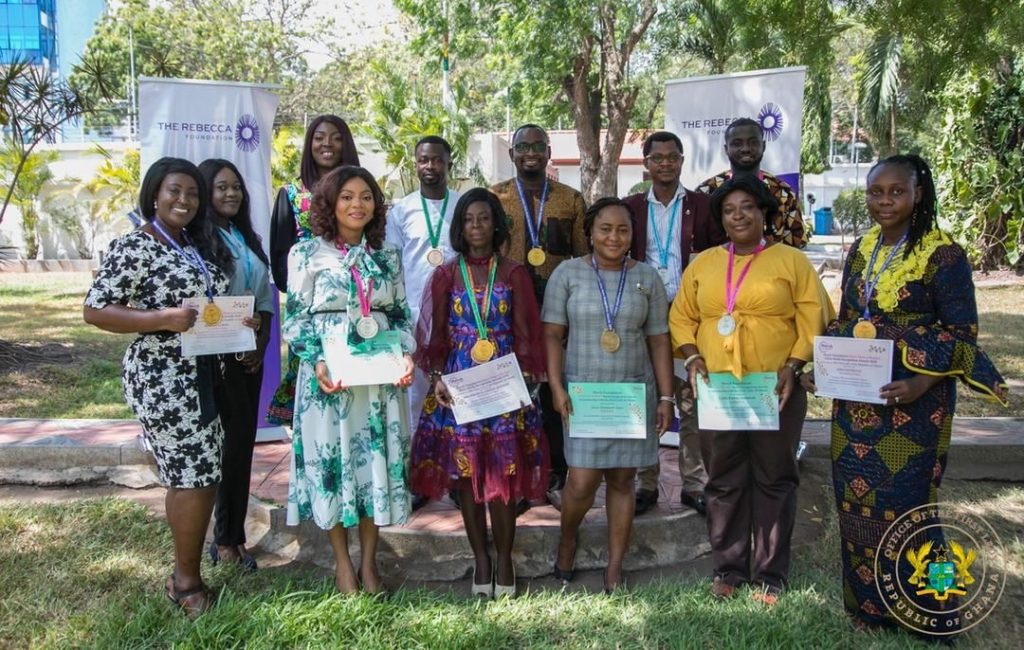 Other winners included GNA's Albert Futukpor and Lydia Kukua Asamoah, The Spectator's Tekyiwaa Ampadu Agyeman and Multimedia's Nana Yaw Gyimah Mensah. The awards are in partnership with the First Lady of Ghana, Rebecca Akufo-Addo, and her Nigerian counterpart, Dr. Aisha Muhammad Buhari.