Christine Ofosu-Ampadu, a young Ghanaian woman has just made the bar in Ghana, making it her third state to be qualified to practice in as a lawyer. She is a qualified barrister in England and Wales, and a qualified Attorney-at-Law in the State of New York.
Christine is a product of the Kwame University of Science and Technology where she studied for an undergraduate degree in Land Economy. She holds an LLM in International Law and International Relations and a First Class LLB Degree, both from the University of Kent in the United Kingdom. She passed the English bar exams after getting her Bar Professional Training Education (BPTC) in Nottingham Trent University, UK in 2016. In 2020, she passed the New York Bar Qualification exams.
After two years at the Ghana School of Law, Christine is now certified to practice in Ghana as well. Sharing the news on her LinkedIn, this is what she had to say: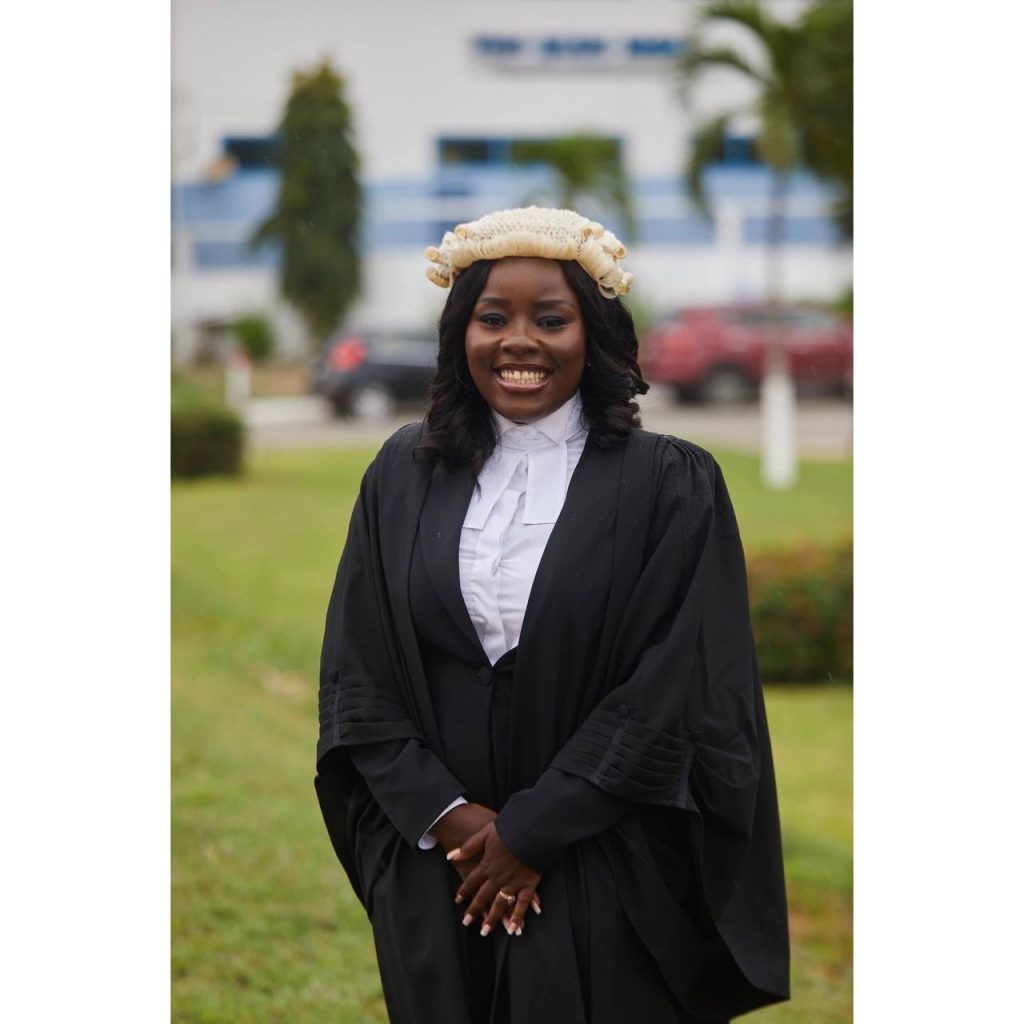 "England and Wales Bar ✅ – 28th July 2016
New York Bar ✅ – 1st September 2020
Ghana Bar ✅ – 1st October 2021
TRIPLE BARRED!!!Believe that you can . Believe that it is possible. Work and strive at it with everything you've got. Understand that failure is part of the process. Psalm 115:1 'Not unto us, O Lord, not to us, but to your name goes ALL the glory, for your unfailing love and faithfulness'"
Christine has experience in Criminal Prosecutions, Courtroom Advocacy, Multi-Jurisdictional Legal Knowledge with an interest in International Criminal Justice Issues. She has worked as a Crown Prosecutor with the Crown Prosecution Service, Nottingham UK, and as an intern with the Prosecution Division of the International Criminal Court (ICC).
She also worked as an Assistant Registrar at the African Centre for International Criminal Justice, GIMPA and currently is a lecturer at the University of Professional Studies, Accra (UPSA). She is also a legal consultant at the International Criminal Court and a foreign associate and consultant at Rehoboth Chambers.