Marriage has bound people together in various ways from the beginning of time. Across cultures, married couples are conjoined in finances, in childbirth and other equally significant aspects and milestones. In Ghana, one couple have decided to take it a step further by clocking an educational milestone together.
Dr. David Amoo-Osae Jnr and Dr.Annie Amoo-Osae earned their doctoral degree over the weekend at Nobel International Business School (NIBS).
Dr David Amoo-Osae is the CEO of The House group, a group of business dealing in hospitality and philanthropy. He received his undergraduate degree in political science from the University of Ghana Legon, and went ahead to obtain an MBA and an EMBA from the China Europe International Business School.
Dr. Annie Amoo-Osae is also the Director of The House group, working alongside her husband. Before her current position, she worked as the Head of Operations for Intercontinental Bank Ghana. She holds an MBA from the Ghana institute of Management and Public Administration.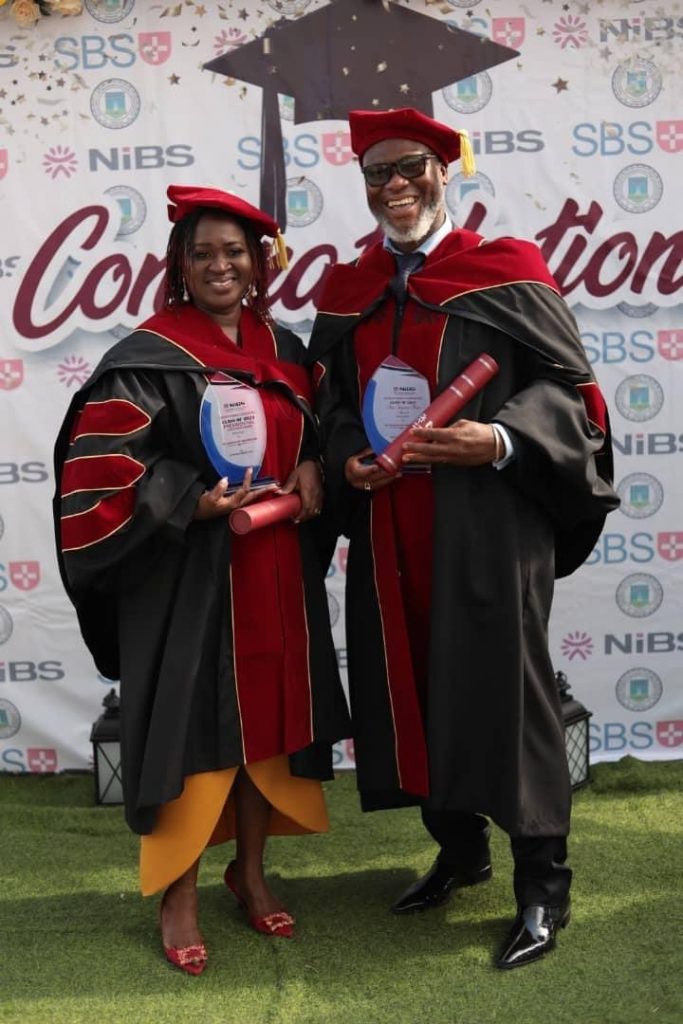 Dr. Annie Amoo-Osae started her PhD journey shortly after her husband was offered admission to Nobel International Business School. Together, they have achieved this significant milestone. Due to the systems, program design, delivery and support made available by NIBS to busy executives, they were able to balance academic work with professional work and raising their three children who are all minors.
The couple were honoured at their graduation with two awards for presenting the most innovative thesis and for their contribution to the NIBS community.
NIBS offers professional doctorate and executive master research degrees, Doctor of Philosophy (Ph.D.) degree programs and partner with like-minded universities and business schools around the globe to offer high-class learning and development services to students, companies and organizations in Africa.
To find out more, CONTACT NIBS on 0262 498 294, renee@nibs.edu.gh or visit the official website www.nibs.edu.gh