Etornam Komla Ahorsu, a young Ghanaian man has graduated from the Kwame Nkrumah University of Technology as valedictorian. He graduated with a BSc. Electrical/Electronic Engineering (First Class Honours) and was awarded the Valedictorian of the College of Engineering for the 55th congregation in addition to being the Overall Best graduating student in the University with a CWA of 86.05.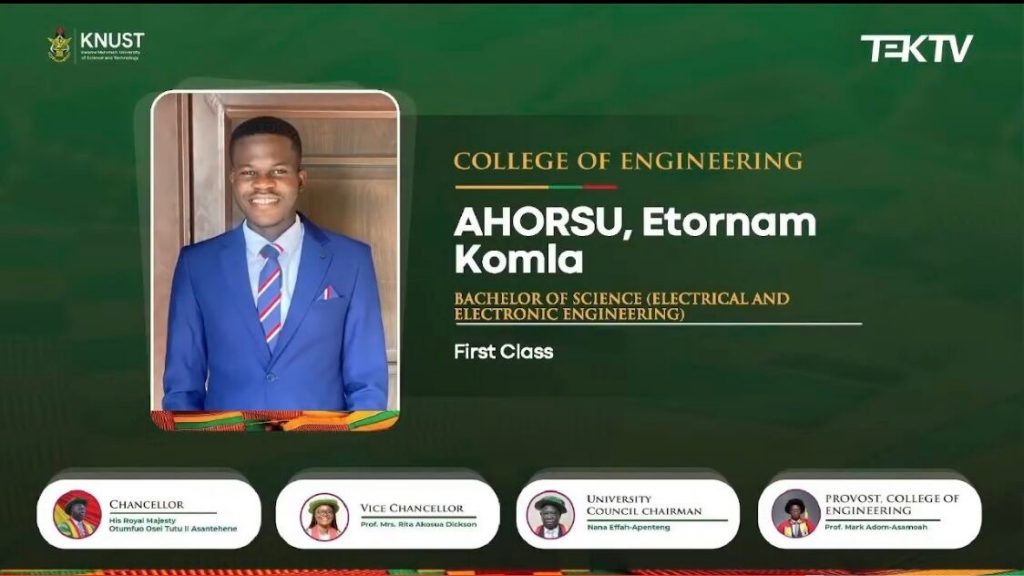 Etornam attended the Kwame Nkrumah University of Science and Technology's junior high school before gaining admission to Prempeh College to study General Science in 2014. In 2017, he was offered admission to the University to study Electrical/Electronic Engineering.
During his time at the university, he received a number of honours/awards including KNUST Overall Best Student and GESA (Ghana Engineering Students Association) KNUST Best Student, NUGS (National Union of Ghana Students), KNUST Awards 2021, Prof. Bamfo Kwakye Award, Best Student Award 2021 in Department of Electrical/Electronic Engineering for 2019/2020 Academic Year and the Provost's List of Excellent Students for the 2017/2018, 2018/2019, and 2019/2020 Academic Years.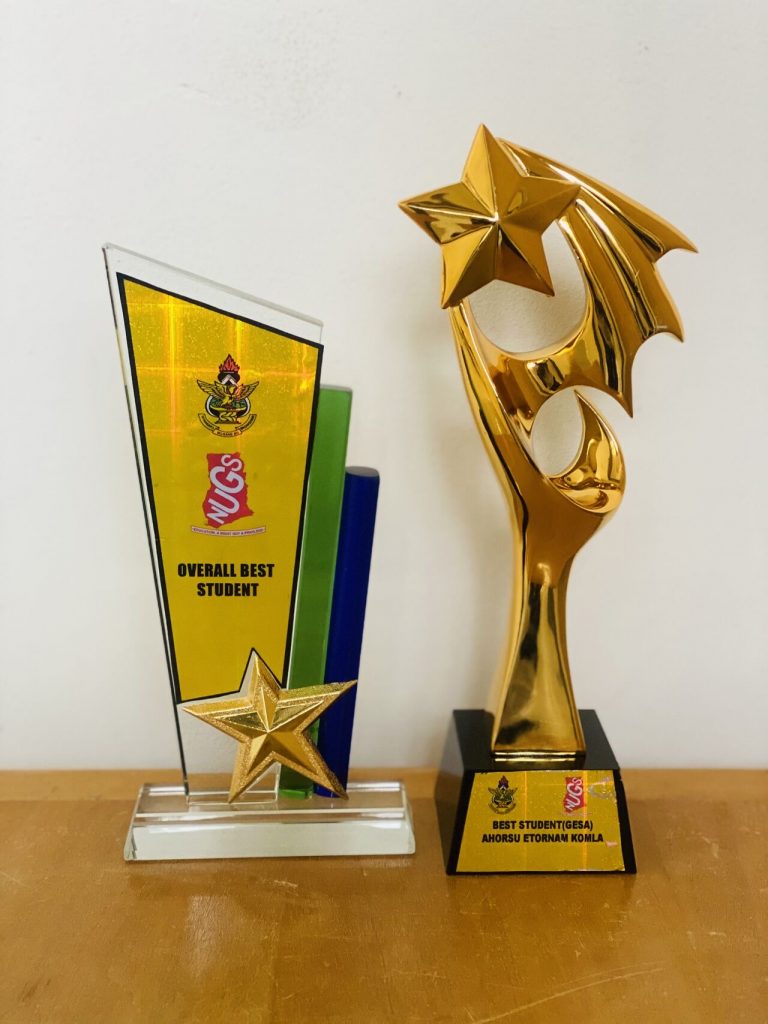 Sharing the news of his achievements on LinkedIn, this is what Etornam had to say:
"I give God all the glory for these achievements. I wish to thank my parents, friends, family and loved ones for their immense support along the journey.
Specially, I thank my lecturers, teaching assistants, lab technicians and student mentors for their unwavering support throughout my journey. Notably, I express my profound gratitude to the Head of Department, Prof. Emmanuel Asuming Frimpong, Francis Boafo Effah,Ph.D, Gideon Adom Bamfi and Dr. James Gadze for their fatherly role and invaluable contributions I appreciate the Electrical/Electronic Engineering class of 2021 for their collective efforts during our four year stay in the university. I acknowledge the support of Fountain Gate Chapel Worldwide and the Prempeh College fraternity to my success.
I see this as the advent of a continual learning process. Furthermore, I recognize that what is most important, is how my training at KNUST translates to making lives better and how I can use the skills acquired to better society."
His post has since garnered thousands of reactions, with people congratulating him and wishing him well. Currently, Etornam is a research and teaching assistant at the Kwame Nkrumah University of Science and Technology.