The 8th edition of the annual UBA Foundation National Essay Competition's deadline has been extended. Officially launched in Earl November this year, the deadline has been moved from November 30 to December 15, 2021 to make room for more submissions.
The competition is targeted at senior secondary students in Ghana is organized annually, as part of UBAFoundation's education initiative aimed at promoting reading culture and encouraging healthy and intellectual competition amongst secondary school students in Ghana and across Africa.
To be eligible to participate, contestant must be a Secondary School Student living and schooling in Ghana, submit a handwritten essay (750 words MAX), a passport photograph, a copy of their birth certificate, National ID or passport. Entries received for the competition will be reviewed by a distinguished panel of judges made up of professors from reputable Nigerian Universities, who will then shortlist 12 essays for further assessement.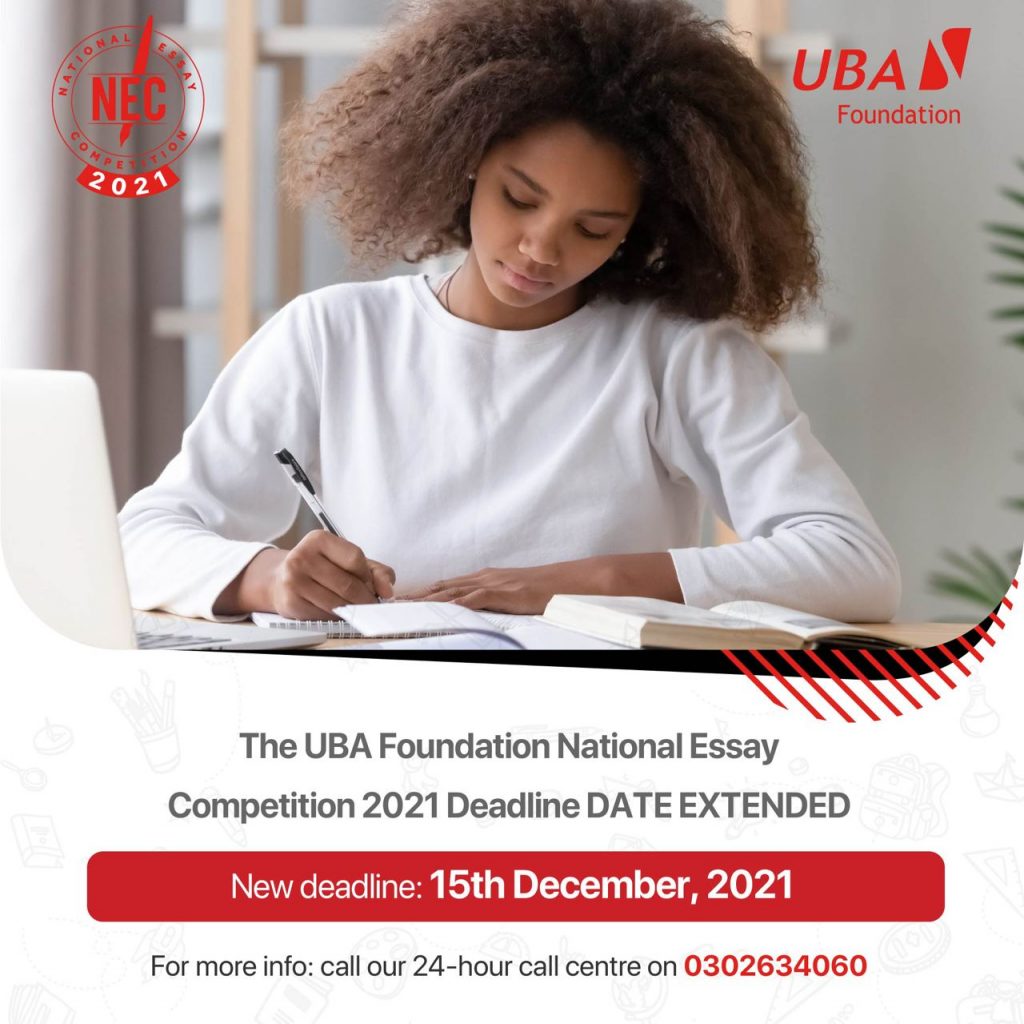 To apply, students should send in handwritten essay entries of not more than seven hundred and fifty words on the topic "The Ghana Education Service (GES) has appointed you as a consultant to review the double track system. Submit your recommendations to the governing council of the GES." Applicants must submit their complete contact information (name & address of school, telephone number, residential and email addresses).
The first prize for the UBA National Essay Competition is a $5,000 educational grant, while the second and third prizes are $,3000 and $2,000 in educational grants to any African University of their choice. The educational grant is only applicable to applications to study in an African University.
More information is available here.