Dr. Jeff Bassey has been at the forefront of training professionals in Ghana for over 10 years now. He is a Lecturer and Corporate Trainer with key expertise in Leadership, HR and Corporate Strategy. A very private man, little to nothing is known about him outside of his professional life.
Dr. Bassey holds a BSc. Administration, an MBA, and a Doctorate in Corporate Leadership & Strategy in addition to being a Chartered Senior Professional in Human Resources. His current work focuses on Corporate and Institutional Leadership to balance out the  hardcore management training professionals receive with leadership training to prevent companies from being "over-managed and under-led."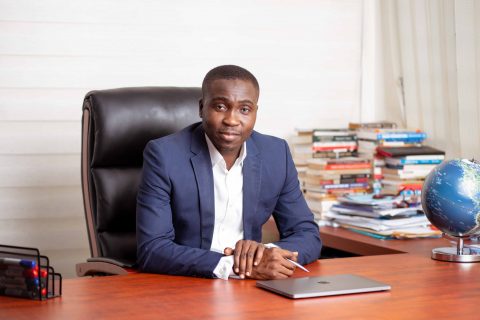 He is the Founder of the Graduate Training Institute (GTI), a post-graduate management development institute that has trained and developed about 6,800 managers and corporate leaders in Africa both from the public and private sectors. He is an Adjunct MBA Lecturer at the Ghana Institute of Management and Public Administration (GIMPA) and a visiting lecturer to the Commonwealth University in the UK.
He has consulted for and trained a long list of organizations, including Barclays Bank, Bank of Africa, Ideal Finance, Ford Foundation, United States Agency for International Development (USAID), Nigerian Ports Authority, Nigerian National Universities Commission, Aviation, GTP and Ghana Prisons Service.
Dr. Bassey is a Resource Person to the Barrack Obama Young African Leaders Initiative (YALI), and a Faculty Member of the West Africa Civil Society Institute. He has delivered executive trainings to some 14,000 managers and business leaders across Africa, and spoken at several conferences.