Juliana Yeboah is a recent graduate of University of Education, Winneba. She holds a Bachelor of Arts degree in Geography Education with Political science.
She hails from the Ashanti region and is a product of Prempeh College Basic 'A' where she wrote here BECE, Juaben Senior High School where she studied for her WASSCE to qualify for admission to the University of Education, Winneba.
She is the President for the National Service Personnel Association in the Atwima Nwabiagya Municipal in the Ashanti Region. For her national service, she is at Sepaase M/A JHS teaching Social studies. Passionate about her profession, Juliana is motivated by the sight of her students. The love to inspire and see the success of her students motivates her and keeps her going everyday.
According to her, her greatest achievement is completing her Bachelor's degree in 4 years. Life was not easy but she learnt to prioritize her time and stay focused. "I'm proud of this accomplishment and I feel that what I learned is going to give me a big advantage in my career now," she says. Her only regret is not learning more languages when she had the chance.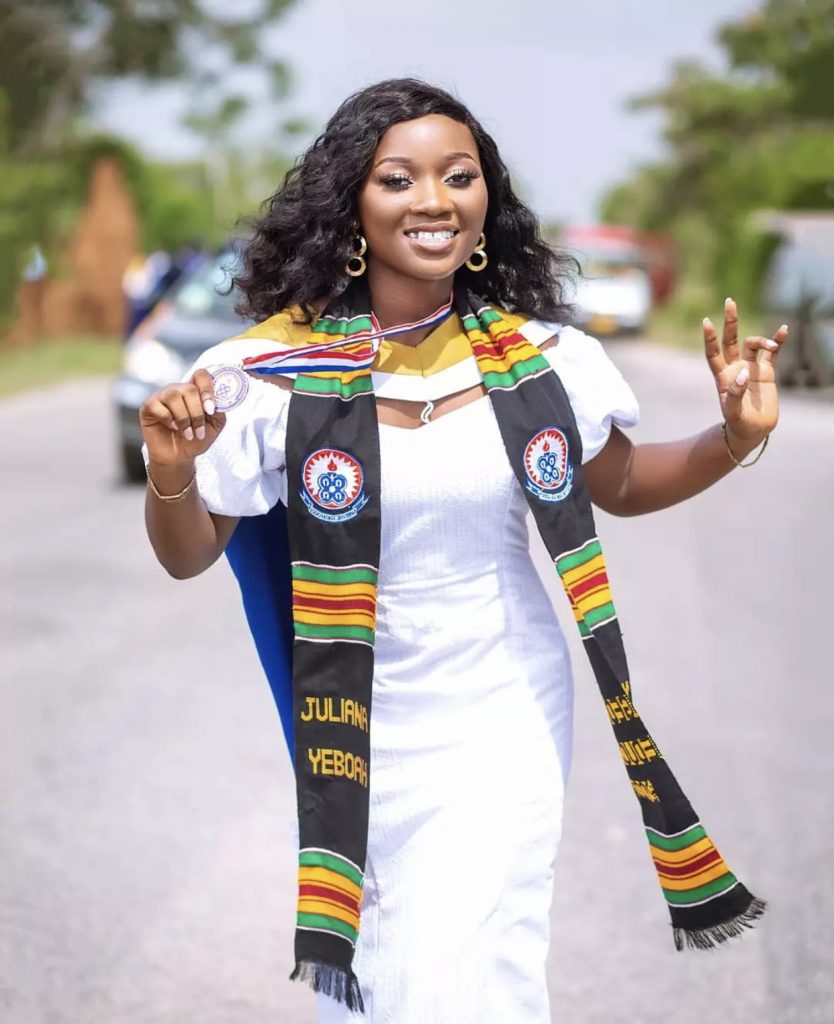 Her mantra in life is "I overcome my fears and take action" and she hopes to positively contribute to the well-being of younger children in deprived areas. She's passionate about nature tourism and exhibits an entrepreneurial mentality, eager to learn and adapt to different environments.