Hilary Yeboah, a young Ghanaian woman living in the United States of America has recently made her parents and country proud by graduating Magna Cum Laude and in the highest honours of her university.
Hilary graduated from Bentley University in Massachusetts where she studied Corporate Accounting and Finance & Computer Information systems. Before that, she attended North High School.
Being an immigrant in America means proving that you are twice as good as others to get half of what they're getting and Hilary went above and beyond. For starters, she received and maintained a scholarship all through her four years at Bentley University, a very impressive feat.
Miss Yeboah occupied a plethora of leadership positions during her time at Bentley University some of which are being an Admissions Fellow, becoming the Vice President of Delta Alpha Pi and being a Resident Assistant.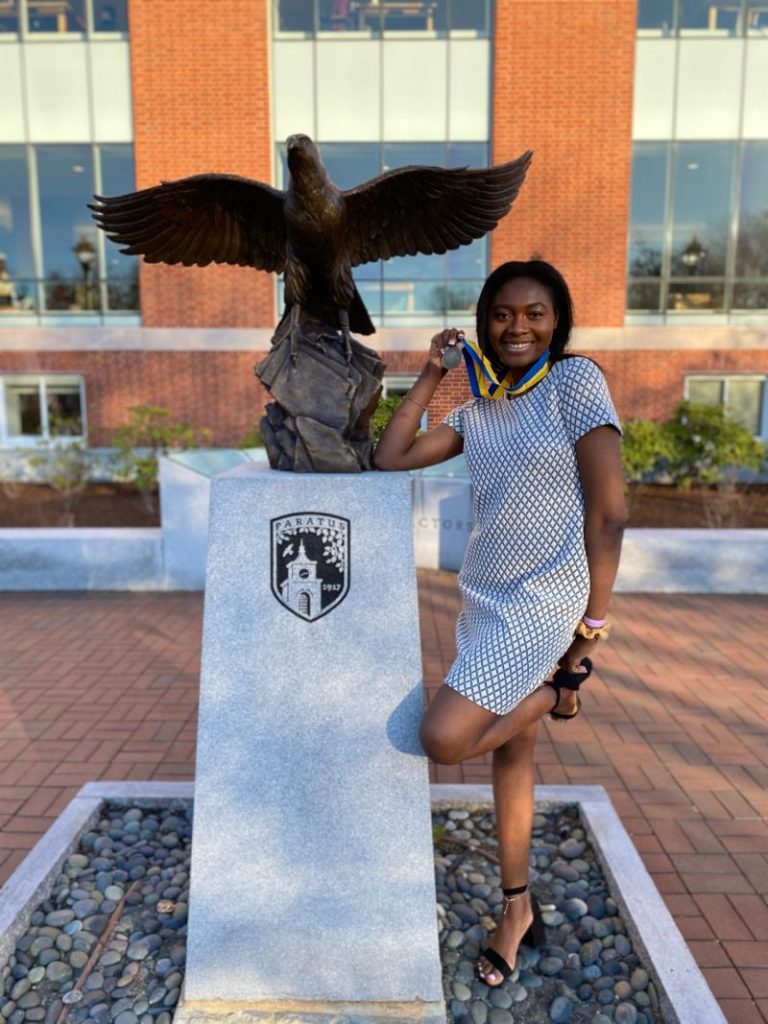 She also organised and participated in events and activities that boosted her student profile beyond the average student's. Hilary reinstated a chapter of the National Association of Black Accountants (NABA) on Bentleys Campus and became the president thereof. She also ran the Bentley Business Bowl as the first student run event in all of its 22 year history.
Among other things, she graduated Magna Cum Laude and got into The Falcon Society, an elite organisation at Bentley University whose membership is recognised as the highest honour to be bestowed on any student.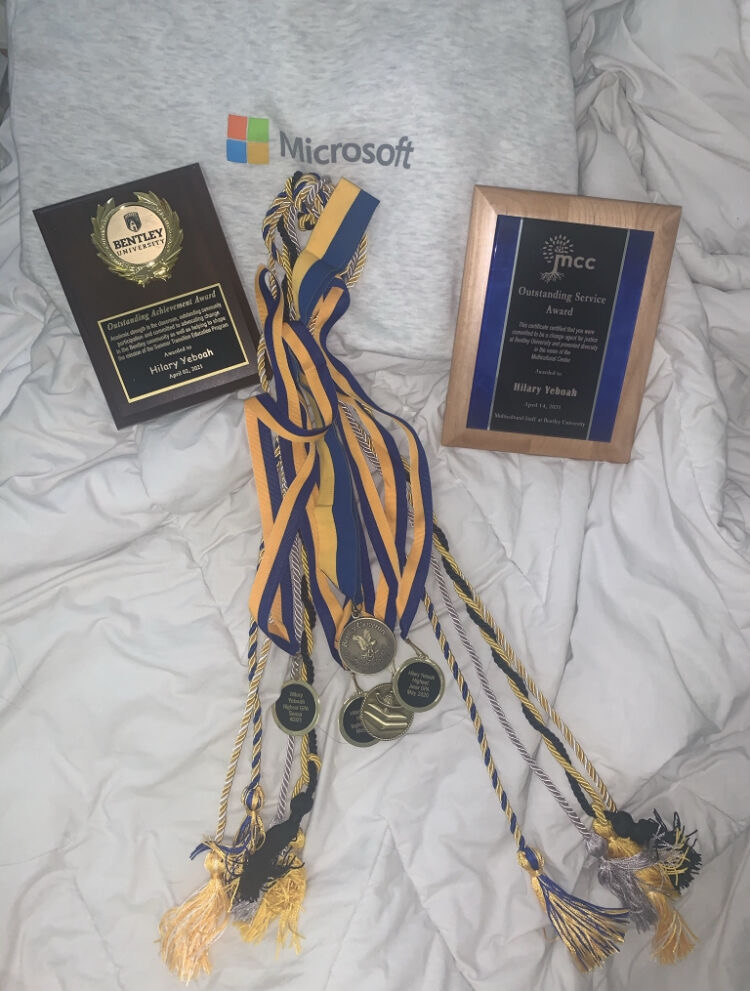 Sharing her story on LinkedIn, Hilary posted pictures with the following caption:
"When my parents brought me to the states from Ghana 🇬🇭, all they wanted for me was to get a good college education they never had. But little did they know I would go far and beyond to show my gratitute by [achieving all that I have.] My Journey was not easy but by the grace of God I graduated as a first generation Whooo!! So Microsoft I hope you are ready for this Finance Analyst … #bentleyuniversity #microsoft #finance #education #firstgeneration #classof2021 #harvardbusinessschool"
As icing on the cake, Hilary has been working with Microsoft as an Incoming Financial Analyst and as she has graduated, we're hoping and expecting that she progress to full-time employed Financial Analyst with the global software giant.