Jessica O. Matthews is an American-born Nigerian inventer and tech entrepreneur is looking to make creations for the good of society. She is best known for inventing SOCCKET, a soccer ball that harnesses kinetic energy from playing. The energy can then be used for everyday purposes, a sort of mini generator and power bank in places where electricity is scarce. For every half hour of play, the ball generates up to 3 hours of LED watts.
Growing up, Jessica had always wanted to be an inventor. In 2008, her junior (3rd) year in university, Jessica and her classmate at Harvard, Julia Silverman invented Soccket as part of an assignment for an engineering class at drawing inspiration from attending her aunt's wedding in Nigeria. As is usually the case in the country, the electricity was cut without prior notice which necessitated the use of diesel-powered generators. With the health hazards from fumes, Jessica decided to try to do something about it.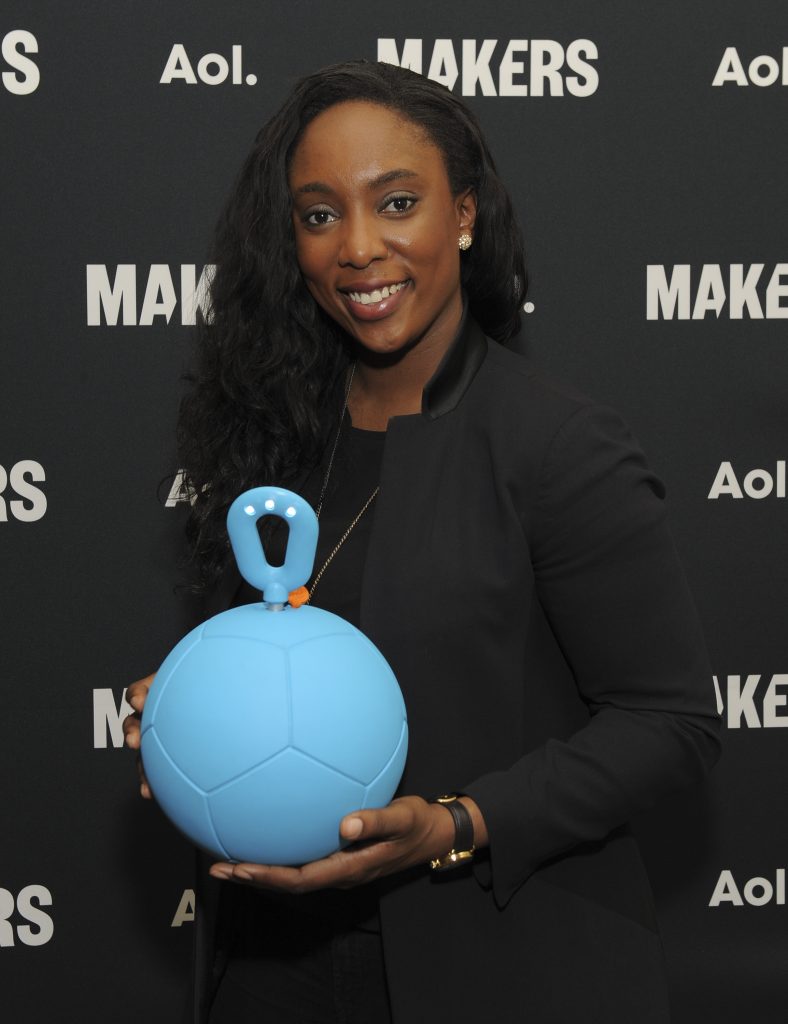 She and Silverman presented Soccket as their proposed solution, a soccer ball that generates and stores kinetic energy. This way, children playing with the ball will also have reading light with which to do their homework after dark. This was the birth of their company, Uncharted Power. After college, Jessica  worked at CrowdTap for a year before she left to work on Uncharted Power full-time. That same year, she presented her invention at the Clinton Global InitiativeUniversity[3] and on President Barack Obama's 2013 trip to Tanzania. In 2012, Toyota recognised Soccket as an innovative invention that inspires social change and named Jessica as a 2012 Toyota Mother of Invention, giving her a grant that served as capital to grow the business.
The company's technology is an energy harvesting building block that can be integrated into various infrastructure, objects and products like floor panels to strollers and more. The company also makes a jump rope that stores energy in a means similar to Soccket called the Pulse, which generates three hours of power for an LED through 15 minutes of jumping rope.
In 2016, Jessica raised $7 million in Series A funding for Uncharted Power, with the company valued at $57 million. TechCrunch reported that this made Matthews the 13th black female founder to have raised more than $1 million in funding. By March 2017, 500,000 Socckets and Pulses had been reportedly used in developing regions, primarily in Africa and Latin America.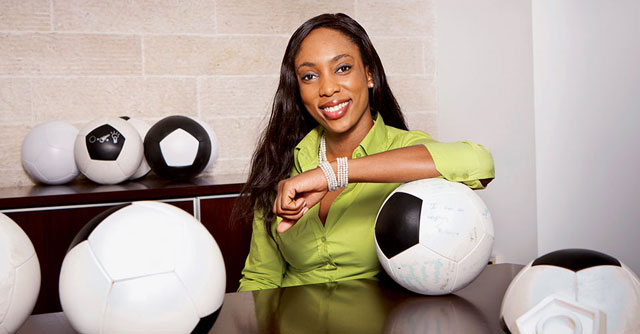 Jessica is the chairman of the board of HTF. In the same year, she was recognized at the Harlem Economic Development Day, receiving the Outstanding Corporate Diversity Award. She has received numerous other awards and honours. In 2013, she was named "Innovator of the Year" by Black Enterprise, and was recognised as both one of Forbes 30 Under 30 and Inc.'s 30 under 30 in 2014 and 2016 respectively, She received the "One Young World Entrepreneur of the Year" Award in 2020.