Moving to a new country can be a daunting undertaking. Moving to another continent to chase a dream can even seem harder. But that is exactly what Mojib Olasupo Baruwa, a young Nigerian man did. After leaving a job at the central Bank of Nigeria to move permanently to Canada, Mojib in exactly a year finds himself working in the Central Bank of Canada.
In a post on linked in, he shared his story. On the 16th of June, 2020, Mojib landed in Canada as a permanent resident from Nigeria. Though his colleagues and friends thought him crazy leaving a job so grand and desirable, he however had plans and dreams to chase.
Upon his arrival, Mojib had to function in several capacities to survive. He had to learn to clean a warehouse and plow snow, to drive a forklift, to strap and wrap skids, to work outside in the cold at -20degrees and even less, to repeatedly lift items weighing almost 165lbs (~75kg) and also learn to offload and load a flatbed/truck. He also had to learn about fire hydrants, water valves, N12 pipes, pipe restrainers, water main/PVC pipes and a variety of other products, to do deliveries and how to strap cargo securely for deliveries, amongst many other things.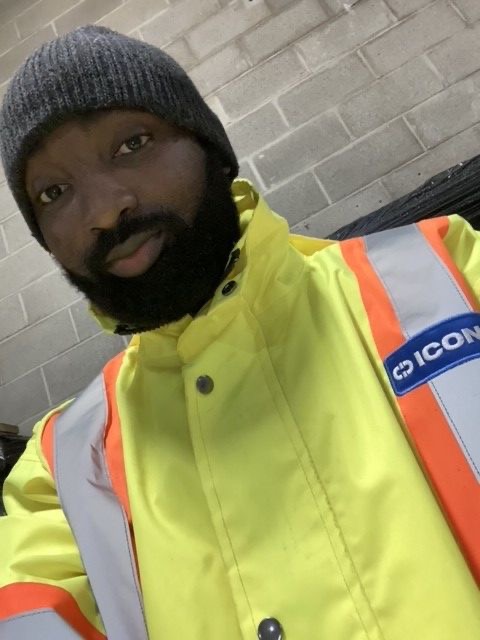 Doing these, Mojib had to concurrently prepare for exams, job interviews and apply for jobs, sending out over 250 job applications. Eventually, he found work with the Central Bank of Canada called Bank of Canada by sticking to a "formula" he calls the 3Ps: Perseverance by persistently striving to be better, Patience by acknowledging that delay is not denial and Prayers by realizing that one needs spiritual assistance and a supernatural being to lean on and talk to when feeling down and need encouragement.
By telling his story, Mojib hopes to inspire people to aim higher and chase their dreams.
"In conclusion, I initially wanted to keep all the story to myself but I felt it would be a disservice not sharing how hard work and tough experiences only makes you stronger", he wrote.