Samuel Hackman, a young Ghanaian man has made the news for being resilient and focused. He has graduated from the Kwame Nkrumah University of Science and Technology after working tirelessly as a fuel pump attendant at one of Total Ghana's filling stations to see himself through school.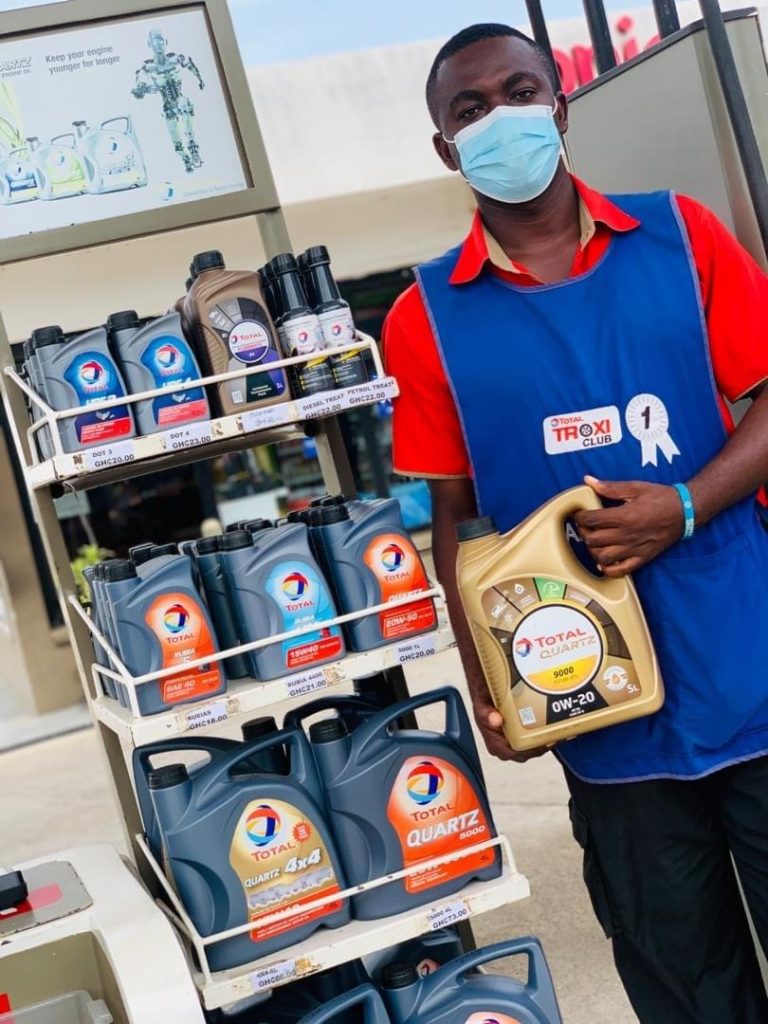 Samuel began working with Total Ghana in 2012 in anticipation of his time in the University. Four years after starting, he had managed to gather enough money to enter the University. But he still had to work to keep himself in school for the 4-year-duration of his degree program. At his graduation, he received a second class (upper division) certificate. Sharing his story on Facebook, this is how he put it:
So today I decided to also "Tell it all", I've been feeling soo reluctant to do this. I worked at the filling station for 8 years as a pump attendant to help get myself in and out of the University. I had no helper, i risked my health because I never had enough time to rest, my spine got wearing off, my heart was always beating unusual,my eyes were always red, my face always looked stressed, my daily routine was full of tiredness but I never stopped pushing, because I needed a better someday.
I lost lots of nice relationships that could have ended beautifully, I stopped engaging myself in church activities because I had limited time to study. I was soo focused on this, I just couldn't compromise it with anything because I was my own helper. Today I'm proud of myself not because I'm a second class upper Degree holder but I'm proud of myself because I never gave up, I survived in the glade, in the jungle and i got out from the syndicate of he cant complete.
What ever situation you find yourself, remember it just a phase, it just a matter of time, be strong enough and face it. God is not dead, he still helps those who want to climb mountains, he helps those who count on him, he helps the humble, he helps the one who is ready to risk his life and sacrifice. Just believe in yourself, Pray, Trust in God and walk the talk. I'm an example of nothing is impossible with God. It wasn't easy as a pump attendant schooling but its now worth it. Congratulations to all who survived any dying situation, You made it. Bravo"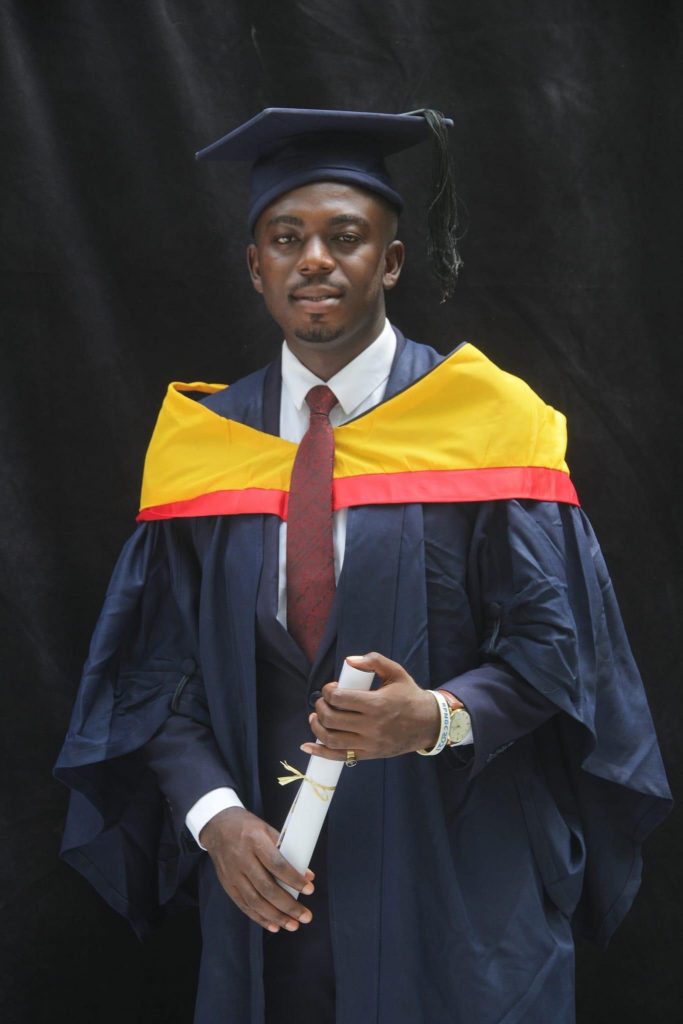 According to his Facebook page, Samuel is still working with Total Ghana, but possibly in a different position than a pump attendant. Today, he can proudly say his hard work has paved the way for his success.