Vicentia Ogbedei Ashai is a graduate of the African University College of Communications (AUCC) where she studied BSc Business Administration with Accounting as her major. She emerged as the best Accounting student, overall best business student and the overall best graduating student with an FGPA of 3.91/4.0 at the 18th Graduation ceremony held at the African University College of Communications.
Vicentia's success story has been six years in the making, after falling gravely and having to defer her programme. This did not hinder her from achieving her goal of becoming the overall best student.
She is an alumna of the Young African Leaders Initiative (YALI) Regional Leadership Center, West Africa. Vicentia was adjudged the best student in Academics by campus-baze tv and winner of the Portia Gabor essay writing competition and in 2018 and 2019 respectively.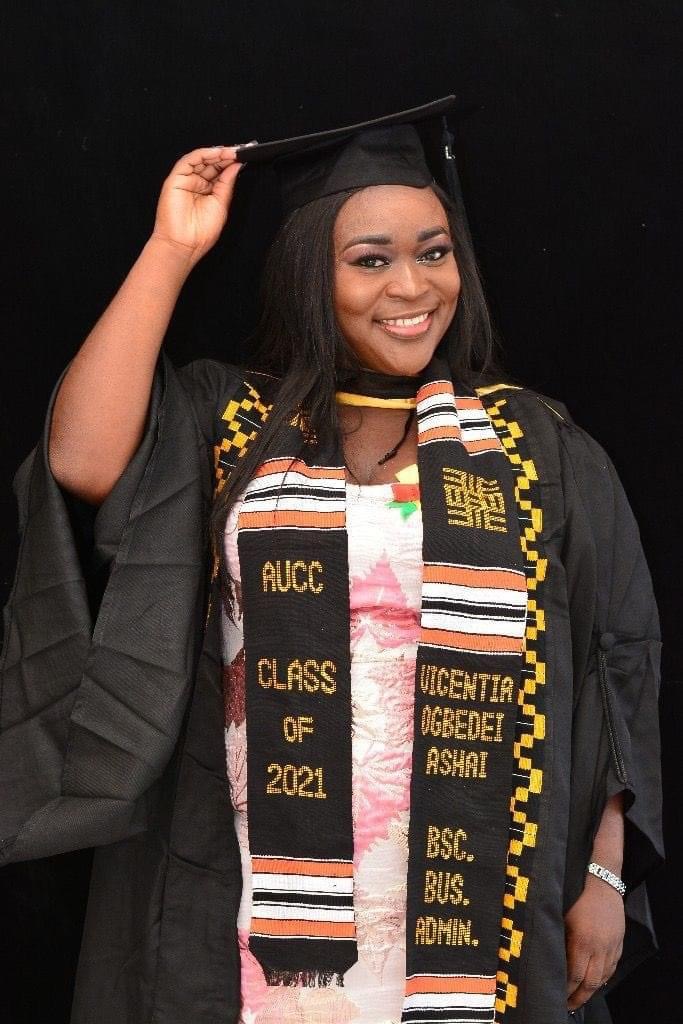 Over the years, she has held several leadership positions and strives to contribute her quota in making the world a better place for all. She is passionate about impacting the lives of the African-youth in diverse ways. She believes that with commitment, persistence, hard work and determination it is possible to achieve one's goal.
Vicentia hopes to be an entrepreneur, Chartered Accountant and an Investment and Financial Analyst.
She loves to volunteer, write articles, sing and listen to music.