Clarissa Naa Dedei Botchwey, the immediate past winner of the critically acclaimed pageant Ghana's Most Beautiful, and founder of the NDB Foundation, a non-profit organisation committed to promoting inclusive education in Ghana has just released her book under the title Sweet, Sour or Whatever.
The book is a collection of poems which reportedly took 15 years to compile. According to Naa Dedei, the poems are drawn from her most intimate thoughts and imaginations and is available for purchase on Amazon.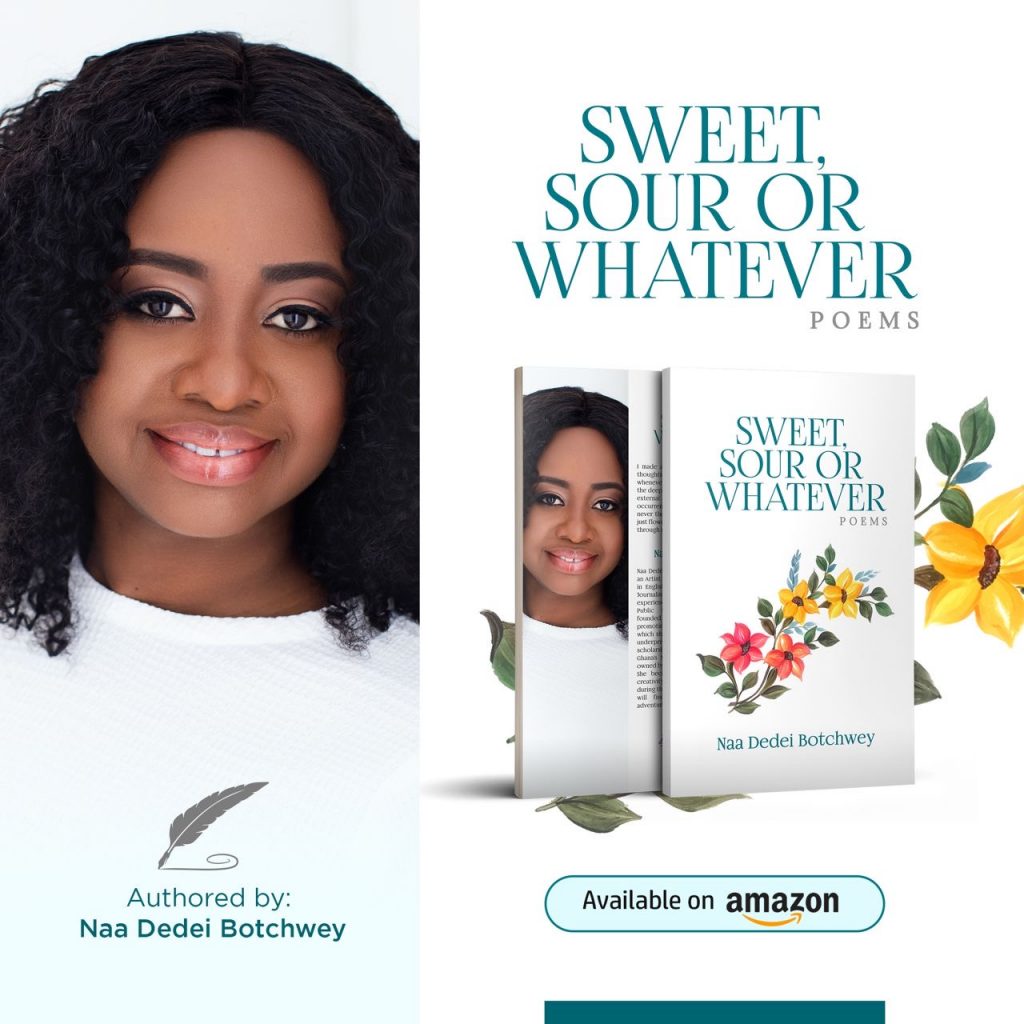 Sharing the news of the book, this is what she had to say:
This has been 15 years in the making. I made a safe home for my very personal thoughts in a little book and I filled it whenever I had an urge. I never thought too deeply about them. They just flowed from the streams of my creativity, through my imagination to the tip of my pen. You can buy Sweet, Sour or Whatever at https://lnkd.in/e4jRC5aT. Paper back [will be] available in Ghana from mid October. 
This is however not the beauty queen's first foray into the world of literature. As part of her projects to give back to the community, she has also partnered with the Ghana Library authority on a mission to build community libraries across the country.
Naa's commitment to promoting quality education has won her several partnerships with known brands and like minded organizations in the pursuit of her dreams. Through her foundation, she has supported several women through tertiary education on full scholarships, donated educational materials to over 6000 second cycle schools and orphanages, and mentored thousands of students under her flagship program AskNaa.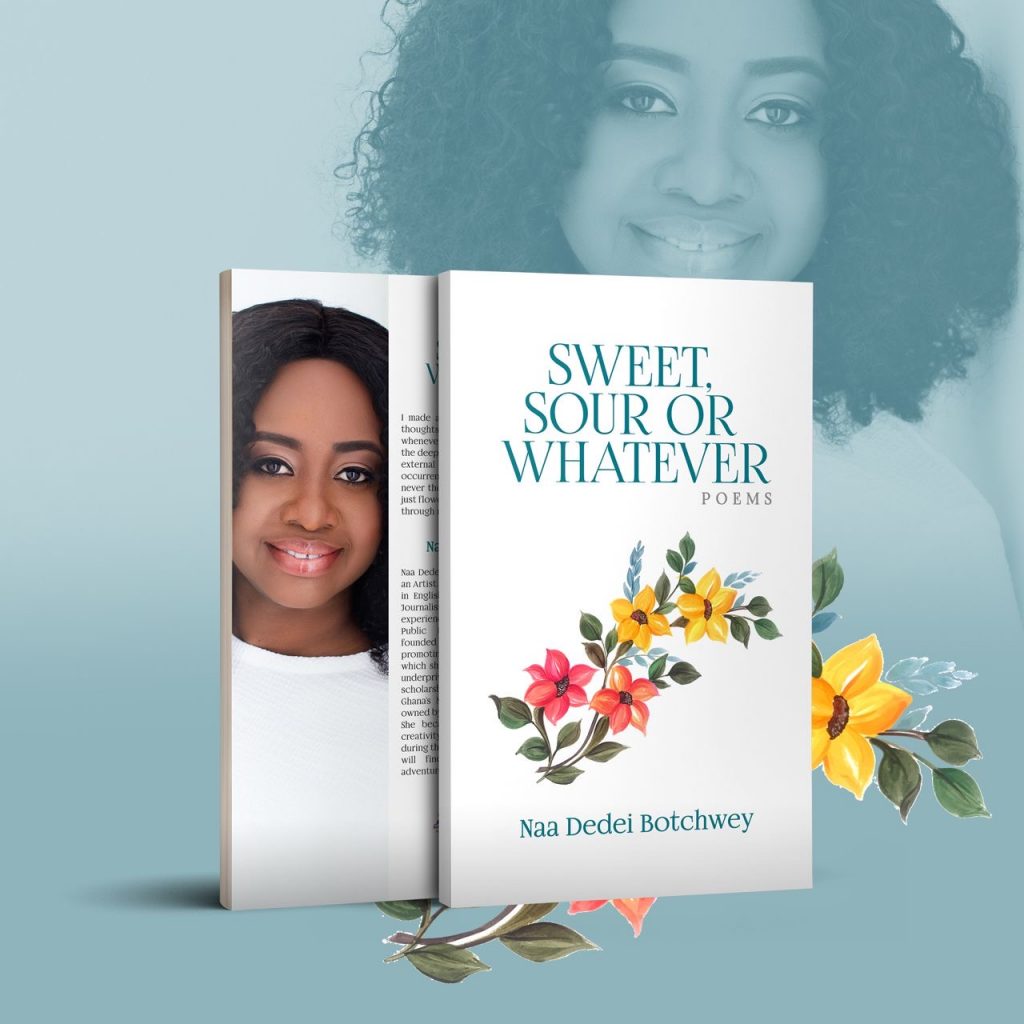 She is a trained communication professional with several years of experience in corporate communication and digital marketing, having worked with some of the biggest FMCG brands within Ghana and in other parts of Africa. She runs a podcast on communication training.
In her own words, her biggest assets are her abilities to communicate accross all levels while establishing trusting relationships, and to see projects through to completion under challenging circumstances.
She holds a Bachelor of Arts in English and a Master of Arts in Journalism.