Ghana Fintech Outlook Awards, a prestigious awards scheme aimed at recognising and acknowledging the achievements of individuals and companies in Ghana who are contributing towards the growth of Ghana's financial and technology ecosystem has opened nominations for this year's awards.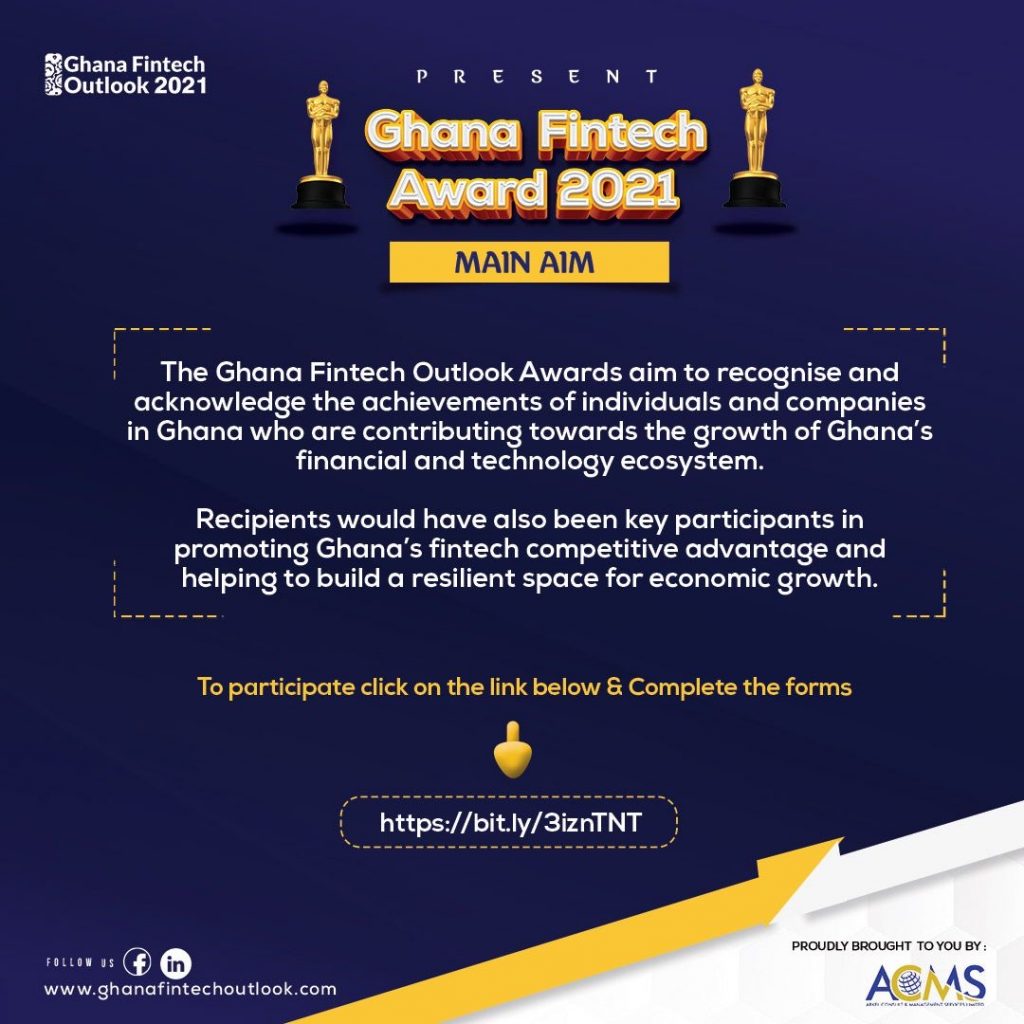 The awards scheme is a part of the Ghana Fintech Outlook project introduced in 2020 to educate the Ghanaian masses on how to transform their financial status through digitisation which will give the public and businesses a competitive advantage in this changing technological era.
The project encompasses three major activities to enable its implementors achieve their aims. The first is a conference to bring together experts in the financial sector and internationally recognized industry leaders to deliberate on study cases and approaches to enhance the financial inclusion and digital financial literacy agenda.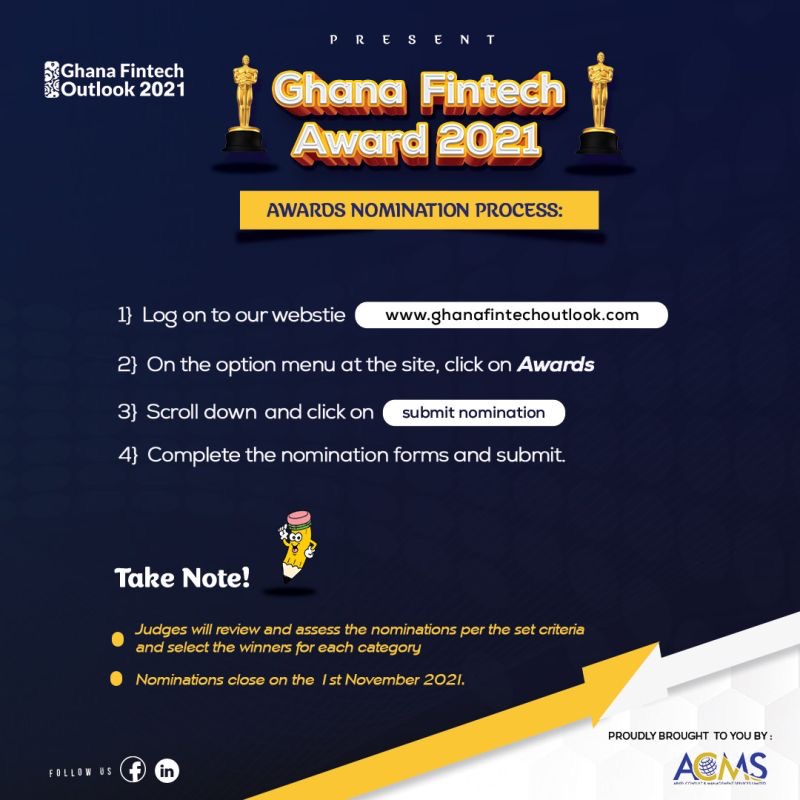 The second activity is an exhibition to allow fintech startups and companies to provide first-hand customer engagement on their digital platforms. This provides the opportunity for emerging tech firms to meet directly with clients and potential investors, and to answer questions on using their platforms to promote user engagement.
The final activity is an awards night, to celebrate and reward exceptional performances. Ghana's fintech ecosystem is fast paced and developing. The industry has witnessed local and international successes with fintech firms. These firms need to be given recognition to promote economic growth.
Recipients of the awards will be key participants in promoting Ghana's fintech competitive advantage and helping to build a resilient space for economic growth.
With 12 awards to be given on the said night, nominations can be made on the official website here until 1st November 2021.