Nigerian mixed martial arts fighter Kamaru Usman in a fight against his American colleague Jorge Masvidal, has proved to the world why he is the UFC World Welterweight champion.
In the early hours of Sunday April 25th, Usman knocked out Masvidal in the second round of the fight to reclaim his worldwide title.
The event, the first full house UFC event since the beginning of the pandemic and a rematch between Masvidal and Usman took place at the Vystar Veterans Memorial Arena in Jacksonville, Florida and had about 15,269 fans in attendance.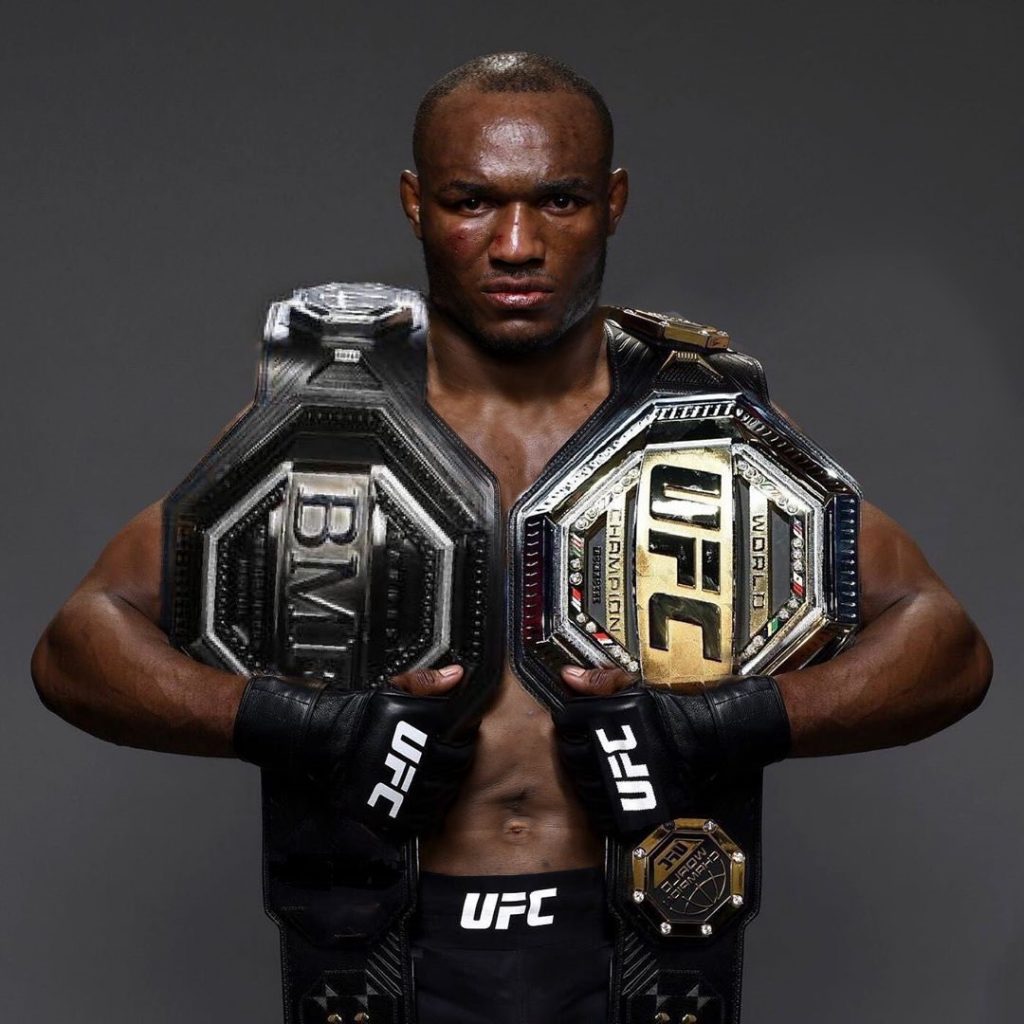 In July last year, Usman defeated Masvidal in a match. However, Masvidal taunted Usman after the fight, saying the champion has no punching power. Usman also responded that he would like to finish the job properly and proposed a rematch.
After the match on Sunday, Usman is reported to have said "Now I am satisfied. They said they wanted violence out here in Jacksonville, Florida and I went out there and gave it to them. Sky is the limit, I'm growing so much in the sport I'm just blessed to be at this present time and moment. I had to go out there and put nails in that coffin and I did and we turn the page and move forward."
The fight was also the first time Usman's father saw him fight live, out of prison.