A bright science student who graduated from the Presbyterian Boys' Secondary School, Percy Ofosu Amoani has earned straight As in the 2021 WASSCE.
After pulling all-nighters and swotting a worth of information into his head, Percy Ofosu Amoani is among some exceptional students who excelled in the 2021 WASSCE as he obtained As in all eight subjects.
Percy Ofosu Amoani obtained excellent passes in Physics, Chemistry, Biology, Elective Maths, and four other subjects.
Ofosu's laudable performance has inspired many who have celebrated him for his exam-acing prowess.
View his results below: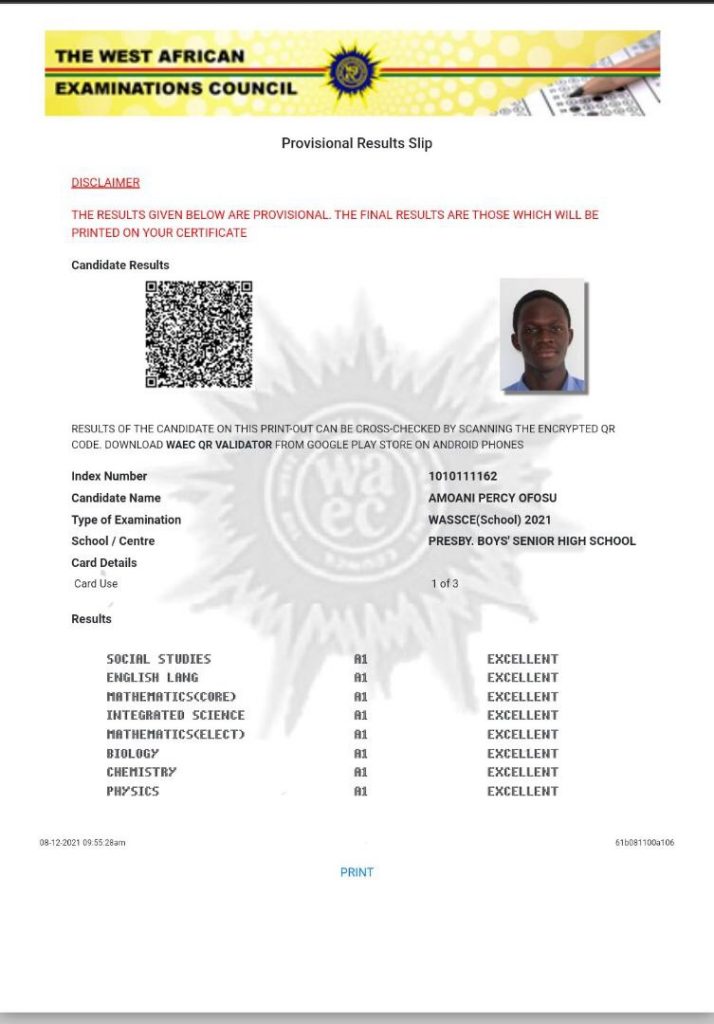 Percy Ofosu Amoani's participation in The Sharks Quiz
Earlier in 2021, Percy Ofosu Amoani was adjudged the Best student in STEM and the overall best student in The Sharks Quiz Season 4.
Percy graced the competition with his deep knowledge in scientific Literacy helping Presbyterian Boys to the finals of the Sharks Season 4.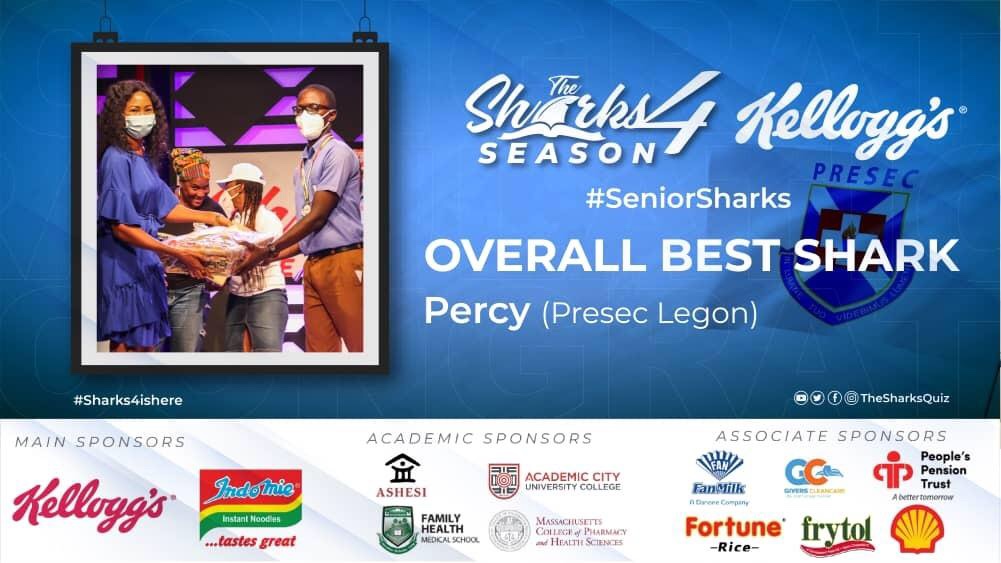 He did not only excel in Scientific Literacy but also in all the other areas winning the hearts of many.
NSMQ 2021 Regional Championship
Percy Ofosu Amoani won the National Science and Maths Quiz (NSMQ) Regional Championship for his school, Presbyterian Boys' Secondary School.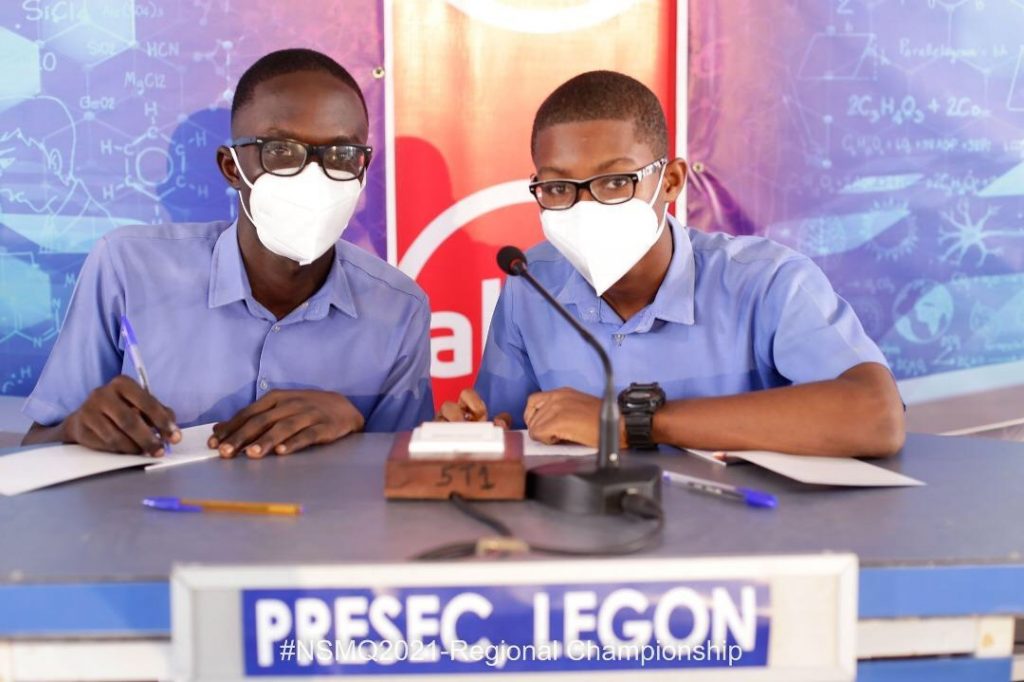 Percy and one other contestant led PRESEC Legon to defend its title as Greater Accra Regional Champions to prove to its rivals; Achimota School, Chemu and Odorgonno SHS that it still has what it takes to beat them.
They won the regional championship with 47 points.
Other Achievements
Percy Ofosu Amoani has won many awards in his participation in STEM programs and has received:
•Silver medal in the Sharks Quiz
• Silver Medal in the National Science and Maths Quiz
• Participated in the Cyberspace Mathematical Competition(CMC)
• One of the top six members of Ghana's Mathematical Olympiad Team
• Best student in Elective Mathematics in second year of high school.
Source: United Showbiz