Following an exciting semi-finals competition on their respective levels, three giants emerged for the National Science and Maths Quiz grand finale.
This will be a battle of former champions, as five-time champions Prempeh College, six-time champion Presbyterian Boys Senior High School, Legon, and one-time champion Adisadel College have all qualified for the finals. These three will compete for the prestigious title on Wednesday, October 26, 2022, at Kwame Nkrumah University for Science and Technology.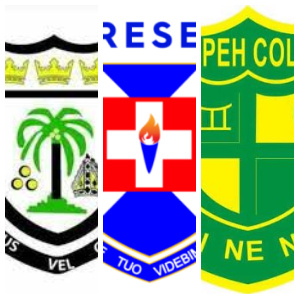 The three finalists ensured that their dream of establishing their credentials as the best remained on track in fascinating styles in their respective semi-final contests of the competition yesterday.
Prempeh College will be vying for its sixth title, while PRESEC will be fighting for their seventh. Adisco will also be looking forward to winning its second quiz title.
With Prempeh and PRESEC qualifying, the finals on Wednesday will be a rematch of the 2021 final, which featured these two schools and Keta SHS. This will be the third finals meeting between PRESEC and Prempeh. The first was in 1996, and the most recent was last year.
Prempeh's goal is to reach sixth heaven, and they appear to be on track for another final berth. P.K Damoah, the NSMQ coordinator for Prempeh College, stated that the journey to the finals this year was not easy because it required a lot of dedication from both students and teachers; however, they remained focused and achieved their goals at each stage of the competition. "It is easy to win, but not that easy to retain the title. It has not been that easy this year, but at each stage, the target was to progress which we have done all the way to the final. We are coming with full force as we have not come to play," he stated.
"Our winning is not a fluke, we are still serving a living God and he will lead us to win to the seventh title we are chasing," said Dziedefo Afram, the NSMQ coordinator for PRESEC, in a post-event interview. The PRESEC team insists that their mission (" We are 'seven' a living God") remains unchanged
Adisco will be hoping to end the dominance of the two schools. "The fact that within seven years, we have been in the final three times is indicative of quality. We are back in the final to claim our second title and that remains our focus, "one of the Adisadel team's leaders stated in an interview. The Santaclausians would prefer not to be remembered for that humiliating incident and have resolved to redeem their image.
The three NSMQ favorites will compete for the ultimate trophy and bragging rights in the finale.