Sandra Lettu, a Teaching and Research Assistant at the University of Ghana Business school has made history by sweeping four prestigious awards.
Sandra studied BSc Administration and graduated with a grade point average of 3.96, the highest so far in her department making her valedictorian of the 2020 graduating batch.
She won the KPMG prize for Best overall graduating student in BSc. Administration.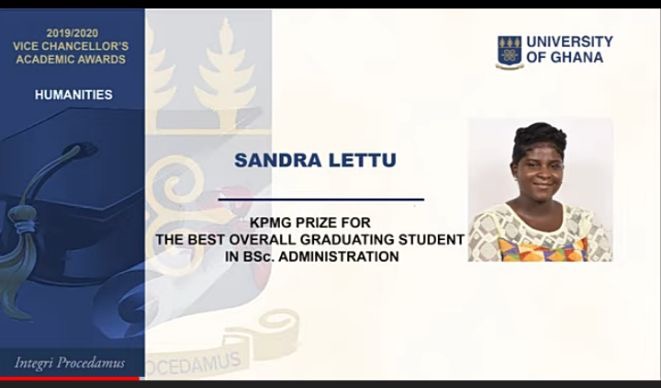 Sandra also won the Dr Jean Nelson Aka prize for Best Graduating Student in BSc. Administration from the Jean Nelson Aka Hall.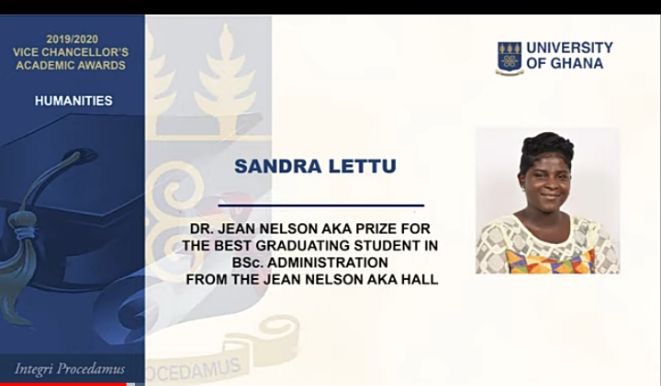 Sandra also won the ACCA / Dean's prize for Best Graduating Female Student in Accounting.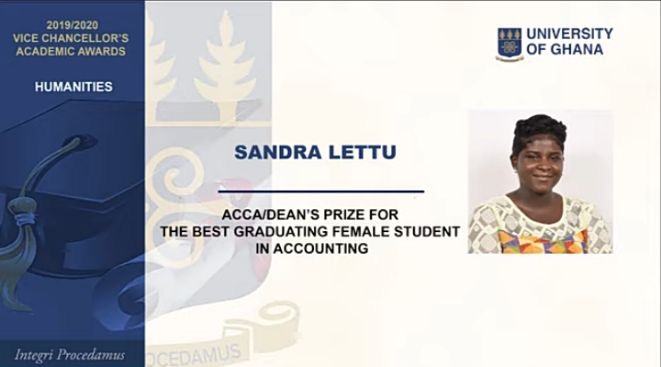 She won the Cal Bank prize for Best Graduating BSc. Administration Accounting Student.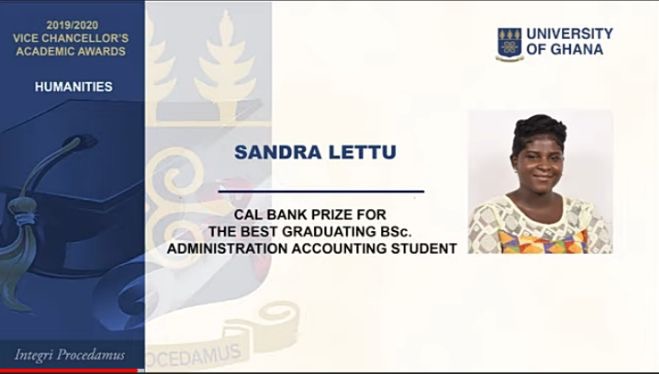 "Another milestone…Wow! It is truly humbling to be the proud recipient of four very competitive awards. God has been faithful and only He is worthy of all honor", she captioned her post on LinkedIn.
"My heartfelt appreciation to the sponsors of these awards: Cal bank, KPMG, Jean Nelson Aka Hall and all others. To them who supported, encouraged and loved on me, I am grateful. I see these awards as a call to greater diligence and hard work."