Michelle McKinney Hammond, the world-famous author, vocalist and speaker has been honoured by the American Bible University with a honorary doctorate of ministry.
 She is the president of the US based Michelle McKinney Hammond (MMH) Ministries and DivaCor LLC. She is a Best-selling Author with over 40 books, selling over 2 million copies worldwide, Internationally known Speaker, Vocalist, Relationship Expert and Lifestyle Coach.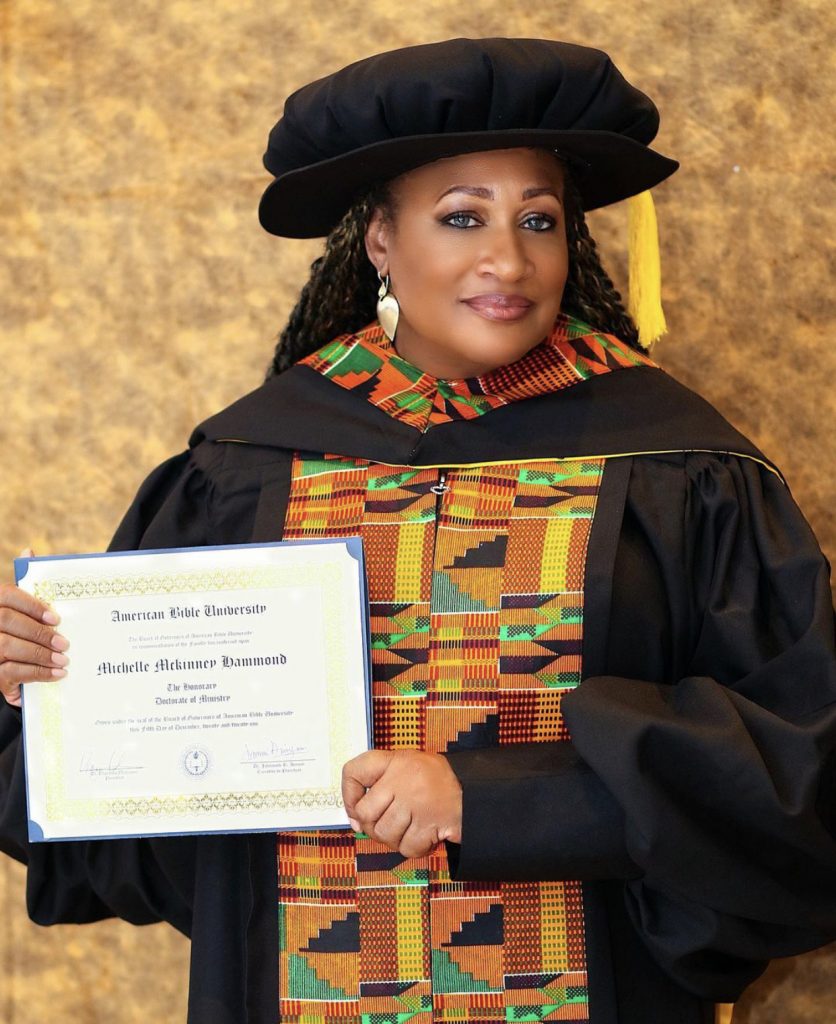 A successful advertising executive up to the mid-1990s, Michelle McKinney Hammond made the decision to pursue a new career providing insights into how to be a single Christian woman in pursuit of a healthy, fulfilling life, with or without a husband. After a long period of being bedridden by a car accident, she published her first book, What to Do until Love Finds You: Getting Ready for Mr. Right, in 1997 and has since authored some twenty self-help books and become a sought-after relationship expert.
She has been the recipient of various awards including the U.S. Television Award (commercial, producer); multiple Creative Excellence in Black Advertising awards; Windy Award; International Television Association PHILO Awards among others. She has four solo music projects to her name and is the former Emmy Award-winning co-host of the television talk show Aspiring Women for ten years and TCT's 3D Woman for eight seasons.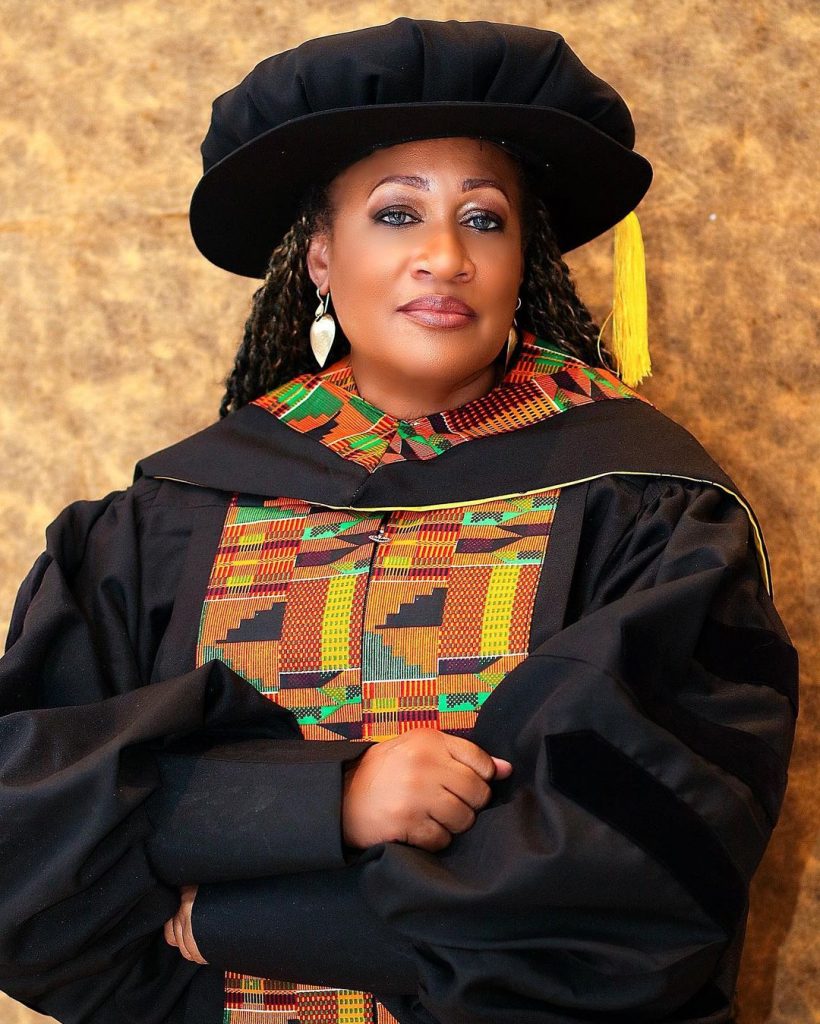 Michelle presently resides in Ghana, the home country of her biological father. She also leads Relevance. a music ministry in Ghana with their own brand music called "Rockspiration". A fusion of Rock, Reggae, Jazz and African percussion.