What is better than having a woman in STEM in the family? Having two women in STEM in the family! Girls and women over the years have been systematically diverted from science and math education, consequently limiting their career options in fields that require these skills. Women reportedly make up only 28% of the workforce in science, technology, engineering and math (STEM) and so when they choose and excel in these fields, there is a need for them to be celebrated.
Twin sisters Ti'ara and Ki'ara both graduated within two months of each other with advanced degrees in STEM. Ti'ara Griffen, PhD, graduated from Morehouse School of Medicine with a doctorate in Biomedical Sciences and Ki'ara graduated from the University of Missouri School of Medicine. Both women have made family history as the first scientist and physician in their family.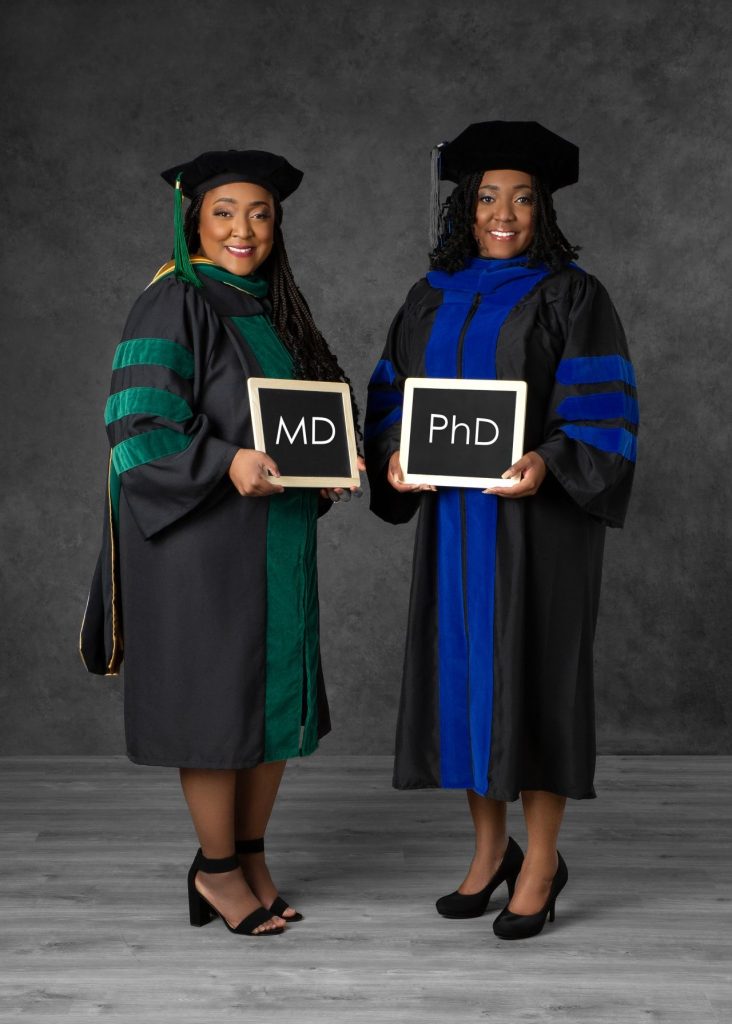 After 22 years of dedication and persistence, both sisters are finally in the careers of their dreams, with Ki'ara as an OBGYN at the Meharry Medical College and Ti'ara as a cancer research scientist. To share the news of their win, Ti'ara shared their photo on linked in with the following caption:
"During the past two months, family history has been made twice as my twin sister Ki'ara B. and I became the first physician and scientist in our family! We are both first-generation college (Middle Tennessee State University) and doctoral (Ki'ara-University of Missouri School of Medicine, Ti'ara-Morehouse School of Medicine) graduates."
"After 22 years of education, dedication, and persistence through many obstacles, we finally accomplished our career goals. During undergrad, Ki'ara aspired to become an OBGYN and I aspired to become a Cancer Research Scientist. She is currently an OBGYN resident at Meharry and I'm about to start a Drug Development Training Program for Oncology!"
"We are thankful to all teachers, mentors, advisors, and family members who guided and supported us through our journeys!"
The post, which now has thousands of interactions has seen well wishers, family and friends congratulate the twins on their achievements. They are a shining example for other girls and women to emulate in their academic pursuits and deserve to be celebrated.