A young man by name Derek Huell has shared the news of his acceptance into 17 different medical schools in the United States. Announcing in a post on LinkedIn, he shared a collage of him and the logos of all the 17 schools he has been accepted into.
He is in his final year at Georgia Institute of Technology where he is pursuing a Bachelor of Science in Neuroscience. He now has Full Cost of Attendance scholarships to 5 schools namely Columbia, NYU, UCLA, Duke and Michigan Medicine. He also has Full tuition waivers at University of Chicago, Vanderbilt University, and Washington University in St Louis.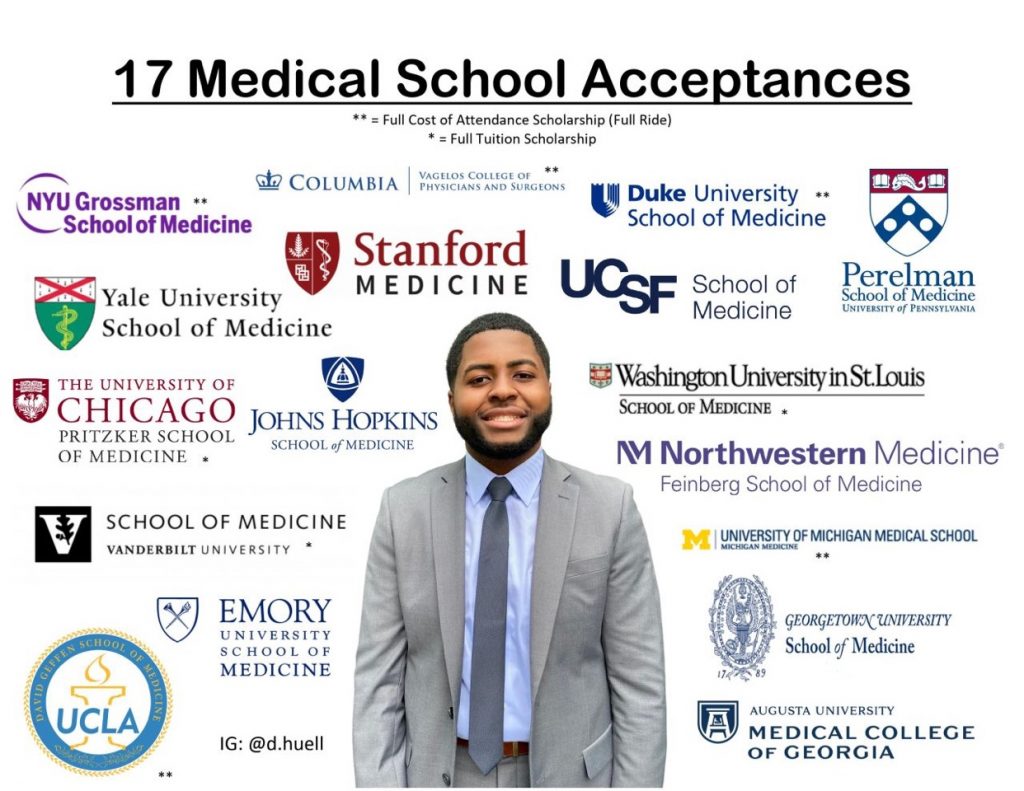 "When I submitted my medical school application this past June, I never would have imagined that I would be in this position at the end of the admissions cycle. It has been a blessing to amass such wonderful opportunities, and I will be forever thankful for those who helped me get here! Final decision coming soon", he shared alongside the photo.
His post has since garnered tens of thousands of interactions across the internet, with congratulations pouring in to the young man. Even though he is yet to make a choice as to which medical school he will be attending, Derek is an inspiration to others like him.