First female Master Blender of Johnnie Walker hosts Virtual Masterclass for Media Personalities.
Johnnie Walker's first female Master Blender, Emma Walker took members of the media on a whisky tasting journey during a virtual masterclass the 24th of January,2023. The virtual session, attended by select media and influencers from around the continent, focused on the four single malt whiskies that make up the perfect blend Johnnie Walker Black Label.
During the session, Dr. Emma Walker explained that the four single malt whiskies, Cardhu,Clynelish, Caol Ila, and Glenkinchie, are the names of four distilleries in Scotland that represents the 'four corners of Scotland'. These are the regional variations of Lowland (Glenkinchie), Speyside (Cardhu), Islay (Caol Ila), and Highland (Clynelish), all of which are crucial to the art of whisky blending at the heart of Johnnie Walker flavor and blending process that goes into Black Label.
Speaking on this, the Master Blender stated, "Clynelish is from the northern highlands that offers sweet floral fragrances and maritime flavors, Caol Ila is firm and sweet, yielding a fragrant smokiness with a lingering sweet smoky finish. Glenkinchie; a sophisticated lowland single malt tastes like fresh slightly sweet flavors of grass, fruits, and malt but gives way to an intense smoky – dry spice filled finish and Cardhu is a Speyside single malt whisky with streaks of smoke, apple peels, bruised peers. Cardhu is the main base of Johnnie Walker Black Label".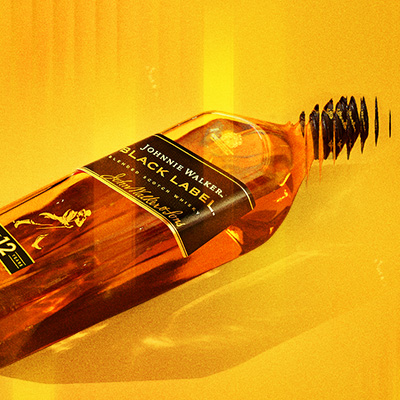 Throwing more light on the aging of the Scotch whisky, Emma Walker stated that "The minimum aging for all Johnnie Walker whisky is 12 years which also includes all the single malts that go into blending,".
The media had the opportunity to be whisky blenders and tasters for a day during the session as they were provided with miniature versions of the four single malts to make their Black Label. They had the opportunity to ask a lot of questions regarding the blend, taste, age as well as the life story of the master blender.
The virtual session was moderated by Julie Braham, the global brand director of Johnnie Walker, who also discussed the Scotch Whisky's successes over the past 20 years and major plans and campaigns Johnnie Walker seeks to run. She remarked that the brand will continue to innovate and push the boundaries of what is possible in whisky, thus the audience should expect exciting things from Johnnie Walker.
Dr. Emma Walker is the first female master blender in the 200 years history of Johnnie Walker. She took over the reins from Jim Beveridge OBE who retired after a 40-year run at Diageo in 2021. Beveridge spent 20 of those years as the Johnnie Walker Master Blender.
Keep Walking!