The fear of not being able to live to your full potential is called atychiphobia. For a lot of people, this is the source of their drive and hunger for success in life. One of such people is Francis Akuoko, a First Class Honours degree in Business Administration holder. In conversation with EdwardAsare.com, he described his greatest fear as "not living", something he fears even more than death.
Francis is a recent alumnus of the University of Ghana, Legon where he majored in accounting. A product of St. John's Grammar Senior High School in Accra, he started his journey into the world of business at the secondary level by studying business courses as his electives. After his WASSCE in 2017, he went ahead to further it at the university.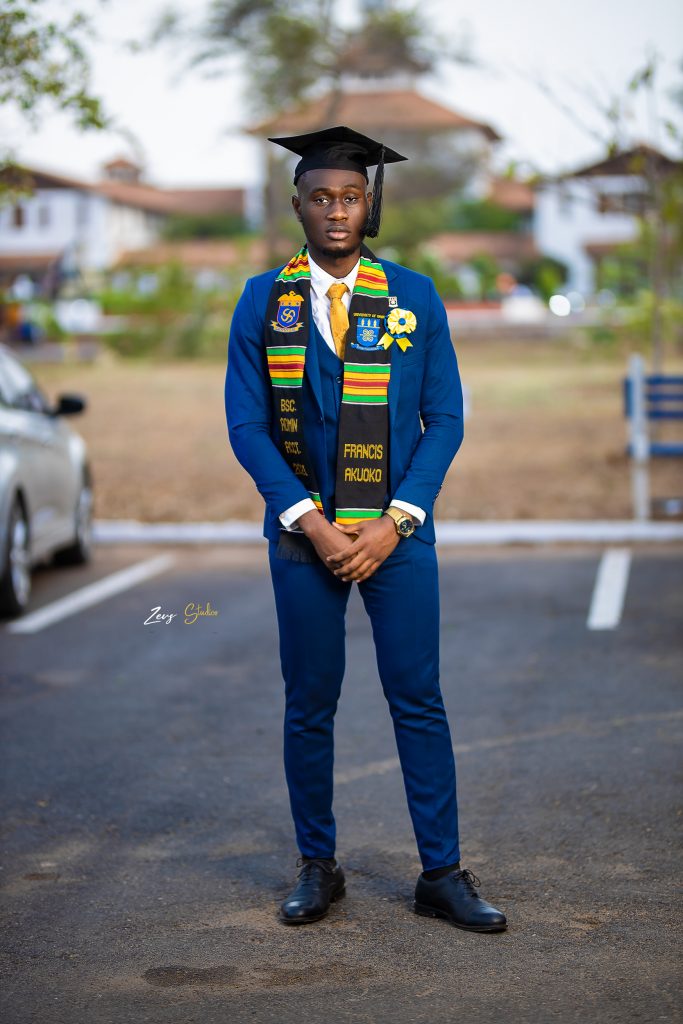 During his time at the university, Francis was involved in other things apart from academic work. He was a student leader who helped others, especially freshers to get settled in on campus. He was a Protocol Committee member in addition to other volunteer roles. During his last two years on campus, he served as the Organising Secretary of the University of Ghana Business School (UGBS BHJCR).
He also managed to get some professional experience by interning with the Ministry of Food and Agriculture as a marketing data analyst, and with the Ministry of Tourism, Arts and Culture as a budget and accounts officer.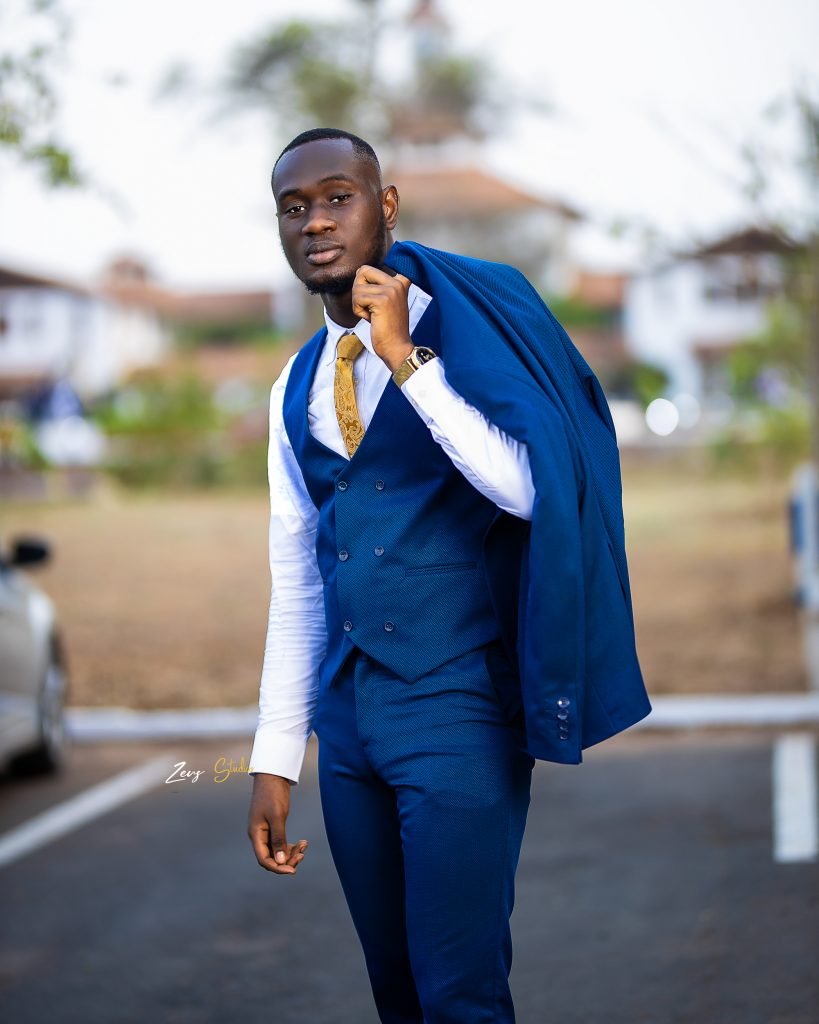 Sharing the news of his graduation, Francis posted this on LinkedIn:
"I am happy to have graduated with a bachelors degree- First Class Honours in Business Administration, Accounting major from University of Ghana. This was no easy feat but the journey was definitely worth it.
It wasn't easy combining student leadership with academics. In my four years in the University of Ghana, I got the opportunity to serve as the Organizing Secretary of the Business House Junior Common Room of UGBS and I am forever grateful to the constituents of the JCR for believing in me. Surely onto the next. God is the Greatest!!!"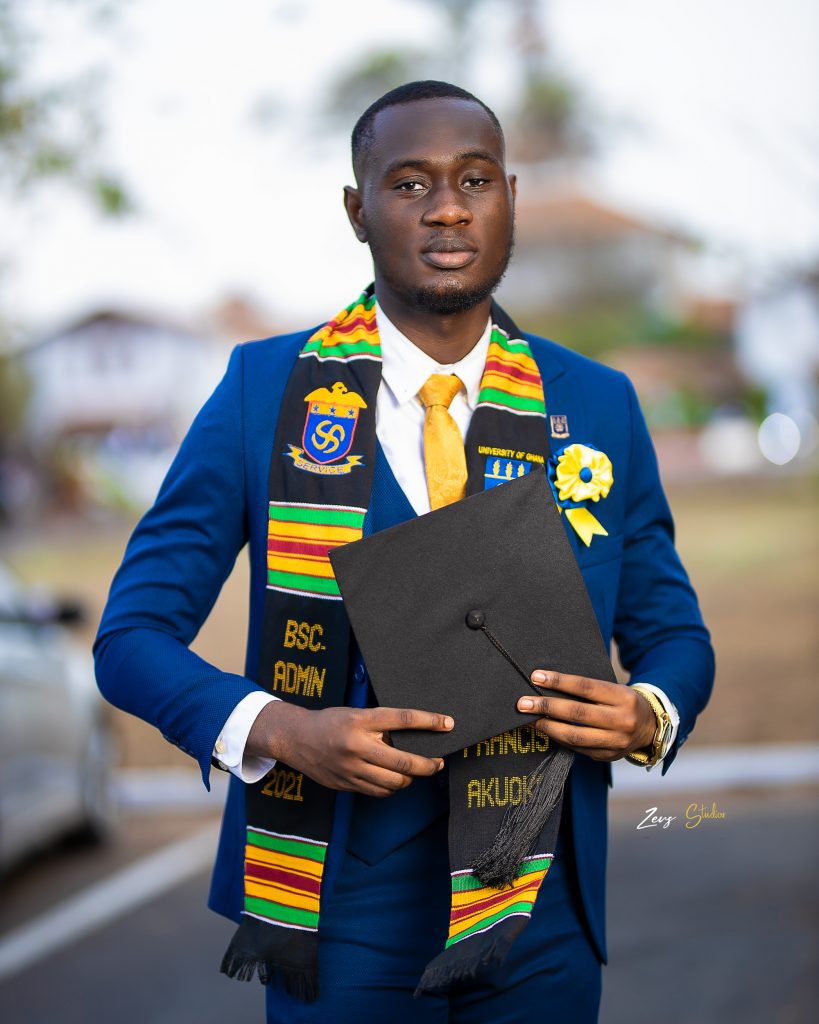 Currently, Francis Akuoko is completing his national service with the World Trade Center in Accra and hopes to be a financial auditor, a goal he is actively working towards by being enrolled in the Association of Chartered Certified Accountants (ACCA) program.