Over the past few weeks, users of the social media platforms Tiktok and Twitter have witnessed the story and journey of Tessica Brown, the American lady who had her hair glued to her scalp and how she was 'saved' by Dr Michael K. Obeng.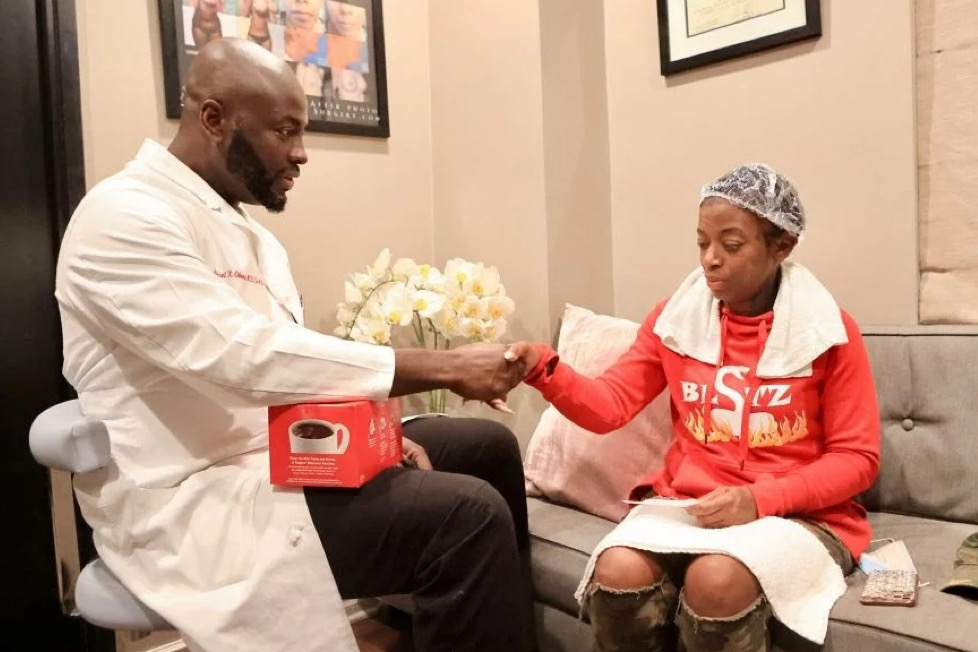 Tessica Brown went viral after she shared a video of herself on Tiktok where she had her hair glued to her scalp for almost one month. Her story? She unfortunately swapped her usual Got2b Glued spray with the industrial-strength Gorilla Glue and her hair had been stuck since.
After weeks of trying to wash it out unsuccessfully, she finally went to the hospital and was prescribed some products to unglue her hair from her scalp. In another video shared by Tessica Brown, the prescribed products did not work like they should have and left her with scalp burns and physical pain. It was then that Dr Michael K. Obeng offered to help Tessica.
The surgery to unglue her hair reportedly took up to four hours and would have cost her about $12,500 if Dr Obeng hadn't done it for free.
Dr Obeng is a certified plastic surgeon specialised in cosmetic or aesthetic plastic surgery and reconstructive surgery. He works at the Cedars Sinai Hospital in Beverly Hills, California in the United states of America and is the former Chief of Plastic Surgery at St. Elizabeth Health Center in Ohio.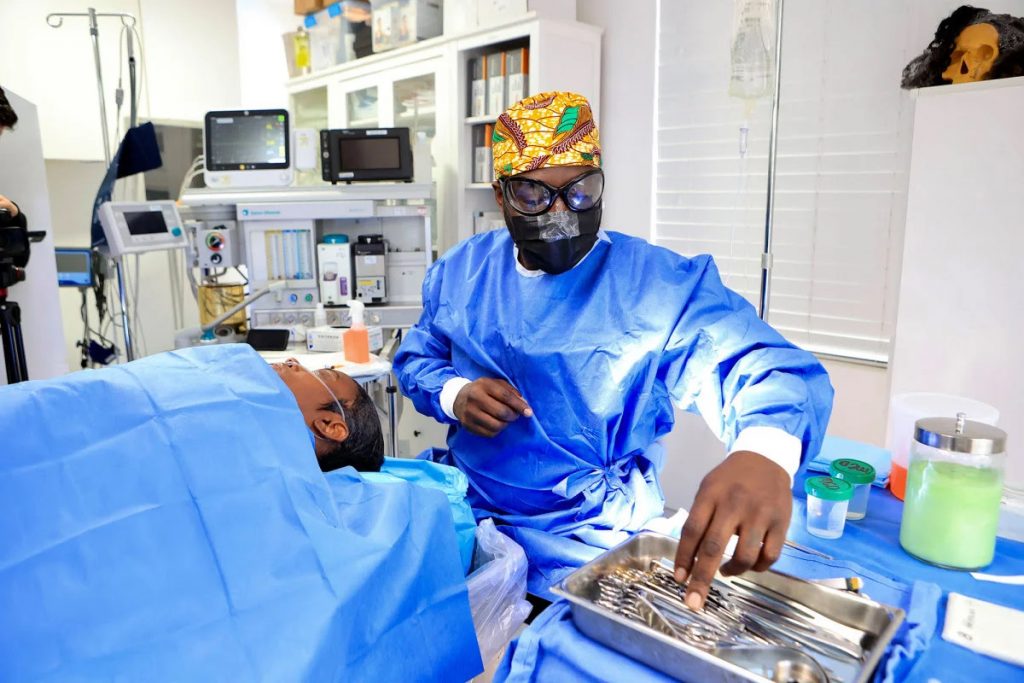 Dr Obeng was born in Ghana in 1973 and moved to the United States in 1993 when he was 20 years to attend the Midwestern State University in Texas where he graduated with a B.S. in chemistry. He later got his M.D. degree from the University of Texas Medical School and much later, a fellowship to Harvard Medical School.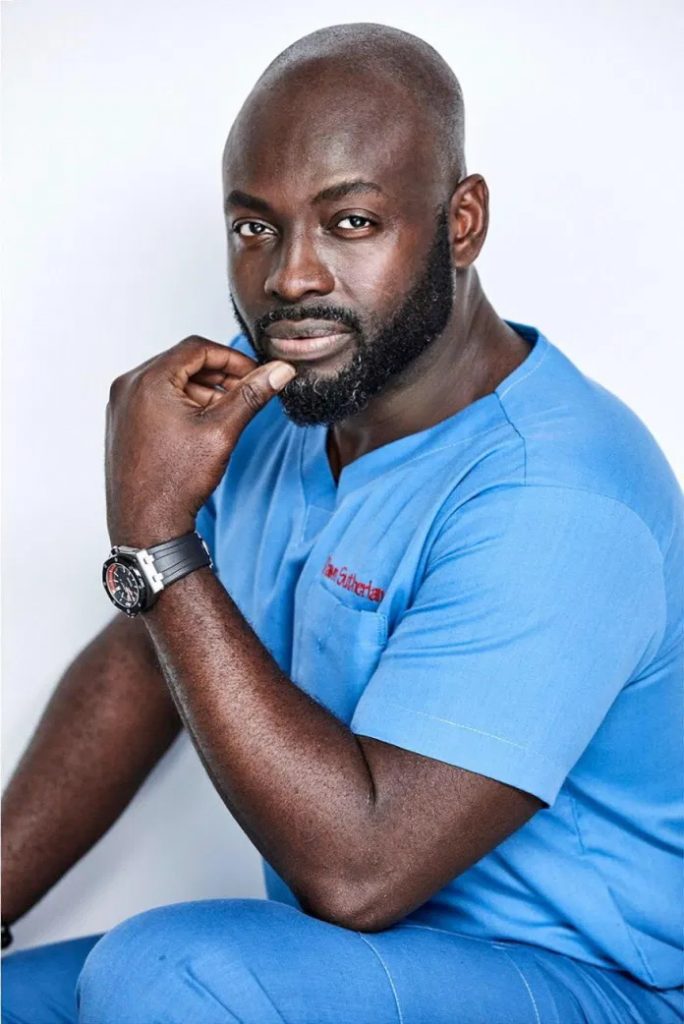 Dr Obeng is known for successfully performing forehead reduction surgery in 2018. In 2019, he successfully performed rib removal surgery. He is also the founder of R.E.S.T.O.R.E., an NGO which provides free reconstructive surgery and medical services to people in Africa who need them, a cause he has reportedly donated more than $300,000 to.
In the aftermath of his success in ungluing Tessica'S hair, Dr Obeng is reportedly in talks with manufacturers to take his secret dissolving formula commercial to aid other unfortunate people who have misadventures with any type of adhesive.