Do what you can with what you have, at where you are – Author Unknown.
Raised by boths parents who are working in the informal (trader) and formal sector ( driver with ECG), Prosper's journey is one that is attributed to the grace of God, grit and resilience to pursue excellence. Prosper pursued his early childhood education in Ada Foah with his grandmother and later left to Battor in the North-Tongu District to continue primary and JHS with his parents.
During his elementary school days, he carried bread,sugar, coconut and milo to sell every morning before preparing for school. Prosper is a natural leader who always yearns to solve problems with his minds, empathy and heart. Whiles in the University, he became the student Council President and championed student activism through dialogue, diplomacy and shared interest.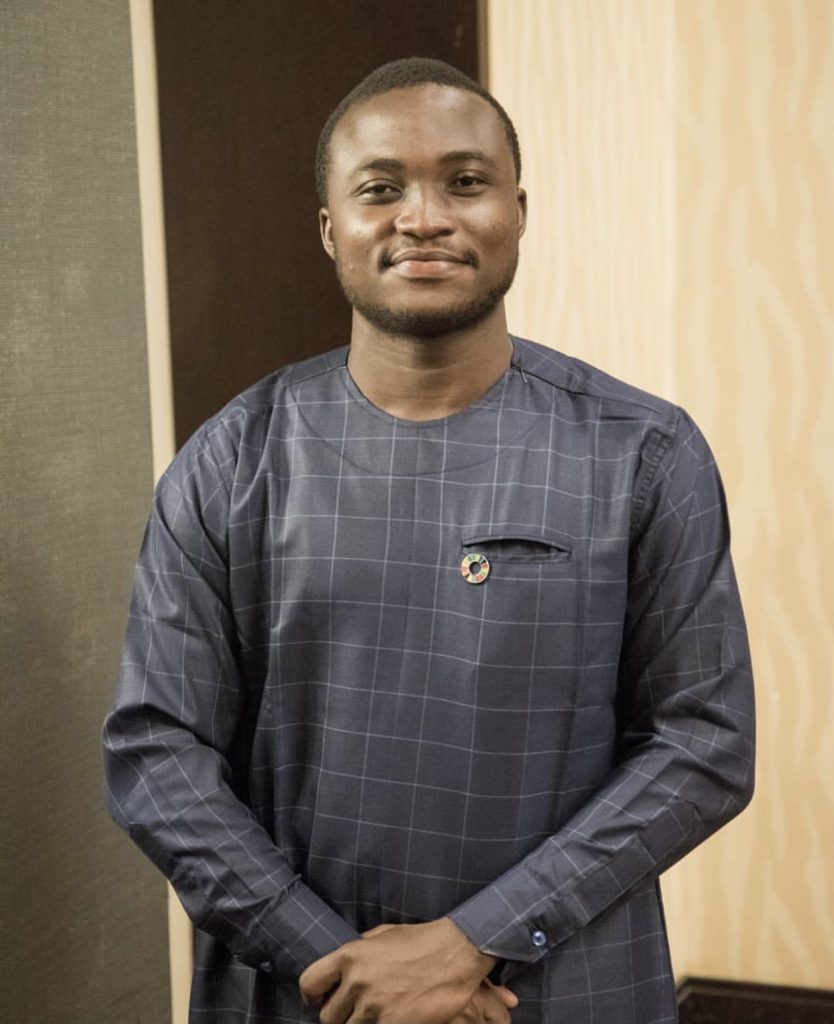 Volunteering on various social initiatives led to involvement with the Global Shapers Community, an initiative of the World Economic Forum, as well as his selection to participate in the Canada World Youth (CWY), Youth Leaders in Action Project. During the project in Buru-Kazigu in Tamale and Canada, he dreamt of starting a similar initiative to create equitable access to education, employment and exposure through exchange.
Starting Proswrites Foundation in 2014 with the vision to connect talented young people to opportunities back in his hometown and across Ghana, currently the foundation has directly impacted the lives of over 1,000 people with the recent being the Inclusive Education Support Initiative that raised over 4,000GHS to pay for the tuition and accommodation fees for visually impaired, Gabriel Tula to pursue a career in Technology through the Assistive Technology Center of the Ghana blind Union.
Engineering meets humanity and the results in endless impact. Prosper has being recognised globally and locally by, US Department of States IREX Community Engagement Exchange – 2021 Fellow, 100 Faces of Impact-UK, IBRIE Foundation – Social Impact Prize 2021, 100 student entrepreneurs by SYNET, Ghana – Nigeria Achievers Awards and Common Purpose for his participation in active community engagement for development and impact.
Prosper currently manages the Skills Hub by YOTA, an initiative of Youth Opportunity and Transformation in Africa to create opportunities for young people to start, grow and sustain their businesses through curated activities and skills development programs.
His love for data, Youth, policy and community is setting him up to pursue greater professional advancement and to work with the United Nations, IREX, Amazon, World Economic Forum, Common Purpose some day, God willing.